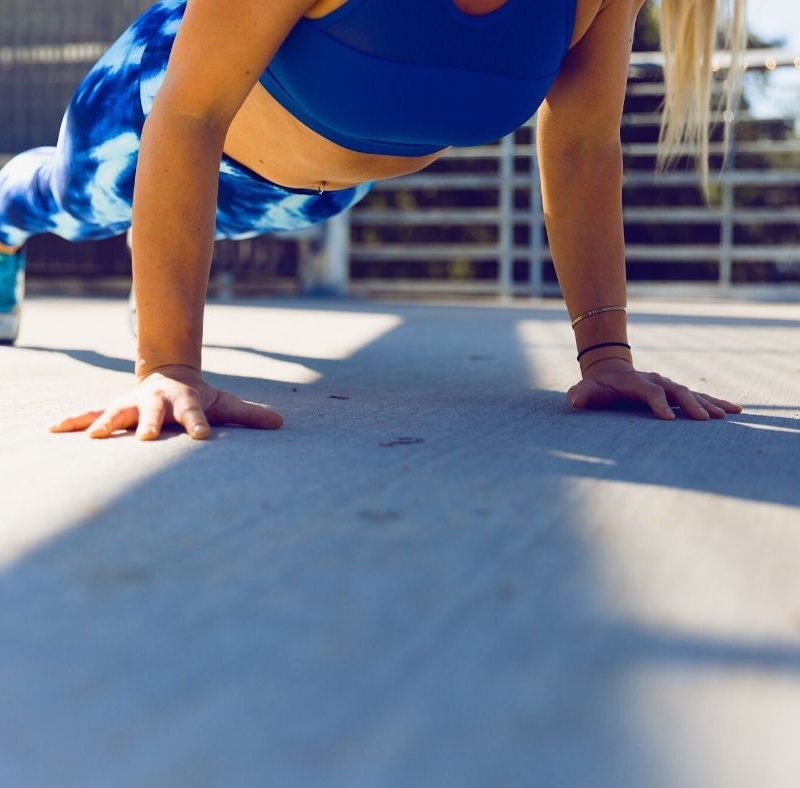 Traveling during the holidays might give clients a great excuse to skip their workouts. The barriers are almost endless – little or no access to equipment, not enough space in aunt Carol's guest room, not enough time between family visits, too much guilt for over-eating holiday treats, etc. All personal trainers know that you don't need barbells and a leg press to get fit. Help your clients to eliminate barriers and excuses not to exercise during the holidays by programming some of these bodyweight movements that can be done anytime, anywhere. 
Cardio
Mountain Climbers

High Knees 

Skaters 

Jump Rope 

Burpees 

Jumping Jacks 

Alternating Jumping Lunges 
High-Intensity Interval Training
Bodyweight Tabata Circuit: 20 seconds of movement, 10 seconds of rest, 8 times per movement. Include any high-intensity movement. Read more about Tabata protocol

.

 

Sprint intervals (running overland, on a treadmill, up stairs or hills) – 3 minutes to warm up, sprint 15-20 seconds, rest for one minute, repeat 8 times. 

Check out these additional variations for HIIT training.
Bodyweight Resistance
Air Squats

Sumo Squats

Walking Lunges

Calf Raises 

Push-Ups 

Chair

 

Planks and Side Planks
Mobility & Flexibility
Runner's Lunge 

Side Lunge 

Overhead Arm Stretch

Cat and Cow Stretch 
As always, be sure that your clients are comfortable and capable of performing these movements on their own and can scale to their own ability level. Demonstrate the movements for them before they leave for their vacations or consider sending them videos of the movements if you think they may need to refer to them later. If they need to scale up a difficulty level, especially during resistance training, have them use easy-to-find items like a water bottle for hand weights; and suitcases or milk jugs for large weights for deadlifts and other movements. I
f your client has room in their suitcase or car and is willing to pack a few extra items, things like small resistance bands, a yoga mat, small hand weights, a jump rope, and floor sliders are easy-to-pack items that could encourage your client to keep up with their exercise routine. There are endless ideas to help clients stay active while traveling. Help them to be accountable, but make sure they know they have plenty of options.