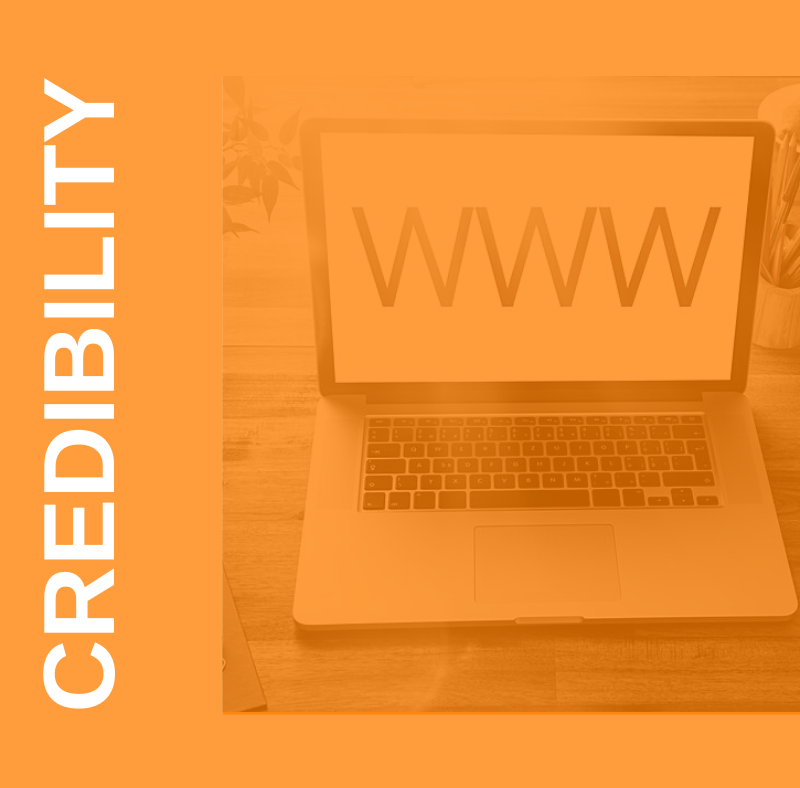 All professionals must build and maintain their credibility in their respective industry. This is true for novice and well-practiced individuals. In the health and fitness industry, this can be both challenging and intimidating. Unfortunately, this industry isn't regulated by a nation-wide law or resolution that requires that health and fitness professionals obtain specific or accredited credentials. In other words, there are fitness influencers and there are educated, credentialed, and practiced fitness professionals. They aren't always the same. This is why it's important to establish your credibility early on.
Quality Website: It's a technology-dominated world and, since COVID-19 hit the world, the fitness industry has had to make adjustments to exist almost entirely in a virtual platform. Now, more than ever, a quality website is imperative to help you build credibility as a serious and quality professional. If you don't have the inherent ability to design a website, consider outsourcing to a qualified graphic designer and website developer.
Think of your website as the window to your services – make it clean, user-friendly, and attractive. A well-designed website should prioritize the user experience and include a call-to-action you want consumers to engage with (contact me now, for example). Research what websites are out there and make a vision board for what you want to include in yours.
Professional Email Address. This is a point I reiterate to my students on the daily. Give serious thought to what you want your address and handle to be (this goes for social media accounts as well). Something like [email protected] says one thing while [email protected] says another. Your email address should reflect your business and be memorable, but not in such a way that it is off putting to potential clients.
Highlight Credentials: Because the fitness industry isn't heavily regulated, it's important that you share and highlight all credentials you achieve. Whether it's a degree, multiple certifications, and/or years of experience. These qualifications should be easily located on your website, on your business cards, and in your email signature – along with a professional headshot so potential clients can connect with you on a more human-to-human level.
Insurance. Independent fitness professionals (those not covered by insurance by an employer or agency) should obtain liability insurance coverage. Most of the time, your certifying agency will provide information about how and where to obtain coverage. Before you start working with clients, this should be checked off the list. Be sure to inquire with your agent what the insurance covers (at-home training, virtual, face-to-face, alternate locations, travel, etc.).
Professional Network. A credentialed fitness professional needs to establish a professional referral network. A professional network allows you to build quality connections with others outside of the personal training business (i.e. physical therapists, RD's, athletic trainers, other healthcare professionals, mental health counselor or therapist, etc.). in order for you to best serve your clients and refer them to the right professional should the need arise.
Share Your Values. Identify with your why and communicate this to your clients. Why do you choose to be in the industry? What fuels your passion? What do you want clients to experience while working with you? What do you value? Display your values, mission, and/or vision on your website and in your email signature. Keep it front and center and in the minds of those you serve.
Commit to Continuing Education. Our industry is constantly changing and shifting. Every certified professional has the responsibility to commit to and engage in continuous quality improvement efforts and learning opportunities. This ensures that professionals stay abreast of the changes in the field. Further, learning opportunities help to sharpen a professional's edge and expand their services (if other credentials are obtained).
While there are many ways to build and continue to build credibility as a certified fitness professional, these are strong first steps to help you get your brand established.