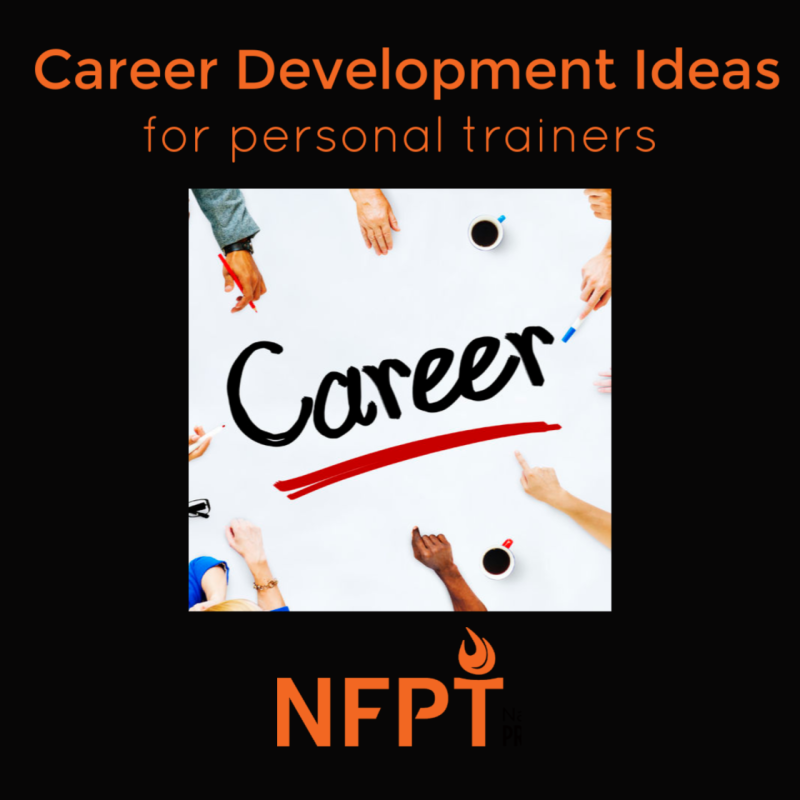 Laying a solid foundation once becoming a certified personal trainer is an important step and how you continue to educate yourself and carve a path will steer your career. Preparing your thoughts regarding your career foundation and development as a personal trainer may make the difference between success and, well, not being so successful. Read on to learn what you need to think about to prepare for your future in a new career as a personal trainer.
Personal Trainer Career Foundation
Give thought to whether you would want to get a job, see clients in their homes, open a studio, or make your living online. It's natural to grab the first opportunity that comes along and allow that to lead you forward, but be sure to look out for red flags before accepting the first job that you are offered.
Often many people get stuck in that first position and struggle to move on once they've established a clientele. Before you jump into the exciting journey of being a personal trainer, pause to consider the possibilities that align best with you. There are many opportunities out there to consider!
Establish Career Intentions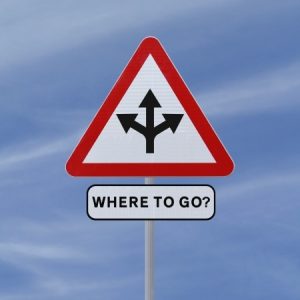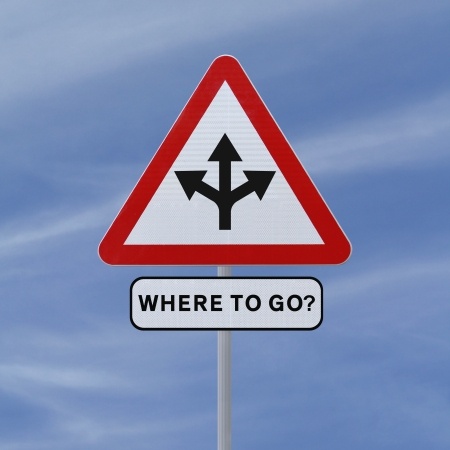 Three of the largest misconceptions about being a personal trainer are:
It's easy to be a personal trainer
Personal trainers make a lot of money
Trainers make their own schedules
While these statements can be true, they can also be misleading. Cultivating mindfulness around your career desires and making a plan will help you to avoid falling into a negative job experience as a new trainer.
Working one-to-one with people all day is hard work and can be emotionally and physically draining. Some personal trainers do better with splitting their time between clients and a second job that's less people-oriented such as freelance writing or computer work.
Personal trainers can make a lot of money. Find out how much on this Personal Trainer Salary page. It's important to realize that the $50-$100 session fee doesn't all go into the personal trainer's pocket. Some of it stays with the facility and a portion of it pays your taxes. Independent contractors usually earn more money than employees, if they're smart about how they do business.
Personal trainers have the opportunity to make their own schedules, but in the beginning, sometimes have to take what they can get. Personal training develops into a career over time. It rarely begins as a 40-hour/week position. You might land a job that pays you to work in the gym, helping members 20 hours/week while you build clients, but not all facilities have this opportunity available.
Before you quit your current job or jump into a new one, pause for a moment and determine your expectations.
Do you want to be part-time or full-time?
How long can you afford to build a clientele without stable income, if at all?
Are you good at marketing and networking with self-employment as a possibility?
Do you prefer to have clients more easily led to you at a gym that takes more of your pay?
What type of environment do you want to work in and with what type of people?
Keep your answers in mind as you search for jobs. Then, consider this…
Choose Your Direction
Self-Employed Personal Trainer
This is usually the most appealing career direction for personal trainers. It has a nice combination of earning potential and stability. Realize, it can take one to two years to feel really comfortable with the many facets of being a personal trainer. If you've already been working with clients (even if it's friends and family), then you might have an idea of what you're good at and a specialized direction you want to go. If you haven't ever fitness-coached anyone, consider sticking with your current job while you get some practice. There are many options to set yourself apart from others; pre-natal fitness, post-rehab exercise, sports-specific training, etc.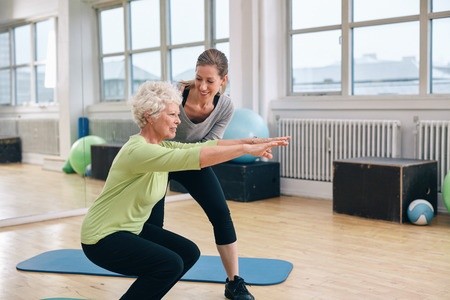 If you already have people ready to pay for personal training, you might be able to get started in a private studio with a higher earning potential. You'll likely be self-employed, with more business responsibilities. You'll have to find your own clients outside of the studio and bring them in. More of that $50-$100 session fee stays in your pocket when self-employed, but you'll have to calculate the numbers to find out for sure.
Renting Gym Space as a Personal Trainer is a great article to help with this.
Personal Training Employee
On the flip side, there is something to be said for guaranteed income. Large fitness gyms provide you with a job that often pays you to help members on the floor, survey for safety and perform fitness assessments. The taxes are deducted for you and there are no marketing costs. You can also teach group fitness classes to supplement your income and recruit clients this way. Being an employee historically provides more job security for lower pay than being self-employed and is a great fit for many personal trainers.
Start Your Own Personal Training Business
If you're really business savvy and self-motivated, you can rent your own space outright and build a business from the ground up. It's a lot of responsibility and can take up to five years before you break even financially. That's not to say you can't be successful more quickly. From signing contracts to paying rent, marketing, and building a new name, there is a lot to know.
Personal Trainer Career Development
Being a professional in the fitness industry means you are part of an exciting and dynamic field of study. As professionals, we are fortunate to witness new techniques, learn new theories, and develop new practices at a rapid pace. As the field continues to progress in its discoveries, we, too, have limitless opportunities to sharpen skill sets, perfect techniques, and contribute thoughtfully and creatively to the profession. Here are seven career development ideas you can pursue as a certified personal trainer.
Add a Specialty Certification. Carving out a niche is an important aspect of a thriving career. After you gain practical experience as a personal trainer, invest time in researching what specialty certifications you are interested in pursuing. There are specialty certifications in strength and conditioning, fitness nutrition, functional training, orthopedic exercise, fitness training for cancer patients, and behavior change. Examine your areas of interest and consider adding one or two additional certifications.
Explore the Classroom. Check out your local university, community, or technical college in your area and research what teaching opportunities are available. Many schools offer degree or certificate programs in kinesiology, personal training, and exercise science. It's important to note that to teach in degree programs, a master's degree in a related area is most often required.
Write or Blog. You can expand your reach by exploring writing opportunities for fitness companies and certifying agencies. Alternatively, you can start your own blog as a component of your professional website. Doing so offers a freestyle approach to writing (as opposed to specific author guidelines associated with blogging for others).
Present. If you enjoy public speaking and sharing your passion in front of a crowd, consider applying to present at conferences, workshops, and continuing education events. This not only gives you and your brand good exposure; it helps sharpen your presenter skills.
Pursue Higher Education. A degree is not required to sit for a personal training exam, but this doesn't mean you couldn't or shouldn't pursue a bachelor's or master's (or even higher). The achievement of a degree adds greater creditability to your professional qualifications and experience.
Mentor New Trainers. There are few experiences more rewarding than having the opportunity to help a budding professional find his or her footing in the industry. One "hole" in the industry is a lack of official mentorship programs for new professionals. If this is something that intrigues you, market yourself as a fitness professional mentor.
Intern. One of the most amazing things about the industry is the number of professionals with different backgrounds and experiences. If you're looking to develop an area of your career or learn new techniques and approaches first-hand, seek out an internship with another professional in the industry. LinkedIn is a great social networking site for such opportunities.
Career development for a personal trainer doesn't have to halt at obtaining a certification. There are numerous avenues a fitness professional can take to nurture and advance his/her career to the next level. Use your creativity and explore one or more opportunities that can help you expand your professional reach and deepen your individual level of expertise in exercise science.