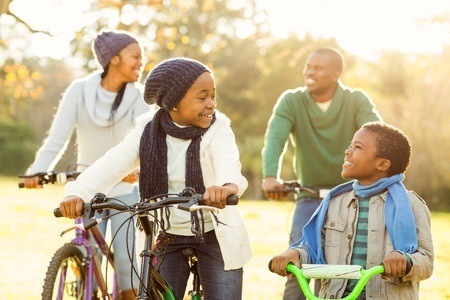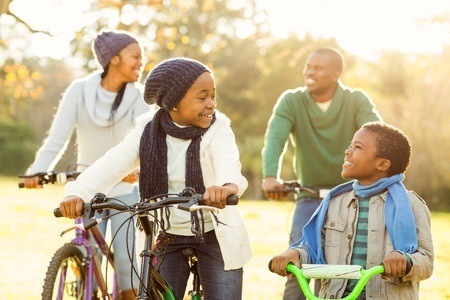 Temperatures are dropping, and we're facing a few holidays when, let's face it, food seems to top the list. Put that next to frigid winds and a lowered motivation to get outdoors on the bike, and it could add up to extra pounds.
I've ventured out into cold weather on the bike, but the first time was when I'd accepted an invitation to ride with a local cycling club for a three-hour ride. It was late January. I was worried. If it hadn't been for the invite, I know for sure that on that particular Saturday I would've been home with a smoking mug of coffee. But then I would've missed out on the joys of winter riding! With a few additions to my gear, beyond the basics, like long tights, a warm base layer, and windbreaker, I found the cold much more bearable.
Wool socks and shoe covers go a long way, literally, in keeping feet warm. Both the socks and shoe covers can be found at bike shops or sporting goods stores. The covers go right over cycling shoes and have cutouts at the bottoms that won't interfere with cleats. The difference is immediate and long-lasting. On really cold days, some cyclists even put plastic bags on their feet inside their shoes.
The right pair of gloves are also indispensable. Your hands are front and center on your handlebars and will get cold faster than almost any other part of your body. Plus, cold fingers can be dangerous! When shopping for gloves, it helps to understand the temperatures you plan to ride in, because many manufacturers have temperature suggestions listed right on the tag. My favorite pair have insulation on the inside and a wind-breaker material on the outside.
To take it a step further, check into hand warmers. You can find a variety of single-use, air-activated warmers at outdoors stores and many sporting goods stores. The warmers go on the inside of your gloves to help keep your digits toasty. Be sure to follow the directions to the letter.
Grab a balaclava to cover your head, ears, nose, mouth, and neck with a single garment. The balaclava neck tucks right into the collar of your base layer and jacket, and blocks the wind. They're fairly cheap, yet priceless on the winter roads and trails.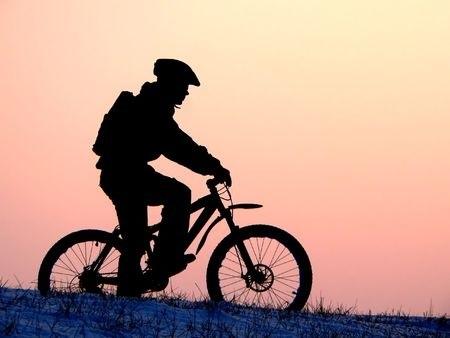 When going out for your winter rides, respect the temperature, wear appropriate gear, pay attention to physical cues, and determine what temperatures and conditions are just downright unsafe for you.
Once you're all set, you can get out there and enjoy the ride!