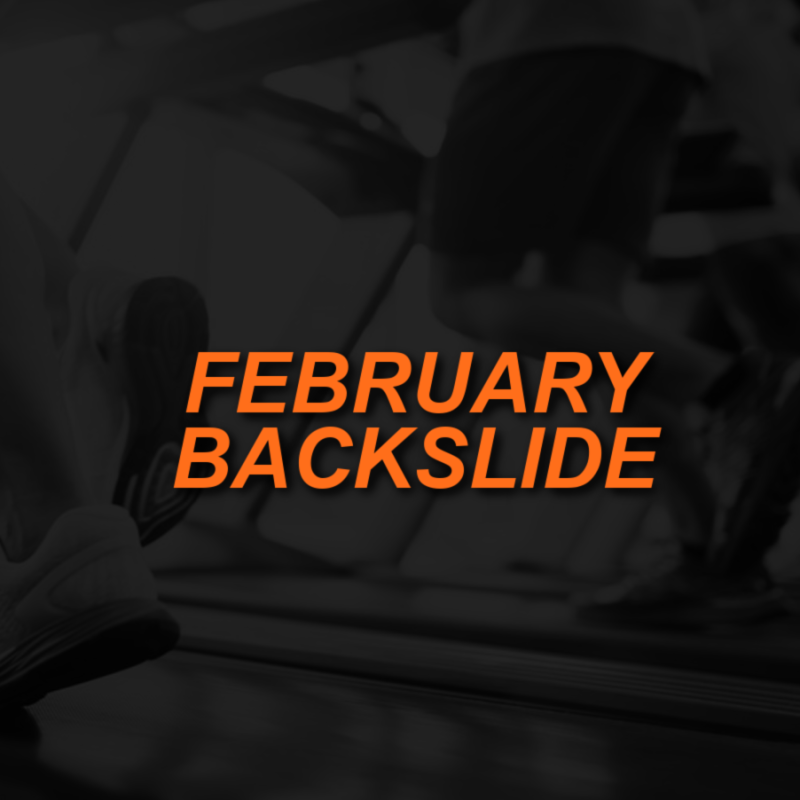 The January resolutioners are out in full gym force for about a month or so. As February arrives in full winter mode, many gym-goers and clients fall off their health and fitness goals. While percentages vary based on the year, as many as 80% of health and exercise resolutions fail by February. You see it in attendance numbers and in the attitudes. How do we combat this February backslide to keep our clients on track?

Address Regression
As soon as you see your client regressing, address it. The client might be slacking off, not giving it their all, or checking out mentally and physically during training sessions. Find out what's going on in their head and work on ways to get the client-focused again. 
It may have nothing to do with the training. Work and family commitments, crazy schedules, and obligations outside of exercise. If their schedule is too busy, try shorter sessions. Or hold virtual sessions to save on travel time. 
Or it could have everything to do with the training. If so, it's time to make some adjustments. Having the conversation could save the client from throwing in the gym towel altogether. 
Set New Goals
Out with the old and in with the new. Set new short-term and long-range goals.
Clients who don't see progress could start to give up, resulting in February backslide. Before the client goes back to their old ways, get them back on track. Set new tangible goals, so he or she can see some results in a shorter amount of time. 
Set bigger goals for them to work on overtime. Keeping a journal is a good way to mark achievements, how they felt before and after sessions, as well as what types of exercise they actually did. 
Change the Routines
Maybe the types of exercise aren't of interest to your client. Tweak the sessions to be geared more to their individual interests. Offer variety to see what clicks. Find what works to keep them engaged before it's too late. Pay attention to non-verbal cues as well as being direct and asking your client if they are happy with the session.
I recently witnessed another trainer working with a client at a gym. The client looked totally disinterested, but the trainer kept on with what was planned. When the trainer walked to another room to get a piece of equipment, the client turned and walked out. The trainer returned to find the client gone. By then, it was too late to change the routine. 
Offer Success Tips to Prevent Backslide
Let your client know setbacks happen and they are not the only one to go through this phase. And it is a phase. Reassurance that setbacks are normal might be all they need to hear. Being supportive is part of the job. 
Remind the client why they started training. If the training started in January, one month is not much time to undo what their routine was before or lack thereof. It's not enough time to get a habit going either. It takes time…and patience.
Make a list of small signs of success to be on the lookout for: increased energy, better sleep habits, feeling stronger, daily chores becoming easier, etc. Subtle signs of success can be a motivator to keep working toward the bigger ones. If your client keeps a journal, it's a handy reference to look back at the progress made. 
Saving your client from the February backslide might just lead to months of success stories. 
---
Reference:
https://theconversation.com/why-your-new-years-resolution-to-go-to-the-gym-will-fail-127090
https://www.forbes.com/sites/markmurphy/2020/02/11/this-is-the-month-when-new-years-resolutions-fail-heres-how-to-save-them/?sh=4b70fdc1272f