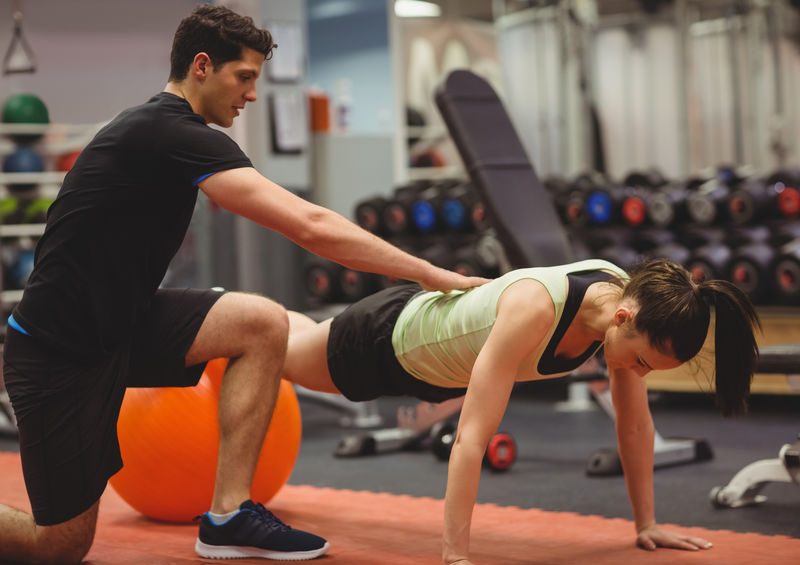 It's easier for other fitness professionals to come up with the
qualities that make a great personal trainer
than to directly ask your clients (and potential clients) are looking for when they scout for a trainer. I recently spoke to 30 fitness enthusiasts about qualities and characteristics they look for before they start working with a fitness professional. They had a lot to say and as a fitness professional myself, I was happy to listen and learn.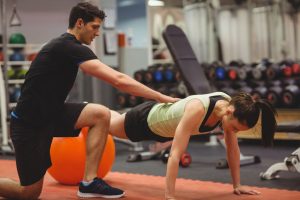 The following are the six C's of what clients are looking for in a fitness professional:
1) Competence 
It is important as fitness professionals to know our craft.  Regardless of what credentials we have or which populations we serve, it is important to be ethical, well-trained and knowledgeable in areas we work in.
2) Confidence 
There can be a fine line between confidence and arrogance. Arrogance is a false projection of confidence, an attempt to mask feelings of inadequacy. True confidence comes from being well-trained and gaining valuable experience through practice. If a client comes to you with specific needs and you aren't trained in that area, see if you can attend a seminar or take a CEU class. Another option is to learn from someone at your facility or a mentor in the community or refer to someone who you trust in your network.
3) Consistency
Create a trusting relationship with clients by consistently exemplifying professionalism. Being punctual and following through, being prepared with a training program/routine for sessions, and minimizing distractions (such as using smart technology for personal use during sessions) assures your clients that you are reliable and can be counted on.
4) Certification 
While some areas in the country don't require a certification to train clients, getting certified lends credibility. Clients are becoming savvier and specifically look for certified fitness professionals from a nationally accredited organization. It is highly recommended to go through a certification program to gain the proper foundation of knowledge, and also, to qualify for and obtain liability insurance.
5) Communication skills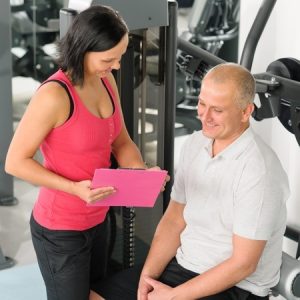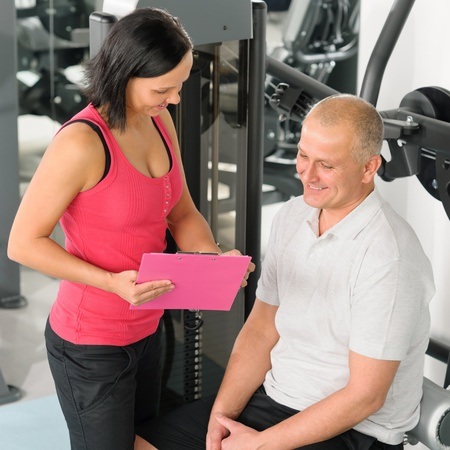 This includes communication regarding scheduling and 'homework'.  How many times do sessions get missed or miscommunications occur on what the clients should do when they aren't training with you between sessions? Discussions that take place during sessions also fall under this umbrella. How well do you communicate the goals of the session, especially novel ones? Do you use jargon or name muscles, assuming your clients know what you mean?
Clients also appreciate your providing feedback with regards to their form, technique, and performance. Standing idly by counting reps and not interacting more deeply is a failure of communication.
It can also come in the form of emotional support or a 'pep talk.' Knowing when to provide a pep talk versus when to offer emotional support comes from experience and knowing your client.
6) Clear & Concise Cueing 
Clients appreciate explicit directions with regard to performing exercises, since it keeps sessions moving and leaves less room for error in executing an exercise or movement technique.
The Total Package
Each of these skills were highlighted by the fitness enthusiasts I spoke with, but putting them all together to be the ideal trainer is the challenge. The common thread these six skills of a fitness professional helped build a solid relationship of trust too. Getting along with their fitness professional and trusting that he/she could help them get them to their goals is an invaluable quality for a fitness professional.