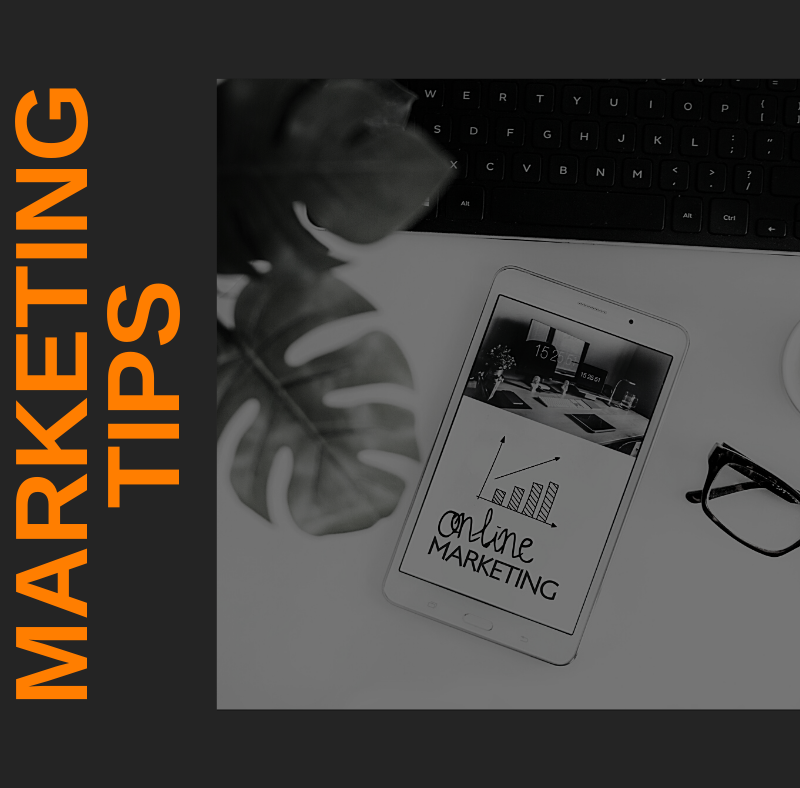 The well-being and wellness industries have seen notable growth in the course of recent years, making the personal training profession rewarding and profitable one. Be that as it may, when you don't yet have your first paying customer despite your best efforts, you may feel deflated and throw in the towel. Before giving up, every fitness professional should take a long, hard look at their personal training marketing approach, if even he or she has one to start with.
Numerous fitness coaches new in the space assume that once you're certified and get hired at a gym or open your own, customers will pour in. Tragically, this isn't typically the case. Without a compelling marketing plan, nobody's going to know about your business, let alone think about patronizing it, regardless of how extraordinary you are.
There are tons of personal training marketing approaches you can execute today so you can begin landing customers and build yourself up as an expert in the field.
The most successful fit pros use these personal training marketing tips:
Pitch, Write, and Post Guest Blogs
(Note: The very blog you're reading was written by a guest blogger turned contracted blogger! We know for a fact that this tip works.)
An extraordinary method to exhibit your aptitude in the wellness space is writing blogs for reputable sources, particularly websites that tote information about the fitness industry. Make a rundown of different sites and magazines in the industry and connect with the individual accountable for content. At that point, solicit their thoughts for an article to post on their site.
At the point when a reader discovers your article, you're consequently regarded as a wellness authority so readers are more likely to transform into paying customers.
Create and Maintain an Email List
As a personal trainer, assembling an email list can wind up being your main customer resource. To begin fabricating your email list: Create a basic complimentary gift and offer it to individuals online in return for their email address. This should be possible by making a basic landing page where individuals will supply their email address to get their free gift (usually a free class or training session — more about this later).
Email Prospects and Clients to Stay Top-of-Mind
Reports have indicated that purchasers lean toward email over web-based social networking for brand correspondence, and prospects are substantially more slanted to work with you when they see you offering your administrations over email.
Numerous fitness coaches commit the error of not keeping up a predictable email plan. At the point when done effectively, you can send messages that users will anticipate perusing. Consider making an email showcasing methodology that offers some benefit and builds up an association as opposed to conveying special messages unfailingly.
Follow and Friend Prospects on Social Media
Regardless of whether it's on Facebook, Instagram, Twitter, or LinkedIn, beginning (and proceeding) the discussion with individuals who collaborate with you via web-based networking media is pivotal.
Connecting with customers via web-based networking media will help exhibit your mastery in the wellness field, which can transform perusers into long-haul customers. Answer any inquiries they have and attempt to give however much incentive as could reasonably be expected in each discussion.
Find Your Fitness Niche
An incredible method to hang out in the individual preparing industry is by narrowing down your specialty and taking into account a laser-focus on the crowd.
For instance, in case you're capable of helping old grown-ups assemble muscle with home exercises, consider making this your center assistance as a fitness coach. Not exclusively will you become a position quicker, however you'll have customers connecting with you in light of the fact that your administrations are actually what they need.
Get On Personal Training Directories
Do a straightforward Google search and you'll see that there are many individuals preparing catalog postings to assist you with getting more presentations and permit your services and resources to be seen by more people.
Not all registries will acknowledge your posting, so it might require persistence. Much the same as most showcasing techniques, it's a numbers game, and the more catalogs you pursue, the higher the odds are that you get acknowledged.
Get Great Reviews
At the point when potential clients are perusing their options online, they'll likely take a gander at audits from past customers. Make it a habit to request a composed review or video survey from all of your customers to post on your site.
Prospects who land on your site and see these tributes will know that others have had a positive experience working with you and will be predisposed to pursue your administrations.
Rub Elbows with the Right People
There is no lack of neighborhood wellness organizations you can collaborate with in order to showcase your administrations. For instance, you can look at your local coffeehouse, yoga studio, or dietary enhancement store and pitch them an organization bargain.
You can either chip away at a commonly advantageous relationship where you suggest their item or administration while they do likewise for you or, consider giving them a reduced rate for each referral they send over.
Attract Prospects with Free Stuff
Some old marketing stand-bys remain so for a reason. In case you're attempting to get customers and time is your ally, offering free preliminaries and even merchandise is an extraordinary method to begin getting individuals keen on your administrations. This will help get the show on the road with referrals just as tributes for possibilities who are vacillating.

Make and Maintain a Facebook Business Page
A Facebook fan page is an incredible stage to impart instructive presents on your customers and demonstrate your skill. Making your own important substance and communicating with your fans is an extraordinary method to build an introduction to your administration.
Build up a substance schedule and reliably give engaging, motivating, and enlightening presents on your fans. This will assist you with remaining head of-mind, so when possibilities are prepared to begin working with a fitness coach, you'll be the primary individual they consider.
Write and Post Valuable Content Consistently
Composing and distributing content on your own site is one of the best approaches to acquiring customers. You would then be able to advance your articles utilizing paid to publicize or offer it on your social channels to expand the measure of traffic and guests who see your articles.
This is an extraordinary method to exhibit your ability in the business, which manufactures trust and validity to your administrations.
Be Your Own Best Advocate at (Virtual) Events
With the ascent in web-based life, it's imperative to not disregard individual associations! Quest for meetups in your general vicinity that are in the well-being and wellness space and make it a standard propensity to go to these occasions to create associations with future customers. Or on the other hand, you can hold an occasion to talk on a theme identified with your own preparation administrations and, toward the end, offer to book individuals for a meeting.
Post Online Ads on Facebook and Google
Facebook advertisements are for the most part the rave nowadays and in light of current circumstances. In the event that you make them go through cash for publicizing, you can focus on the specific segment you're hoping to work with and advance your own preparation administrations to them. This is an incredible method to begin expanding your image mindfulness and getting your proposal before the correct possibilities.
Find Your Personal Brand and Show It Off
To wrap things up, acting naturally and being authentic is the most ideal approach to attract prospects to your administrations. Individuals influence other people who open up to their crowd and make real associations. Not exclusively will you draw in your "dream" customers, but at the same time, it's a lot simpler to keep up a steady posting plan via web-based networking media when you aren't attempting to gloss over everything.
Build Your Base with These Personal Training Marketing Tips
Regardless of whether you're simply beginning as a fitness coach attempting to land your first customer or you're a prepared veteran hoping to take their business to the following level, advertising ought to be the main concern.
The requirement for fitness coaches is developing consistently and there are no indications of it hindering at any point in the near future. Be that as it may, with the expansion sought after, rivalry for individual preparing customers is inescapable.
Regardless of how incredible your administrations are, without a personal training marketing and promotion plan in place, getting your name out there in the ocean of fitness coaches can feel too daunting a task.
By picking a few of the marketing tips in this article and investing some energy consistently and enthusiastically placing them, you'll progress nicely toward landing more customers for your own business!
Strong Education teaches personal trainers, parents, and professionals how to adapt fitness and nutrition for children, adolescents, and adults with autism, Down Syndrome, and other disabilities through our online special needs certification course.
---
References:
https://www.searchenginejournal.com/powerful-email-marketing-tips/304009/
https://sproutsocial.com/insights/social-media-tips/
https://www.simplycast.com/blog/8-personal-trainer-marketing-ideas-that-lift-like-crazy/#post
www.certifystrong.com/starting-your-personal-trainer-career/