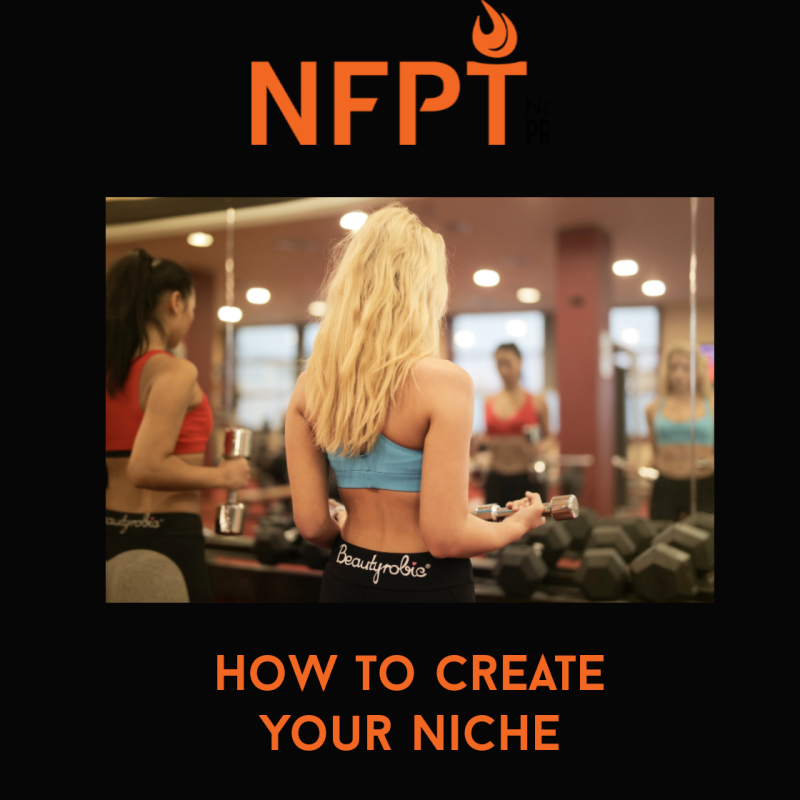 Personal training is becoming a more and more popular career choice. As the market becomes more saturated, you have to consider ways to make yourself stand out among the competition. Integrating your personality, your unique passions, and specialized certifications into your career can help expand your customer base. Here's how to create your niche as a personal trainer.
Discover Your Passion
Before you can consider what makes you unique as a trainer, you have to know what makes you unique as an individual. What are you passionate about? Take time with yourself and journal about the things you enjoy doing or things that you care about on a deep level.
Are you driven by improving community health and wellness or do you find one-on-one connections rewarding? Is making people smile a priority in your day? Do you excel or have you excelled in a particular sport or activity? Self-exploration is a great tool for self-improvement. If it feels overwhelming to do this exercise all at once, you might try carrying a journal around with you so that you can keep track of the activities you enjoy performing or the subject matters you enjoy discussing the most.
Channel Your Unique Personality
Now that you understand your passions and interests (and how they relate to one another), consider your identity performance or your personality. How do you talk to others? Are you an extrovert or an introvert? Does communicating with others feel natural to you or do you have to work at it? Are you friendly and informative, silly and fun, or firm and professional?
None of these approaches are wrong! Your personality is what makes you, YOU. Once you understand yourself, you can find customers who will connect with your communication and coaching style. The best way to do this is by creating content online that channels your personality: on social media, on a blog, in videos, and more.
Specialized Certifications That Make You Stand Out
With the knowledge of your true passions and natural personality in your back pocket, you can now consider the fitness specializations that can boost your personal training career. It's true that as personal training becomes more popular, more people are jumping on the bandwagon — but it's also true that as it becomes more popular, there become more and more ways to specialize yourself.
Review the list below to see if any of these spark something in you:
Autism Fitness Certification

Special Needs Fitness Certification

MMA Conditioning Certification

Military Prep Training Certification

Group Fitness Instructor Certification

Behavior Change Specialization

Weight Loss Coaching Certification

Senior Citizen Fitness Specialization

Youth Fitness Specialization

Golf Fitness Specialization
And believe it or not, there are even more options out there!  After consulting with experts in the industry with over 75 years of combined experience, I created several online special needs fitness certifications that helped professionals work with all disabilities all across the globe. Through our company, Special Strong, we tested our methodologies with over 1,000 clients and had an 80% success rate with zero injuries.
Strong Education: Special Needs Fitness Certification
If you have a passion for working with individuals with special needs like I do, consider getting a special needs fitness certification with Strong Education, a Special Strong sister company. You'll be trained to work with people 8 years old and older who require a variety of modifications for cognitive and physical disabilities.
Special Strong provides nutrition and adapted fitness for special needs children, adolescents, and adults with autism, Down syndrome, and other disabilities. Through our online training platform, we also provide special needs certification courses for educators, professionals, and parents who want to learn how to adapt fitness to serve the special needs population.