Time to face the music. If you intend to earn a living as a personal trainer, you cannot give away your services. While it would be shortsighted of you to price your services beyond the reach of community members, it would be equally shortsighted to price yourself out of a comfortable living. There are several factors to consider when determining hourly rates and contract fee amounts relative to various personal trainer services.
First, determine your monthly overhead in operating the business. Rent/mortgage, payroll, liability insurance, tax considerations, marketing budget, bank notes, utility bills, accounting and legal service, telephone, office supplies, etc. Next, make a determination of how many clients your business can maintain over one month. Lastly, how much personal gross income do you need in order to both fulfill your individual financial obligations and to live an acceptable life-style?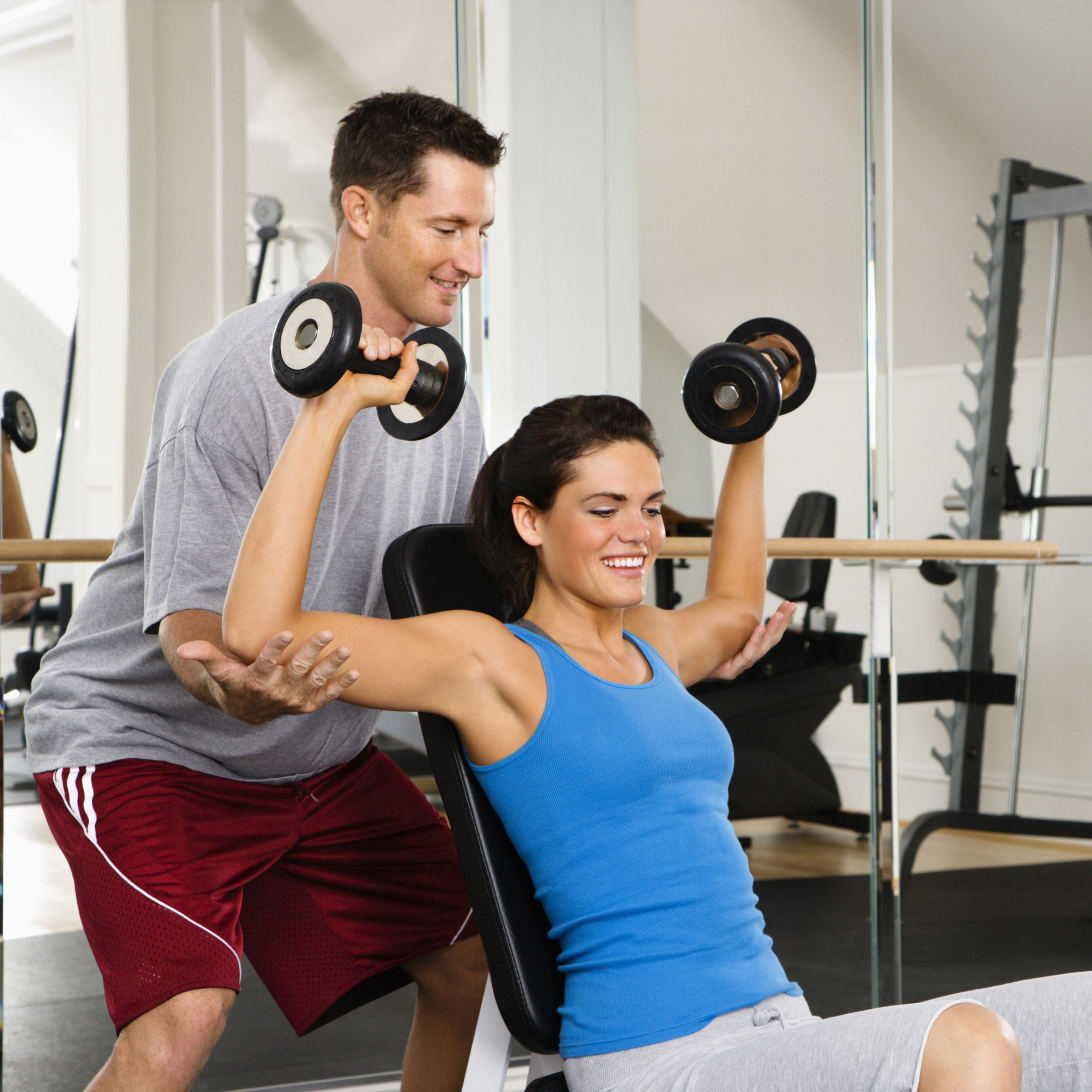 The importance of accuracy in gathering the above numbers cannot be overstated. Once gathered, the process of pricing services is reduced to a simple matter of mathematics. The variables are assigned as follows: monthly operating expenses = MOE; number of manageable clients = C; required personal gross income = PGI. The equation is then as follows:
You can now objectively compare what you NEED in terms of monthly gross revenues to the going rate for personal training services in your area. Not surprisingly, those part-time personal trainers with little in the way of overhead will likely find themselves underpriced. To the prospective part-time personal trainer, effectively applying this equation may present the very green light of confidence necessary to start a business plan. As a prospective full-time personal trainer businessperson, your more substantial overhead may likely find your numbers a little high.
Given the assumption that you are indeed overpriced, consider a few of the following alternatives:
Consider any and all possible supplemental income opportunities
Compromise/downsize either the above MOE and/or PGI allowing for lower per client monthly fees
Maintain the per client fees as calculated, and focus marketing efforts heavily on upper-income community members
Consider adding as many specialized services as possible to the most complete of all your contract service agreements, thus justifying a higher associated fee
Without a doubt, this is the most frequently asked question I have heard from people in this industry. I honestly feel that the above advice represents the safest and most appropriate method of determining how much to charge for your services.