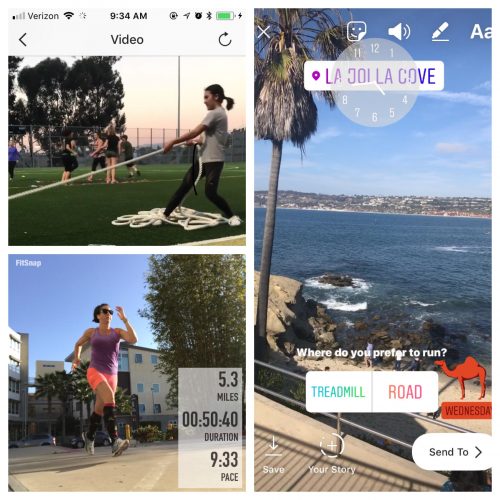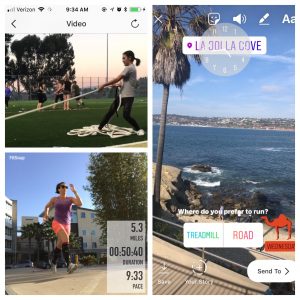 Use Instagram to build your personal training business in 2018. It's a necessary tool in the fitness industry.
If you do not already have an Instagram (IG) profile for your fitness business or persona, you might want to join the other 25 million businesses on Instagram after you finish reading this.
80% of Instagram's 500+ million daily active users follow at least one business. Users not only upload 95 million photos per day but also double tap (like) 4.2 billion posts per day. Your posts are just waiting to be double tapped.
Setting up Your Account
Your handle and profile picture should be:
the same as your other social media accounts

your company name and logo (do not co-mingle your personal and fitness IG accounts)
Your bio should include:
a link to drive traffic to your website

a concise, informative description of your business
Prime Time Posting
Post often but don't bombard your followers. Do a few pilot posts at different times of the day and identify when you're getting the most engagement.
Studies show that weekdays between 9:00 am and 6:00 pm have the most traffic with peak activity on Thursdays and Fridays.
Content
Variety is the spice of life, so mix up the content you post. Take advantage of the creative features Instagram offers:
Stories (photos with quirky comments, live videos, Gifs (Boomerang), Rewind, Superzoom, and even Poll your viewers)

Stickers and emojis

Filters
Post ideas to consider:
Highlight your clients' successes with: before and after shots, photos, Gifs (Boomerang), and videos of them demonstrating a movement

Photos with faces receive 38% more likes  

Tracking features allow you to see how many people view your videos and Gifs 

Show clients' workouts in your stories or in a live video

300 million daily active users check and post stories

Stories and live videos not only track number of views, but you can even see who has viewed

Share deals and promotions you are offering

Give tips and "how-tos"

Use emojis

Tag your clients

Be sure to use the check-in feature

Posts with location get 79% more engagement

Use your hashtag as well as other hashtags to expand your reach

The optimum number of hashtags is 11, but posts with at least one hashtag average at least 12.6% more engagement. 

7 out of 10 hashtags are branded, so brand yourself and your business.

Getting your clients to use your hashtags, check in at your business, and tag you will help build awareness to your business
Beware of False Followers
While most people are trying to build a following, there are some who are just "follower" hungry. They will follow you in hopes that you will mindlessly click "follow back". 
Before clicking "Follow Back", it's always a good idea to check their page out first.
If they are following 40 people but have 4,000 followers, this may be an indication that this is not a mutual business building connection. Some people will unfollow once they've gotten that return follow.
Check the content they are posting, too. They may represent something that you do not. Remember this is your business account. Keep it professional and promote what you feel aligns with your moral business code.
Ambassadors and Influencers
Don't be surprised if you receive comments or a DM (direct message) asking you to become a "Brand Ambassador." Some ambassador requests are legit but do your homework before committing to buying and promoting products.
Another invitation to be leery of is companies or individuals offering to help you become an IG "Influencer". Sure this sounds fun. You can make money and gain notoriety, but is it a scam that will compromise your integrity?
Instagram is a useful social media tool to market your fitness business, so use it to your advantage.
What tips can you share for using Instagram to build your fitness business?