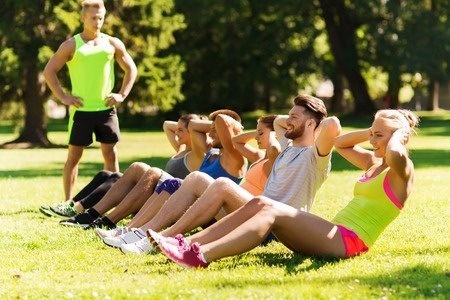 Where Are the Jobs Pt. 1 covered three places that just might be flying under the radar when personal trainers go out on the hunt for employment: apartment complexes, community centers, and the ever-more-popular online training community (If you missed the first post, be sure to check it out here).
Pt. 2 picks up where we left off and will cover three additional places to help expand the job search and variety for those of us in the fitness industry to help answer the all-important question, "Where are the jobs for personal trainers?"
The places featured in this post all made the list when NFPT personal trainers took a survey that asked where they work. Let's get to it. When deciding what to do or where to work, consider:
Outdoor Boot Camps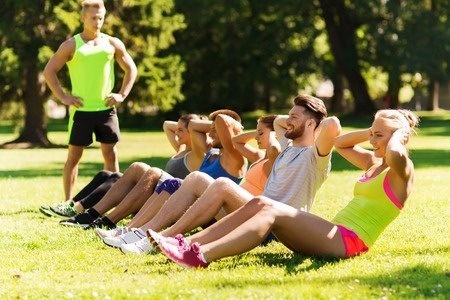 Why they're so great: Working in the great outdoors with minimum overhead sounds like a great place to start. You design your own workout plan and provide as much or as little equipment as you choose. (I've attended some fantastic boot camps where the only equipment needed or provided were a few kettlebell weights.) There is infinite class space, and each person doing sit ups on the lush, green grass is a paying client of yours.
There is also the added bonus of impromptu advertising. Park goers will notice your boot camp and might be interested in joining in!
Corporate / Industrial
Why they're so great: Working in a corporate environment gives you the ideal work hours! Other than that, you have the opportunity to create unique fitness programs that may not work in other facilities. Your sessions could include a Lunch and Learn series with a focus on topics of interest and importance to office building employees. A few topic examples include Stress Elimination, Keeping it Moving (while at the desk), and Proper Stretching Techniques.
You might also try a Lunch and Move series which can be more interactive and require mild physical exertion such as stretches. You might also consider offering boot camps for team building, or design an office-wide fitness challenge.
Resorts and Cruise Ships
Why they're so great: Really? We need an explanation here? Okay, let's start with having a clientele that is already ecstatically happy to be there! You already have a satisfied customer! But seriously…
Cruise ships will give you the chance to see the world, travel to beautiful and exotic places, and constantly meet new people. Plus, living aboard a cruise ship could give you the opportunity to make money and keep a good portion of those earnings in your pocket. Every company will be different of course, but some provide free accommodations and meals. And on the subject of meals, you'll have a vast array of foods to choose from.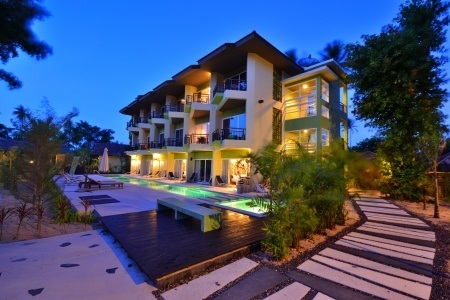 Resorts offer their own package of perks. You'll work in beautiful surroundings, plus some resorts offer staff free or discounted room rates, club/gym memberships, and admittance to resort attractions. All while making bucks!
Want to add to our list? Leave us a comment about the type of training facility you prefer and why it's so great.