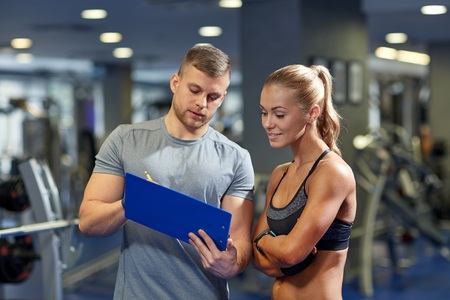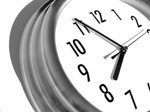 As a trainer, one of the hardest parts of my job is to get my clients to adhere to the program the 23 hours a day they aren't with me. How great would our client's results be if we could be coaching them 24/7 to make sure they exercise, eat right, take their supplements, and get enough rest and recovery? Pretty spectacular I'd venture to guess. Unfortunately this isn't the case. So how do we make sure our clients stay on track when they aren't with us? Here are a few strategies to ensure your clients get the best results possible by holding them accountable while you aren't together.
Educate Them – The more educated and informed our clients are about how they should train, what they should eat and when, and most importantly the "why" behind it all, the better results they will get. Teach them how protein benefits their muscles. Show them how lifting weights isn't going to make your female clients bulky. Dispel the myths and reinforce the truths.
I've found the biggest problem people are facing isn't that they don't want to work hard or eat healthy, it's that they just don't know how. I know that may sound silly to us because we are a bunch of fitness professionals, but it's the sad truth. There is so much misinformation and marketing noise, especially in the food industry, that people often think they are don't the right thing when they are far from it. Spend time in the beginning with each client educating them on the basics of a healthy lifestyle and it will reap dividends in the future.
Food Logs – The best way I've found to keep my clients on track with their nutrition programs is to use food logging. This is helpful in numerous ways. First, people often underestimate how many calories per day they consume. Tracking your food eliminates this problem and can help them see what they really consume on a daily basis. Second, when someone is logging their food they will often think twice about eating something they know they shouldn't because they have to "face the music" and put it in their food logs.
Lastly, their food log can help you as their trainer see where you may need to make adjustments as the weeks and months go on to keep them moving in the right direction towards their goals. You can have them track their food with an app like MyFitnessPal, an excel spreadsheet, or even just old school pen and paper.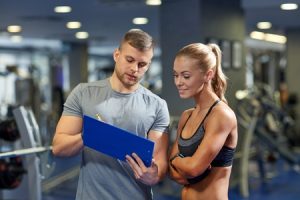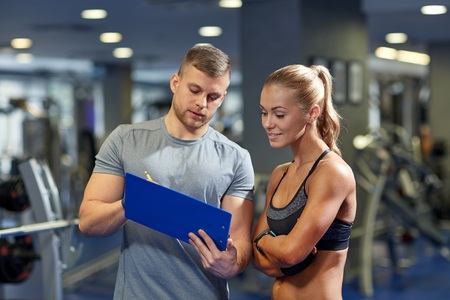 Workout Logs – Aside from eating right when we aren't with our clients we also want to make sure they are exercising and following their workout routines. A simple way to do this is with workout logs. Having your clients track their workouts, weights, and cardio sessions will hold them accountable to completing the work you have given them. If they know you are going to be checking up on them they are much less likely to skip their workouts. Again, these can be done through a variety of apps or pen and paper.
These are some of my favorite ways to help keep my clients accountable. What are yours? Head over to the NFPT Facebook page and comment how you hold your clients accountable or share a success story of accountability!
If you're an NFPT Trainer, join our Facebook community group!