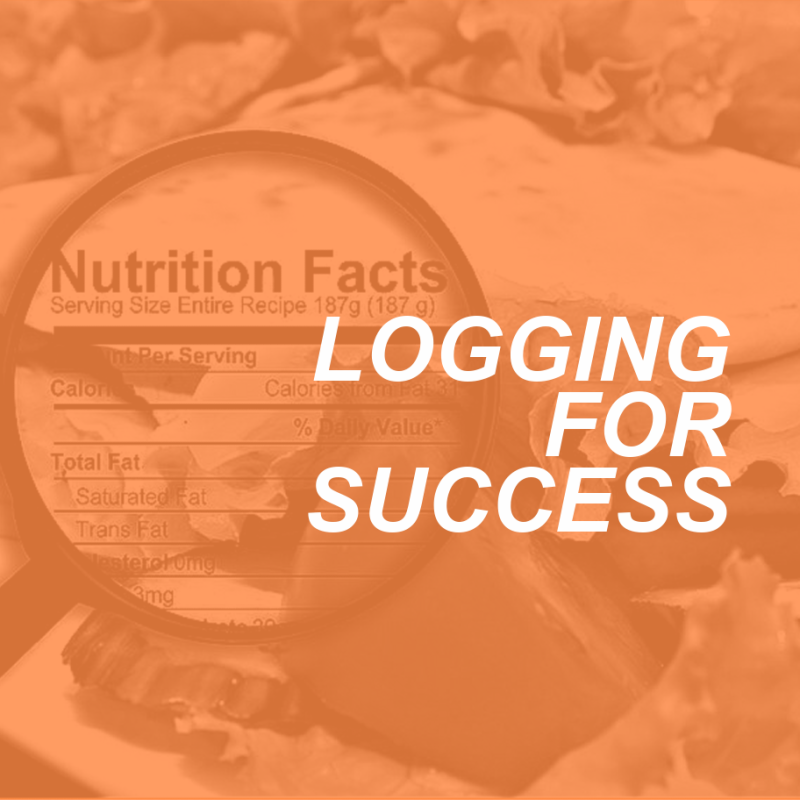 In the world of health and fitness, we often hear the words, "log your food" or "journal your day," as they can make a notable difference. When done consciously and with the intention of self-education and reflection, such logging efforts can be priceless. Yes, logging health behaviors and food intake is time-consuming but the information that can be gleaned from this practice can reveal habits and tendencies that may have been previously overlooked, minimized, or even ignored.
Underscoring the Impact of Logging
How can you convince your clients to put in the time to log their food and/or journal their progress? What are the pros and cons? Are there solutions that make it easier, so as not to lose interest? All of these questions have sound solutions that could change the way your client has the success you want to see. Let's dig into those solutions that may be key in the logging experience.
From a coaching perspective, we want to provide support for clients' goals, educate them, and offer whatever means necessary to reach every milestone. Although logging may be a bit tedious, there will come a point where they reap the rewards. If they can stick to the task for at least 7 days your client will see and likely feel their efforts weren't for nothing.
Why 7 days? Firstly, it is a good representative sampling of the entire month, and will reflect what your client is doing in general. Secondly, any observations they make in that time can prompt immediate behavior change, simply in the logging, especially if they know you're going to look at it! Seven days can provide a foundation of lasting change if done consistently.
Pros and Cons of Logging
Here are a few pros to encouraging your clients to get out that pen and paper or whatever device they choose and get to it!
–They become more accountable. It is completely up to the client to follow through each day, so they can give you the information they have collected at the end of that week, or perhaps share it daily. As their coach you will see what can or may need to be shifted, if anything, and make suggestions accordingly.  Furthermore, in the process of logging your client will find the process of logging to be informative.
–They learn first-hand about the foods they are eating. Many food trackers like MyFitnessPal give a lot of information from macronutrient balance to micronutrient content of almost every food out there. When a client logs, they are learning and hopefully retaining the macro and calorie content, and the appropriate portion size. They may also log how that food makes them feel–does it give them energy or make them sleepy? Cause GI distress? Create a feeling a fullness or do they get hungry again soon? This is where journaling in conjunction with logging can be helpful. Encourage them to make notes on their logs that are reminders of what eating that food or meal did for them.
–Repetition. Your clients use repetition everyday, be it brushing their teeth, walking or signing their name. Regardless of what it is, it's been repeated, remembered, and repeated again. If repeating leads to remembering then having your client log will, in turn, help them remember in the future if what they are consuming is helpful or hurtful to their goals. They know the details of that particular food because they've learned by logging it over and over again. No more guesswork!
So, what are the cons? Keeping a healthy attitude about logging has nearly no downside beyond being a bit tedious. However, it's worth mentioning that some folks with a tendency towards obsessive-compulsive behaviors can take logging and tracking too far. This can have an unwanted psychological impact, and far from the intentions of improving your clients' state of health and wellness. Those who may have a history of disordered eating may also become consumed with logging damaging a repaired relationship with food. 
However, if you have determined your client to be in a positive mindset, then you should encourage your clients to log. Accountability, knowledge, and repetition can all lead to healthy behavior changes. Why not give them simple tools to create ease in the process. Once they get the hang of it and find a strategy that works for them, it will be smooth sailing!

Troubleshooting Logging
What do you if your client logs for a few days and then falls off? This is understandable, as logging/journaling does take time, energy, and focus. If they have a difficult time recording every single meal, whether it be in a journal or in an app, you might encourage them to take photos of their meals and text them to so you can help evaluate their diet. You might also provide them with an example of a week's worth of meals so they will have all the relevant macro information and detail needed to learn what foods could work together and what it looks like to hit a caloric goal.
There are apps and sites out there available to help guide your clients through this process. Sites such as Evolution Nutrition focuses on meal planning and educating with the ability for you to give your client access to those plans, while they learn the skill of planning their meals and making changes themselves. MyFitnessPal is more of a calorie tracker your client can use to input their daily information without a meal planning aspect, but is valuable nonetheless. It is up to you and your client to figure out what works best for the circumstances they are in, and what they will realistically be able to commit to.