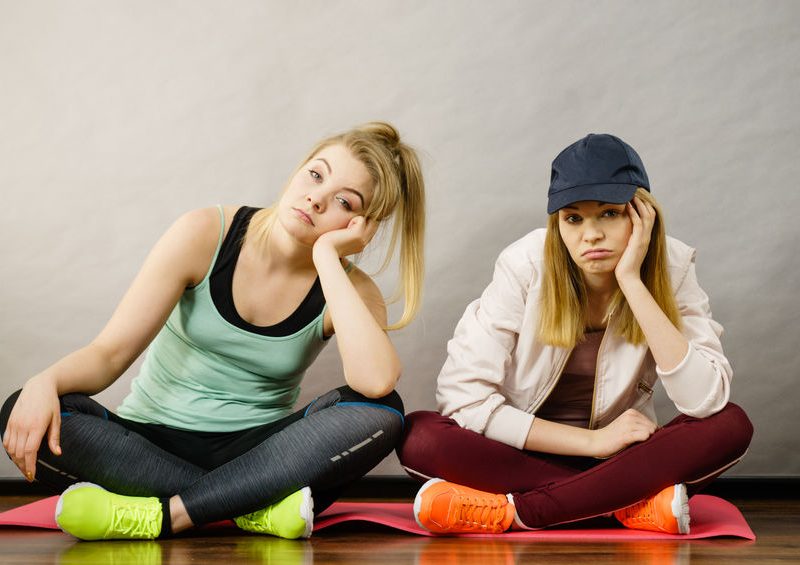 As helpful as routine is to an organized day and even more important it is to an exercise program, what can you do if your client is bored with "the usual" approach and clearly needs a change of pace? Here are some ideas you can implement in your personal training programming efforts to help your client look forward to his workouts.

Consequences of Workout Boredom
It's exciting starting a new workout program. There are new movements, new exercises, and the appeal of inevitable progress and growth. However, the honeymoon period eventually wanes and a client becomes used to a specific pattern or repititious program. This can lead to boredom and stagnation. As a result, motivation declines, performance declines, and progress halts.
Beat Workout Boredom
Before writing a comprehensive program for your clients, commit to having a conversation about what motivates them and what they like (and don't like). Create a library of different activities and exercises you can draw from in order to make positive and unique changes to keep your client moving towards progress.
For a client who is experiencing boredom with a workout routine, try shifting the dynamics by infusing workouts with a few of these movement styles and approaches.
Introduce a new piece of equipment. Fortunately, there's no shortage of fitness equipment and implements personal trainers can use to adjust a tired workout routine. Instead of dumbbells, try kettlebells and resistance loops. Instead of stability balls, try BOSU balls and balance discs. In place of circuit machines, try circuit stations that incorporate a challenging mix of exercises using body weight, weights, resistance bands, and medicine balls.
Take it outside. Sometimes it's being boxed into a single environment that incites boredom. Sick of the scenery or lack thereof, take the workout outdoors for fresh air and new scenery. Try yoga in a local park or intervals on a walking/running trail.
Try a new modality. If your client appreciates variety, try adding in elements of Tai Chi, Yoga, Pilates, NIA, or other mind-body modalities. Hitting the weights isn't always the most effective means when a client's mind is not focused on that modality.
Add intervals. Cardio can get dull – especially if it's a routine done on a single piece of equipment. To change it up, try a shorter workout with high-intensity intervals to maximize caloric burn and minimize time on task.
Dance it out. Music is a natural motivator. If your client likes to move and groove, there's no rule that says dancing can't be incorporated to a training session. In fact, it's a great way to recruit large muscle groups using body weight resistance. Try a Zumba, salsa, hip-hop inspired workout.
Make it a game. "Gamifying" a workout can be an effective way to make exercise fun and motivating.
As a general rule, any workout program should include variety and "spice". But some clients are more prone to boredom than others. There are some who like the comfort and familiarity of a routine – but this is not the mainstream.
Many clients thrive on and make the most progress when workout variables are continuously modified and new concepts are introduced. Use your creativity, research different ways to banish boredom and keep your clients motivated and on-track to meeting their individual health and fitness goals.
In what ways can you creatively adjust a program for clients who are bored with their routine?
________________________________