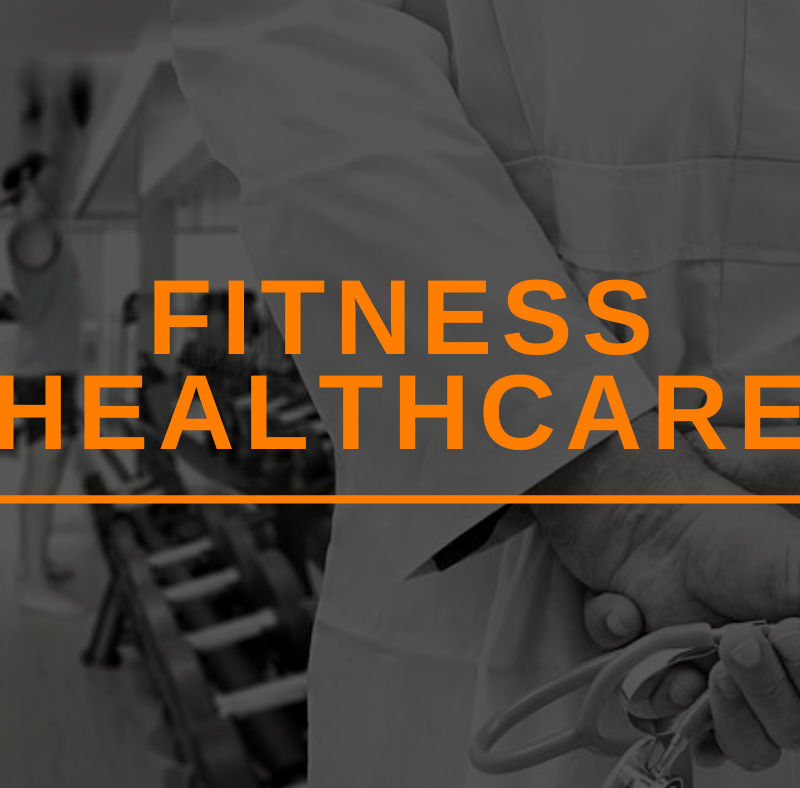 As more medical professionals recognize the importance of lifestyle in maintaining optimal health, a push toward blended approaches to wellness, medical fitness if you will, is inching over the horizon.
The Theory of Combined Forces
Imagine a world in which doctors, personal trainers, physical/occupational therapists, chefs, and dietitians come together, offering services to clients within a single location. According to Eric Rakofsky, Fitness Director at The Well NYC, such a collaboration can happen.
"Instead of having to go to different places for your fitness, health, and wellness needs, you'll be seeing more (professionals) working together under the same roof," he says. With all parties communicating on behalf of the patient/client, we cannot help but achieve successful results much faster and with a greater degree of accuracy, while helping maintain the client's motivation on his journey towards a higher quality of life.
According to John Berardi, PhD, CSCS, "The best exercise program in the world won't be effective if a client isn't eating well. In other words, to help a client transform his body, you have to address movement, lifestyle, and nutrition."  To that end, more and more registered dietitians now seek to integrate their practices with business supporting the food industry, corporate fitness/wellness, and even those specializing in sports nutrition and sports psychology. While we cannot expect a single professional to appropriately serve all the needs of each client, by combining specialized fields within a single location we can definitely increase the odds of more complete and comprehensive health care.
Dr. Berardi shared his insights, culled from successfully interacting with more than 100,000 clients over the past decade: "I've learned that including nutrition in your practice can make you five times as effective…Will we start looking at clients as whole people whose health and wellbeing depends on movement, proper nutrition, stress management, better sleep, and a deeper connection to their community, or will we continue to take clients through workouts while ignoring all the other things that can make them happy, healthy, and whole?"
Medical Fitness Meets Every Need
The future of the fitness industry favors this position, as it seems to hold the most promise. Professional collaboration can enable trainers to more completely educate clients on how to address every obstacle in their paths. After all, if we expect the "whole person" to show up for each and every personal training session, we must adapt by learning to meet the sum total of their challenges, medical or otherwise.
If we truly believe that lifestyle changes are integral towards not only achieving but maintaining optimal health, we can begin to promote fitness and wellness, nutrition and stress management, as a first line of defense. Sadly, we have observed some level of disconnect when it comes to making this happen, as doctors' recommendations do not always guarantee clients' adherence.
Forging Collaborative Relationships
As a fourth-year medical student at Eastern Virginia Medical School, Jordan Feigenbaum set himself apart from his classmates by initiating a movement focused on the "exercise-as-medicine" premise. Feigenbaum, a fitness enthusiast who runs the website BarbellMedicine.com, shared the following insights:
"At the present time, my solution centers around building a practice that integrates exercise, nutrition, sleep, and other lifestyle modifications with modern medicine, with the goal being an overall reduction in healthcare use and improvement in quality-of-life for the patients." A laudable goal for a budding physician, but how does such a premise gain a foothold in today's society?
One suggestion involves medical professionals seeking out top fitness experts – coaches, group exercise specialists, personal trainers – and forging relationships. Instead of a general exercise prescription or suggestion, doctors can directly refer patients to classes and gyms, even going so far as to facilitate an introduction to a new member of their "expanded health care team". A true measure of collaboration may include doctors helping establish fitness challenges for patients, which for many deconditioned adults often signifies their first foray into organized movement.
Medical Fitness Centers
From a business point of view, it behooves gym owners and fitness directors to learn which insurance companies provide group coverage for businesses, and then creating a package whereby participants in fitness programming receive a reduced rate for their health insurance. What lies ahead? Imagine generating enough business/income to necessitate a dedicated fitness space on the same grounds as the medical clinics! The mutually advantageous situation of offering professional, creative and fun physical activity under the same roof as one's medical team seems highly attractive.
Unlike a typical gym, a medical fitness center can focus on many aspects of health and wellness instead of just fitness. As we have no doubt observed as trainers, a "fit" individual can still present with medical conditions that require the attention of a physician. If such a center can offer complete care, including physical therapy, addressing sleep issues, stress management and nutritional analysis, all parties concerned can remain confident in the knowledge that a patient's/client's needs are met by competent and experienced hand-selected professionals.
Establishing open lines of communication ensures that one's medical care gets supported on all sides. The confidence and satisfaction of knowing that one's professionals are all remaining on the same page, that his primary care physician actually has met and feels comfortable discussing options with his personal trainer, can provide a hefty safety net for so many individuals.
More Integration on the Horizon
In the not too distant future, we can look forward to spa services and perhaps chiropractic care merging with medical fitness centers.
Rudy Gehrman, DC, Executive Director at Physio Logic, notes that with varying facilities all under one roof, each professional specialist knows all the others. They can more easily collaborate in helping clients reach their goals. "Trainers often need feedback from other trained professionals to get to the bottom of an obstacle that a client might be having," says Gehrman. "We all benefit from each other."
Clay Ardoin, DPT, CSCS, physical therapist and cofounder of SCULPT U, adheres firmly to the idea that "proactive, not reactive, health care is the future of the industry." He adds, "Not only does having an on-site movement specialist (such as a physical therapist) allow for easy rehab access for current injuries, but it also serves as injury prevention."
All-In-One Care
Tom Manella, VP of personal training at Life Time, speaks first-hand as to the advantages of such an expansive collaborative effort. "While our chiro and PT pricing is on par with outside competitors, the benefits are significantly different given the environment. We have trained chiropractors and physical therapists who are working right alongside our personal trainers and nutrition coaches, and can holistically put plans together with an active mindset, recovery, and alignment. The convenience factor of having all in one healthy spot can't be topped," he says.
As fitness professionals, we know the priceless value of creating a truly personal experience upon meeting new clients. In a medical fitness facility, the platform remains the same. We must take sufficient time to help new clients/patients understand the benefits of everything that such a facility offers, and how an integrated professional management team can work to their advantage, based upon their current health status and ultimate goals.
Rudy Gehrman reminds us that asking questions helps guide the experience for all parties involved. Cultivating a true sense of community paves the way for a positive and successful outcome. Familiarize yourself with other professionals in your area, introduce your business plan, and create the next best wave in managing clients' health!
---
References:
www.enarahealth.com
www.shape.com/fitness/trends/latest-trend-fitness-blends-exercise-medical-care
www.activewellness.com/blog/the-rise-of-the-medical-fitness-center
blog.gyminsight.com/4350-the-challenge-to-combine-fitness-and-healthcare-businesses/
www.medpagetoday.com/blogs/lifestylemedicine/52119
www.precisionnutrition.com/can-personal-trainers-give-nutrition-advice
www.eatrightpro.org/about-us/what-is-an-rdn-and-dtr/what-is-a-registered-dietitian-nutritionist/work-settings-and-areas-of-expertise-for-rdns
www.ncbi.nlm.nih.gov/pmc/articles/PMC4704968/