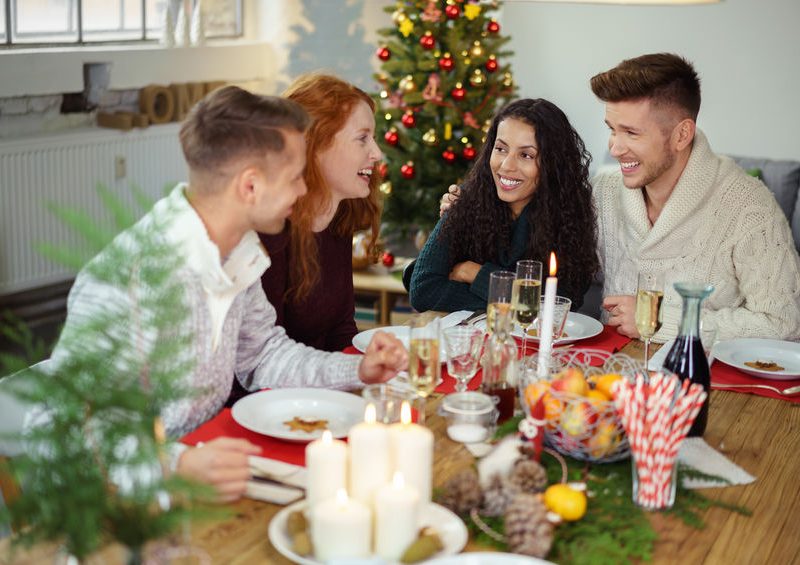 The Holidays are here! Besides making endless trips to get Christmas presents and eating way too much food, this time of year is also great for networking. No, I'm not joking. The Holiday season is a great time to build your networking reach. I know that this time of year is busy for everyone, but look at all the opportunities you have! The Holidays are chock full of chances to talk with people about the services you offer (especially since most of us will need them from all the food).
Do you have kids? Nieces or nephews? Close friends with kids? Maybe even grandkids? And those kids will probably be a part of some sort of pageant at church, school or somewhere else. No matter where it is, it is going to be filled with other parents and adults. You've got an easy access point into conversation if you bring up which kid you are there to see. Once you've eased into the conversation, talking about business will be a piece of cake (or better yet, a Christmas cookie)!
This time of year is also filled with parties. Office parties, family get-togethers, open houses and tree hopping! These events are perfect occasions to meet new people. You don't have to spend every moment at these parties trying to solicit someone, but talking about business with other people is a perfect way to start a conversation and get to know them. By doing a quick business card exchange you have a potential client and maybe even someone who can provide referrals for you.
There are some really great chances to network and get your name out there this Holiday season. But, again, this is just my advice. You can take it or leave it. But, you never know who you might meet this Holiday and who may need your services.
Additional Reading
7 Networking Tips for Personal Trainers