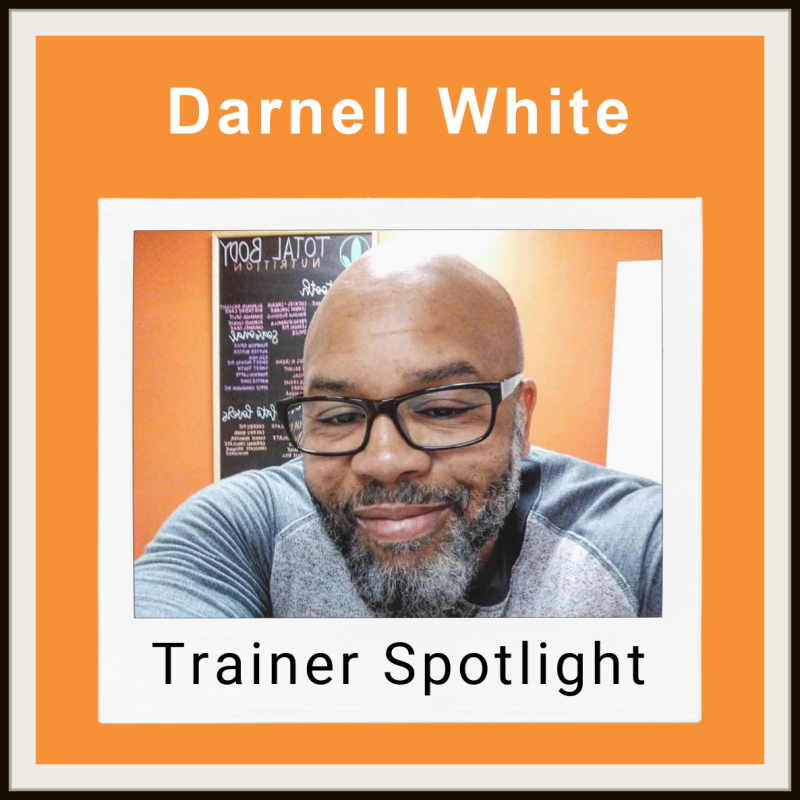 Darnell White, also known as Al-B has been certified with NFPT for 20 years! That alone is quite an accomplishment. Darnell, hailing from Richmond, VA, feels that fitness has been his passion and ministry for a long time. Find out more about how he has stayed successful over the years below.
How long have you been certified with NFPT?
I have been a certified NFPT for 20 years. I have been in fitness since I was 19 years old.
Why did you choose NFPT?
Thank you for asking, I chose NFPT because I knew a group of individuals who were NFPT certified. In talking with them it sparked my interest to become affiliated with this national organization.
Why did you decide to become a personal trainer? 
As I me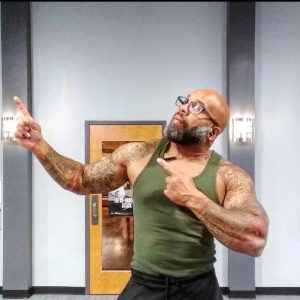 ntioned earlier I've been in fitness since I was 19 years old. Fitness has been a part of my life since I was an adolescent. I started working on my body both changing and challenging myself to new levels early in life. Sharing my fitness skills and perfecting my craft is what I do and it is what makes me happy. Training has been my opportunity to give back to my community and it has become my ministry. 
What is the biggest challenge for you as a personal trainer?
I think my biggest challenge as a personal trainer has been training individuals who lack consistency. I understand finances, and life changes can be a huge issue for some. I share with my clients who fall into this relaxed state my "mantra". Change your thinking, embrace this opportunity, it's a lifestyle change. It's not a routine chore for a short term goal.
What is your biggest accomplishment in the fitness industry? 
My biggest accomplishment has been successfully establishing and maintaining my business in fitness and expanding each year. I am thankful.
What has been your most rewarding experience as a personal trainer?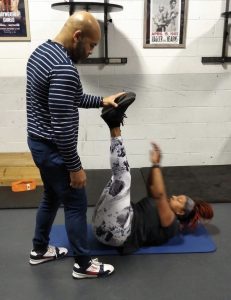 My most rewarding experience has been seeing broken people whole again, confidence healed and restored as they make a lifestyle change. Individuals have entrusted me to orchestrate a fitness plan to reach their personal goal, for that I am honored. 
How has social media played a role in your fitness business?
Social media has played a huge role as a marketing tool for my business. I take advantage of every opportunity to advertise and share success stories from my clients through all social media platforms. 
Any advice for people thinking about a career in fitness?
The advice that I would give to any individual that may have an interest in a fitness career is to have your heart in it. Be passionate about fitness and changing the lives of others. Don't get in it for the money! 
Secondly, educate yourself, understand the science and the psychological aspects with fitness.

What does the future hold for you and for the fitness industry?
My future looks very bright and promising, as I coordinate and plan new fitness programs to reach individual goals. I have been fortunate to continue training clients due to COVID-19. I have used proper social distancing practices and clients have felt comfortable continuing and for some starting their fitness journey with me. 
Is there anything else exciting you would like to share? 
I am excited about the new fitness programs that are forthcoming such as fit camps, weight loss challenges, and team-building activities geared towards fitness goals. These are just a few items to advance my business. 
In closing I would like to thank you for allowing me to use this platform to share my story. Thank you NFPT for continuing to educate individuals to become leaders in fitness careers.