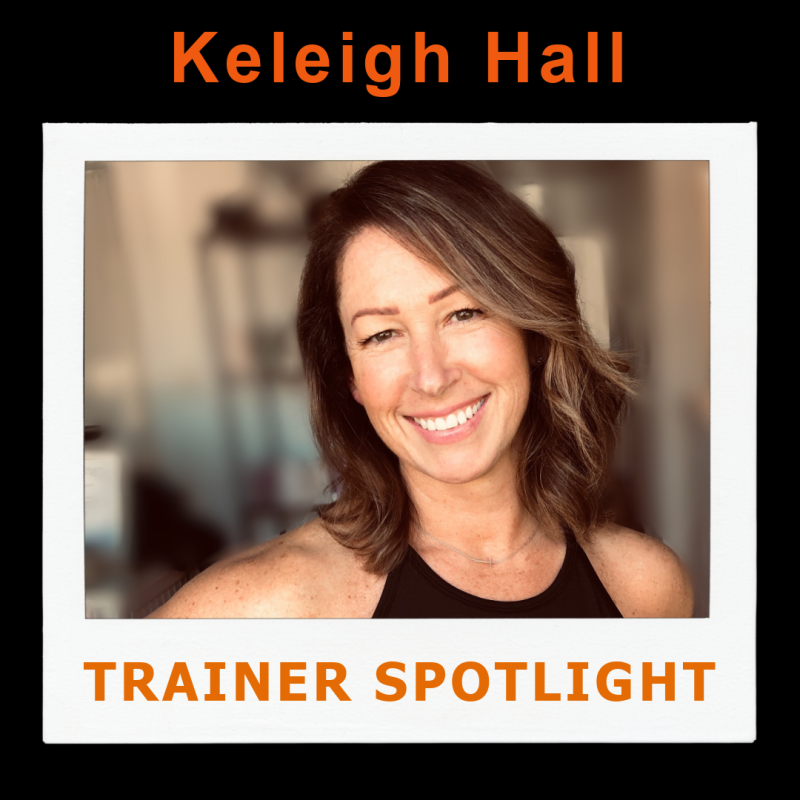 Keleigh Hall is an NFPT Certified Personal Trainer, Fitness Nutrition Specialist and holds an additional certificate in Core training. She has over 20 years of experience in the fitness industry to include speciality training as well with Total Gym/Gravity Group and one-on-one, Spartan Instructor training, TRX training and currently working on NASM Corrective Exercise Specialist certification. She has her Associates in Health and Fitness Education at Gulf Coast College/Business Management at University of Phoenix. Keleigh is also Founder/Owner of Hallway Fitness!
How long have you been certified with NFPT?
I have been certified with NFPT since July 1, 2001.
Why did you choose NFPT?
I chose NFPT because I like what the organization stands for. Over the 20 years I have been certified, NFPT has made it very easy to keep up with CEC's. With the consistent progress in the sciences of fitness they've continued, to this date, to keep up with the changes and gear the education in the direction to reflect that.
Why did you decide to become a fitness professional?
I've always enjoyed fitness. At a young age, I was constantly reading and wanting to learn the "behind the scenes" of the human body, nutrition, and anything that had to do with exercise. It was never a forced thing, I sought out information all the time..that's when I knew this was the path that was right for me. To this day I'm still in learning mode. I ask questions, search out answers, apply…and repeat.
What is the biggest challenge for you as a personal trainer?
I would say resisting the desire to take on the defeats of those trying to better themselves. As a trainer you will in one way or another feel responsible for any setbacks that occur. Setbacks are a positive aspect to becoming healthier and it took a minute to realize that they will happen, they are good, and most importantly they are what progresses you (and them).
What is your biggest accomplishment in the fitness industry?
I could say being a successful trainer in the industry for 20 years BUT my biggest accomplishment would be "staying hungry."  The fitness industry has and will always have the "next generation" of young, fit and motivated individuals, just like I was 20 years ago. I am constantly brainstorming and trying to find ways to stay relevant and informed so I can continue to motivate, educate and help those that have the fire in their bellies to be successful in their path to getting healthy or healthier.
Learn more in our Functional Training Specialist as a part of our Continuing Education Course Series.


What has been your most rewarding experience as a personal trainer?
Experiencing the process with those that chose me.  You can choose to want to help someone better themselves, but when they choose you, it's a whole different experience.
How has social media played a role in your fitness business?
Well, it's made me more daring! I mean, putting yourself on a platform that can make or break your self-confidence with each post can be pretty scary. Luckily I don't take myself too seriously so I've enjoyed the ability to have access to it. It's also been an avenue I've learned from and one of many ways I keep up with educating myself-so many wonderful posts out there you can learn from!
How has COVID-19 affected your business and career path?
Covid-19 has definitely added to the constant learning curves of being a trainer. Typically much of your work is done hands-on /person to person and that quickly changed. Ironically, right before Covid hit I left the "big box" gym I'd worked in for 15 years and moved to another state. Prior to the transition I'd been working at getting my online training business going and as luck would have it, I was able to utilize that.   
Any advice for people thinking about a career in fitness?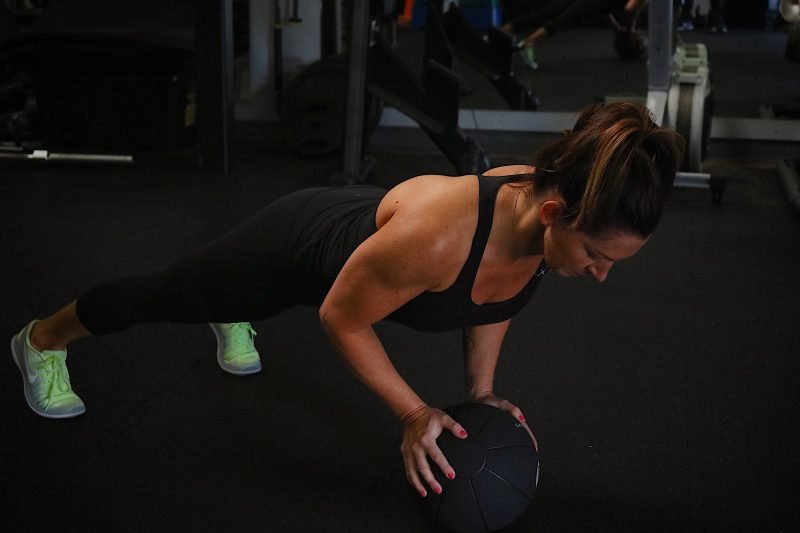 Love what you do so you don't work a day in your life. Be open to change and always be kind. I've trained thousands of clients and every single one of them was different. Even when I had a program all mapped out, I always had to pivot.  Whether they were hurt, unmotivated, cranky, you name it…I had to adjust.  Learn when to push and when to pull back.  I will always be an advocate to those wanting to get into this field.  You learn about yourself as much as they do and the relationships that are formed are priceless.  
What does the future hold for you and for the fitness industry?
Currently I am working on a certification in Corrective Exercise. It has become very apparent that there have been and always will be "corrections" that need to be made before going into any workout routine. I enjoy the challenge this learning has given me and look forward to having another tool in my toolbox.  

Is there anything else exciting you would like to share?
Having the opportunity to share my experience with NFPT and what this industry has done for me is exciting! I hope those who read this find themselves motivated to pursue or keep pursuing their passion. It's worth all the time and effort that goes into it…I promise!