Last week I went over three qualities people are looking for in a personal trainer. I talked about three vital qualities all people are (or should be) looking for in a trainer. Certification, education and experience. This week, I bring three more vital qualities to the table and let you discuss them!
Personal Touch
One thing most every potential client is looking for when they first meet you is to see if you are a good match for them. They are looking for chemistry between you. They want someone who they will feel comfortable with but also be able to take constructive criticism and an authoritative voice from. All your clients will be different. Some of them will need you to be hard on them, practically yelling at them to motivate them. Others will need all the encouragement of Richard Simmons. You need to be focused on them individually. Focus on them by asking about them. Also focusing on personalizing their workouts. You need to be able to modify exercises to meet the needs and goals of your clients. Clients want you to know them and their limitations so you can give them the best experience they can get.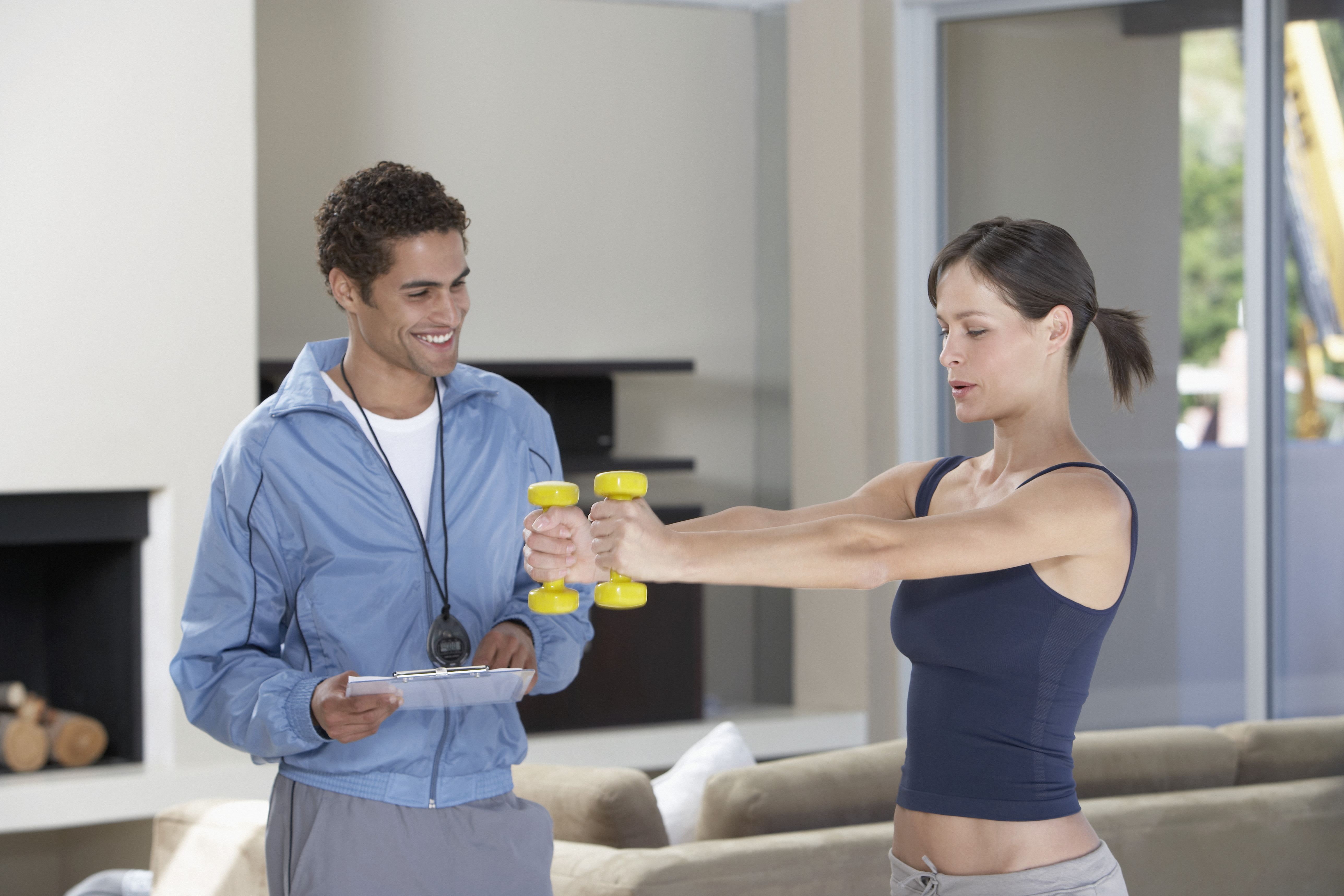 Cost
Cost is a huge reason why people pick one trainer over the other. Sometimes even when they know 'Trainer A' is a better match then 'Trainer B', they need to pick 'Trainer B' because of the lower rates. Make sure and do some market research of the area or city you train in. Figure out who your competition is and what they are charging. Knowing the competition in the area, the services they are offering and how much they are asking are all key things to know to be a successful fitness professional. You can then decide where your price points should be and adjust according to be better than your competition.
Reliability
These potential clients are looking to see what your character is. You need to be represented as reliable. These people will be paying you their hard-earned cash for your reliability in a number of areas. One way you need to be reliable is in the area of time commitment. You need to be on time, every time. Keeping your clients wait is absolutely unacceptable! Your clients also rely on you to be motivating and hold them accountable. This shows that your priorities are on your clients' and potential clients' fitness goals. They are paying you for your specific attention to them. Do your job.
That wraps up our segment on what people are looking for in their personal trainer. What are some more important qualities you believe personal trainers should have or work on? Leave your ideas and suggestions in the comments below!