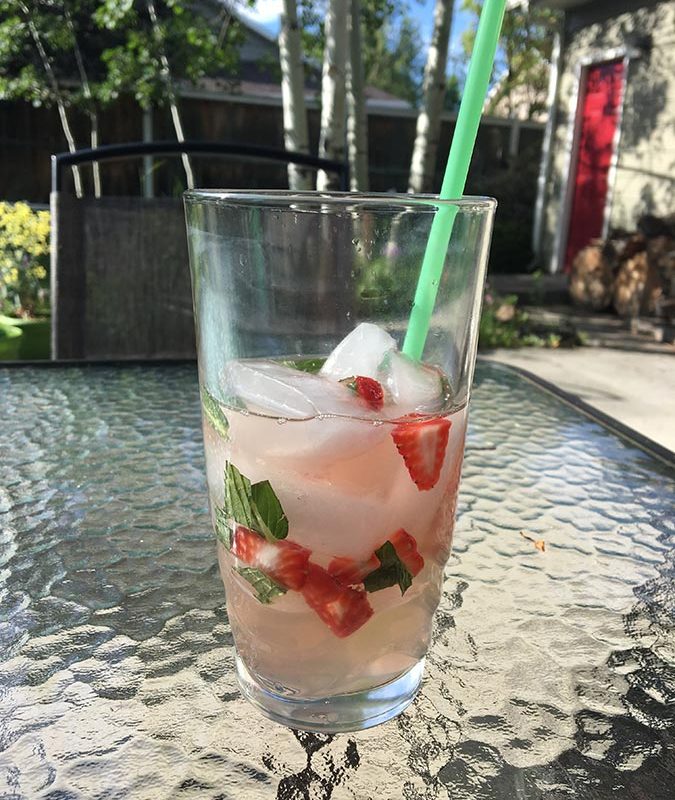 What's a mocktail?  It's a cocktail that's been altered for contents but not for taste and enjoyment!  Seltzer water with lime is the one you might be most familiar with.  Snoozer!  Don't worry, it gets better than that…
Alcoholic beverages are very appealing in the summer, but can be high in caloric content.  They range from 84 to 500 calories with just your first drink!  That could take 30 minutes to 3 hours to burn off if you were to counteract it with exercise.
Check out this chart for details.
Mocktails are great for people looking to cut back on calories, recovering alcoholics and also women who are pregnant in the summer.  When you have your next party, consider these populations and offer them a lighter option to the usual non-alcoholic beverages like soda.  In the meantime, mix one up for yourself and enjoy the refreshment!
Is the mocktail peaking your interest now?
Here's what you need to get started:
Cucumber
Mint
Lime and/or Lemon
Strawberry and/or other fruit
Ice
Sparkling water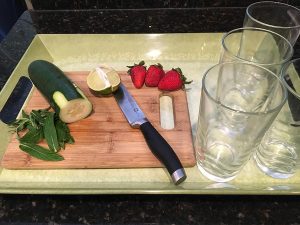 Keep it light with still or sparkling water as the main ingredient
Mint, lime juice and a sliced strawberry.
Cucumber, mint and lime.
Cucumber, lemon and mint.
Make your own combo!
Blend it up
Add more strawberries to the lime juice and mint, then blend it!  Fruit smoothies of course have more calories than the previous ideas, plus they have extra sugar.  Their benefit when compared to alcohol?  You might be less tempted to keep drinking them.  Alcohol inhibits your decision making capabilities, making it easier to keep "tossin' em back".
Other fruit smoothie ideas:
Orange juice, banana, mango.
Strawberries, blueberries, banana.
Pineapple, strawberry, orange juice, banana.
Pineapple, coconut milk, mint.
Acai, strawberry, blueberry, banana, apple juice.
Acai is a frozen berry you can sometimes find in the freezer section at your local grocery store or definitely at a health food store.  It's a "super fruit" sort of like blueberries.  It comes from brazil and claims to have extra antioxidants.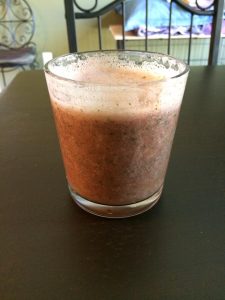 What's your favorite mocktail concoction?  Share with us in the comments and post a photo to our facebook page with your recipe!