Emphasis
The primary muscles stressed in this movement are the muscles in your upper back (latissimus dorsi and rhomboids). The secondary muscles stressed are the shoulders and biceps.
Starting Position
Grip the handle as designated by the trainer as you sit on the seat with your arms extended forward, keeping your shoulders back. Bend forward at the hips until your upper body is at a 45-degree angle.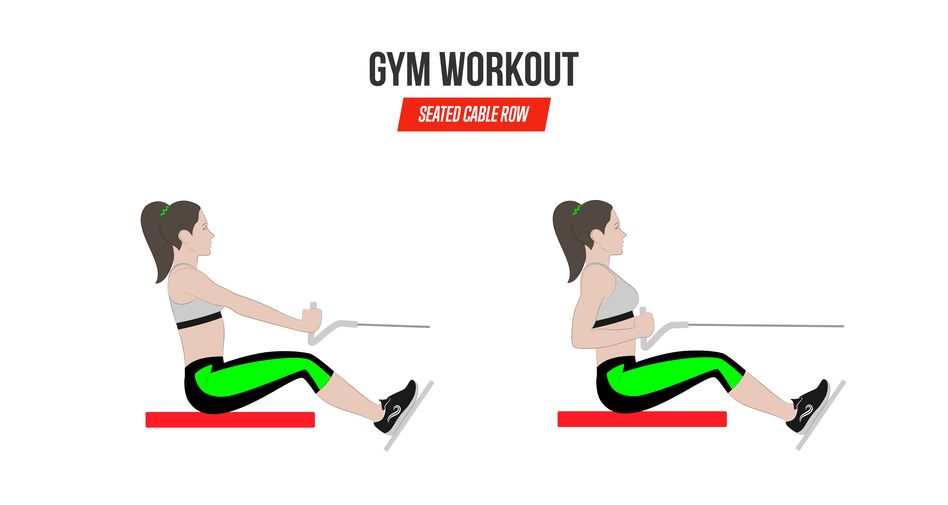 Movement
Pull the handle back, keeping your arms straight, until your upper body is straight up and down. Push your chest out and squeeze your shoulder blades together. Take two to three seconds to return to the extended position.
Training Tips
Make sure you push your chest out and keep your shoulder back to help isolate the back muscles.
Options
There are several different hand positions that you can use to target different areas of the back. They are wide grip, medium grip (both with palms down) and close grip (v-bar, palms facing).
Warning Tips
Do not overextend your shoulders as you return the handle to the starting position. Failure to do so can result in serious injury to your shoulders.
Do not round your back when your arms are extended forward. Failure to do so can result in serious injury to your back.
Do not return the handle to the extended position any faster than two to three seconds. You must stay in control at all times during this movement. The faster you perform this movement, the less control you will have, which in turn will increase your risk of injury.
________________________________________________
GUEST AUTHORED BY: Robert Bovee Certified Master PPT, RTS, ETS, FTS