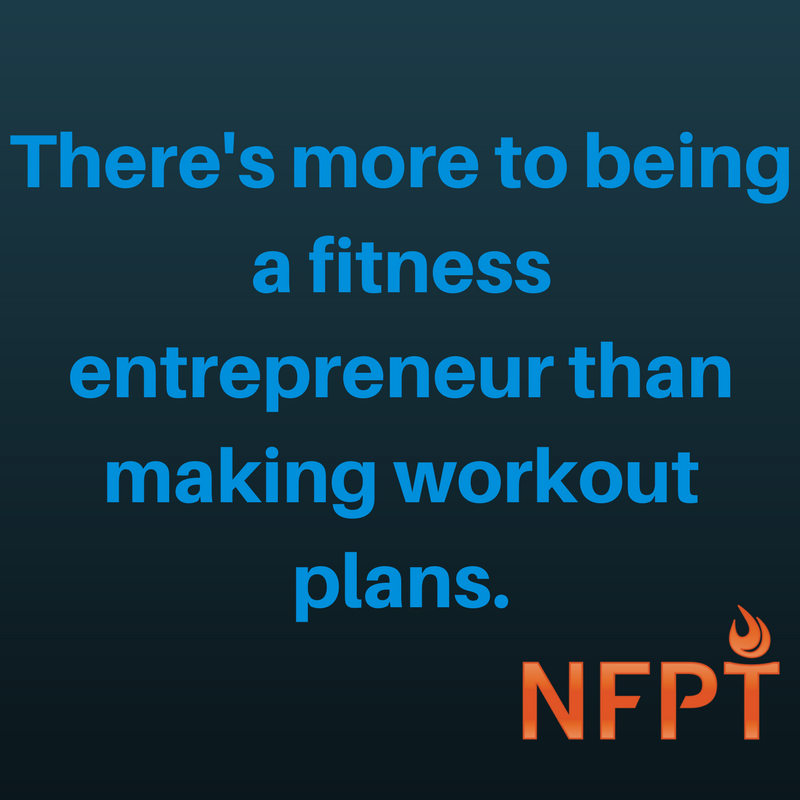 A fitness entrepreneur is the latest and greatest term to describe a personal trainer who runs their own business. It sounds glamorous and edgy. To earn this title you need to put in a decent amount of work. It requires more than being in shape and inspiring others. Being a successful fitness entrepreneur requires you to go the extra mile and understand the workings of owning a business.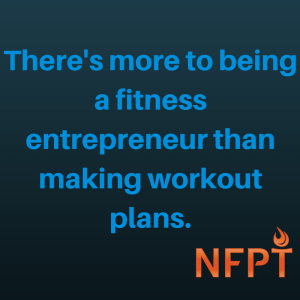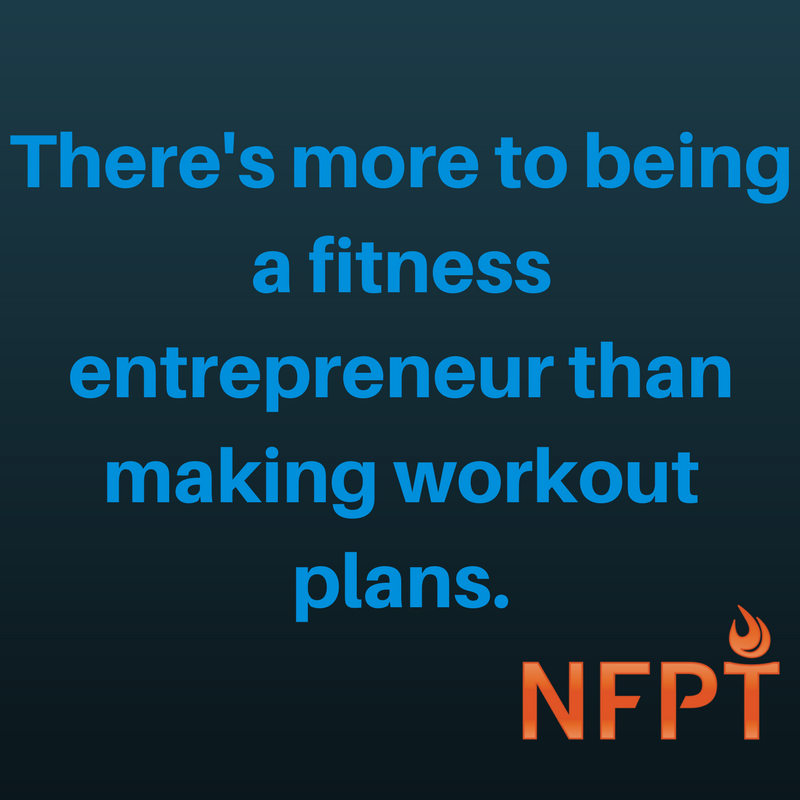 There's a considerable amount of thought and planning required to start a business. There's big ticket items like the business plan, the marketing plan, the budgeting, the space acquisition, plus legal considerations and paperwork.
There's also material items, that can fall under marketing and advertising. But that may not be something you wish to design or print yourself. Fortunately, there are a large number of online and physical resources that can help you with the finer details and do some of the heavy lifting for you.
Get started on your path to being a fitness entrepreneur right here – right now. And then learn about Building Your Brand as A Fitness Professional.
Necessary Components a Fitness Business
Business Cards
Business cards are a must, but designing them yourself may be more trouble than it's worth. Some of my favorite and affordable resources include Vista Print and Moo. I used both and experienced excellent customer service, great turnaround time and a beautiful product. However, don't shy away from researching local options in your area. Many areas have local print and design shops that work with small business owners.
Take some time to think about the overall design, look, and feel you wish to have for your business cards. This will largely depend on the type of clients you cater to, but your message is important. This is where professional help can assist you in making the right statement about your services.
Website Development & Logo Design
Probably equally as critical to a well-designed business card is the establishment of a clean, appealing, and easy to navigate website (and logo) that has a clear call to action (what is that you want people to do after landing on your site? Contact you? Sign up?). Websites don't need to be complicated to be valuable.
Peruse other fitness websites and make note of what's attractive about them and what isn't. Ask yourself what is missing that you feel is important. A few resources you might consider are WordPress.com, Squarespace.com, and Wix.com. Further, check local resources for graphic and website designers to assist you with this process.
Stock Photos
Adjunct to website development and other marketing efforts is the use of stock images. There are some online options that are free, which are helpful for startups with smaller budgets. Pexels.com and FreeImages.com are two of my favorites. The images are high quality and varied. Other for cost options include 123rf.com, Shutter Stock, and iStock Photo. Images are important. Choose and invest in ones that really add something to your content.
Legal Support
There's no substitute for a quality attorney, so make sure you find one versed in business law to help you at the local or state level. That said, there are some online resources that can help you navigate some of the sticky legalese you encounter. First, the Small Business Administration is an indispensable resource that offers everything from loans and grants to local assistance – for free or little cost!
I recommend you make contact with a local rep immediately. Second, is LegalZoom. This company offers a wide range of assistance from business startup and management to contract templates and trademarking information. Additionally, local court houses are valuable sources of information. Be sure to research what is available.
Promotional Items
Every business has what is considered promotional items, giveaways or freebies. While these items are not free to you to design and purchase, you can consider them a "traveling" marketing effort. Common items include water bottles, pens, shirts, and gym bags. Check out 4imprint for inspiration.
Visit other studios to see what they have available and what they don't – perhaps there's a niche you can fill with specific items (decals, baby or kids clothing, etc.). Vista Print also offers promo items.
Starting a business is a big deal with a lengthy "to do" list and it's often worth it to invest in outside resources to help you with some of the more time intensive endeavors such as website design and marketing and the various legal aspects of becoming a successful business owner.
Here's to starting and managing a fruitful entrepreneurial life!
What's next? Building Your Brand as A Fitness Professional

[info type="facebook"]What are your favorite business resources? If you're an NFPT trainer, join the Facebook Community Group. If you're not, come chat with NFPT here![/info]