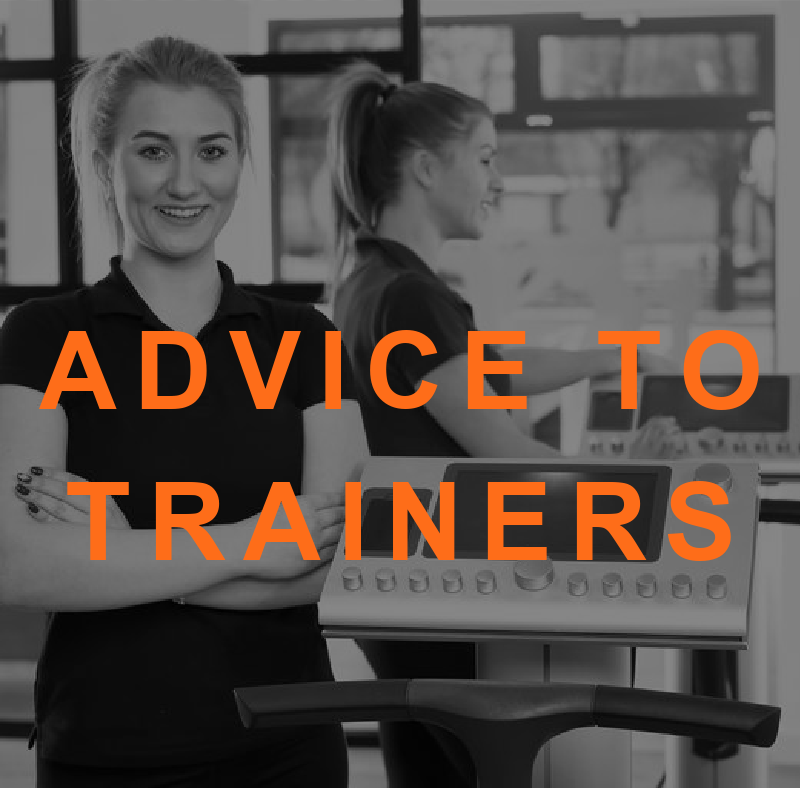 There are few people who savor these last few days of 2020; most of us are ready to go blazing into 2021 like we're trying to outrun a starving cheetah. But I think we can all agree that 2020 wasn't all that bad. Right?
For instance, we've all gotten to be excellent at video calling that no one was ever too thrilled about doing before COVID. We've all also improved our general hygiene in an effort to reduce spread of the virus, which—let's be honest—is something we all should've been doing every flu season of our entire lives. Hopefully, that habit will stick around so we don't lose unnecessary days of work nursing a bad cold in the future. Maybe some of you made an effort to improve overall immune functioning for the same reasons.
And with all the extra time we had at home, I'm sure many folks caught up on reading, perhaps even read all of our blogs and personal trainer spotlights. Well, just in case you missed those, below is a compilation of advice that some of our top trainers at the NFPT would offer other trainers getting into the fitness industry.
Here's what 10 NFPT Certified Personal Trainers would say to someone considering a career in the fitness industry:
All I can say is drop the ego, and don't be afraid to ask for help. Also, if you don't enjoy spending time with people or being there for others, this might not be the work for you. And that's okay! So much of personal training is working intimately with the client and their personal struggles. Learning how best to get a stubborn individual to try hard and be present, knowing when to push someone and when to hold off doesn't come naturally to everyone. Creating professional but also personable relationships with clients is hard and can be overwhelming. Just because a client hires a trainer, doesn't always mean they are ready to do the work. Patience and compassion are key to being a good trainer. 
Do it. It not only empowers and enriches the community around you, but it will give you skills that you can carry around for life. A better understanding of your body and the power to shape it? Yes, please. In my previous life, I was a professional photographer and graphic designer…there are a lot of ways to help people but working in a demanding field where you need no tools but the knowledge in your head and making a profound difference in people's lives as a steward of their health is just the most rewarding thing I can think of.
My advice is DO IT. There are so many different aspects of the fitness industry and so many niches to fill. Don't expect to be good at everything, but take advantage of all the areas where you will be valuable. Private training, management, equipment, logistics, maintenance, marketing, group exercise, and so much more.

Learn learn learn! You can never know enough about fitness. A personal trainer manual is good, but this is just the beginning. The more you learn, the better equipped you will be to train your clients! Know your limits, and don't try to be superman (or woman) or make false promises. Last – consider all aspects of fitness. Communication, business, sales and marketing, legal standards and ethics, etc. The fitness biz is more than just providing exercise plans!
My advice to anyone thinking about a career in fitness would be to make sure you know your "why" before trying to help someone else. It's not just about looking fit and strong; you have to connect with yourself on a deeper level. If there is no passion, it won't last or be fulfilling. Your drive to be a trainer or teacher should come from the heart.
The advice I have for people thinking about a career in fitness is to make sure you are truly prepared for a career in fitness. It takes a lot of different qualities and abilities to have a long stay in this industry. I will leave that up to them to figure that out.
The advice that I would give to any individual that may have an interest in a fitness career is to have your heart in it. Be passionate about fitness and changing the lives of others. Don't get in it for the money! 
Secondly, educate yourself, understand the science and the psychological aspects with fitness.
Keep an open mind to new ideas and philosophies. Don't be married to just one type of training style or diet plan. Keep learning, adapting, and overcoming challenges.

Make yourself your first client. When you feel great, you'll do great!
Stay committed to your goals! It's easy to falter and lose track of what you want to do and how you want to get there. If you love helping people, enjoy your process, and stay committed to who you are and your vision.