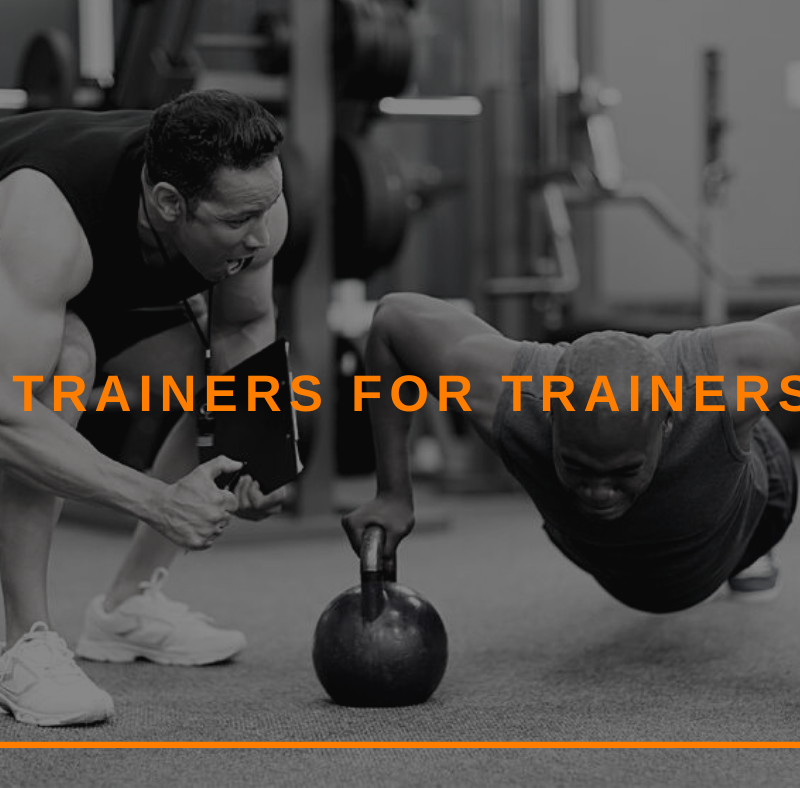 Why would a trainer hire a trainer? Not to work for him or her, but to be coached in the same way we train our clients.
June is Professional Wellness Month. As we embrace the health and wellness industry, fitness in our lives, and our training world during this month, consider the opportunity personal trainers have to hire other fitness trainers. It certainly happens and here are few reasons to think about doing it yourself.
A hairdresser goes to another hairdresser to have his or her hair done. A doctor gets treated by another doctor when he or she is sick. A dentist sees another dentist. So, why shouldn't a trainer get coached by another trainer?

There are several advantages of hiring a professional service in your own area of expertise: 

1. You might pick up some new ideas for routines. We can study for CE courses and exams, watch exercise videos and read all the current info on training, but still miss out on sparking creativity. Having someone else's input can be just what you need to shake it up a bit.
2. Another trainer might be able to recognize weaknesses in your workout or your kinetic chain. While we are busy training others to be their best, we might overlook our own needs or not have the best perspective to see where we have gaps.
3. We deserve it.
4. A training session is a positive way to spend time improving our bodies. Let the other trainer do the planning.
5. Gain self-motivation.
"Personal trainers need motivation to exercise, too," writes Stacey Penney, NASM-CPT in a blog on NASM.org. "By working with another trainer, they can polish their instructional techniques and attain their own fitness goals."

During your training session with another trainer, study technique and style. The way in which you approach your client can make or break their motivation. By hiring your own trainer, you can observe how that trainer interacts with you as a client. Are there modifications you need to make? Or does this show you that you are doing it right?

Having your own training session is like opening a reference book to learn new material. Absorb the new ideas and make notations as needed.

Several years ago, I interviewed a Board-Certified physician who left the hospital world to become a holistic/alternative medicine doctor. He was the epitome of a health and wellness professional blending the best of both Eastern and Western medicine. Not only did he practice it with his profession, but he lived it in his daily life. He told me he took one personal training session a year to get new ideas and exercises for his own benefit. Even with his advanced knowledge base, he knew the benefits of reaching out to another professional.

Give it a try, support your own wellness goals as well as your fellow fitpros. You're both worth it!
---
References:
https://blog.nasm.org/certified-personal-trainer/trainers-hiring-trainers-yes-we-do-that