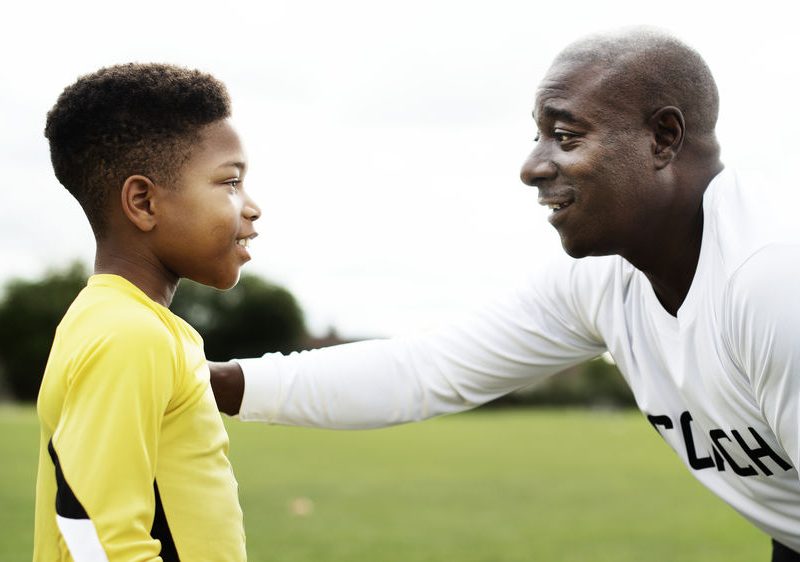 Personal trainers working with young athletes can strongly influence whether or not the child's future gets monopolized by training and competing, literally defining his or her formative years. The knowledge base of the coach, as well as his or her approach and experiences, are of utmost importance to ensure a young athlete receives the training necessary, while still preserving the purity of childhood experience.
Starting with the End in Mind
A good athlete exhibits a combination of athleticism and sport-specific skills. When parents seek out a coach to cultivate an innate talent for a chosen sport, understanding the differences between these two factors is critical. Are they looking to recruit a skill-specific coach–a specialist in building the tools required for the child's single interest?
Alternatively, they may wish to begin with a strength and conditioning coach–one who excels in making an athlete faster, stronger, more flexible, etc. Often well-meaning parents want a single individual who, naturally, can optimize all of these factors for their child. However, this may be an untenable and unrealistic goal.
Budding young athletes perform best when participating in training that begins with general physical skill development. "Physically fit" athletes demonstrate basic levels of aerobic conditioning, coordination, mobility, flexibility, and balance–a strong foundation upon which to build. By introducing these young athletes to cross-training that runs the gamut of general athleticism to highly sports-specific, young clients may develop aspects of fitness that they may not have considered relevant. This involves combining components such as balance, flexibility, speed, strength, and stamina with the skills that will then propel them towards a more advanced level.
A dedicated youth coach prioritizes patience over a demanding, punitive training style. They focus rather on the positive skills the client exhibits, encourage young athletes to have fun, and teach how to minimize the importance of winning as well as graciously accepting defeat.
When embarking upon an intensive training protocol for a new athletically-inclined client, one who may choose to engage in competitive sports for several years, coaches face many unique challenges.
Here we present some of the most critical aspects for trainers/coaches to consider before taking on a serious young athlete:
Not every top athlete ought to coach children
While many professional athletes-turned-coaches certainly have "walked the walk", they may not have encountered an opportunity and therefore may lack the necessary skills, to train a budding athlete. Being sensitive to a developing personality may be an innate instinct, but for many who went through a "tough love" athletic beginning, he or she may be unwilling to acknowledge that their experience was not the most ideal to pass along.
Not every dedicated parent can excel at coaching children
Frequently, parents who show up to every practice and competition end up getting recruited as coaches. While proceeding with the best intentions, they often make crucial mistakes in evaluating and executing appropriate training protocols. Dedication simply cannot take the place of experience, technical drills, nutritional planning, and sports psychology.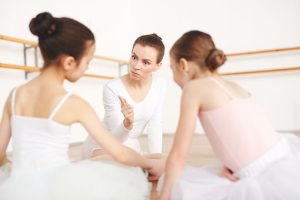 Overly-ambitious coaches often cause athlete burnout 
This type of coach focuses on immediate performance, often neglecting to realize and therefore respect the age of the child. Once a young athlete shows real promise and seeks to specialize her focus (pitching versus overall baseball skills, for example; breaststroke in place of general lap-swimming), this approach is valuable; but up until that point, purely supportive, safe and respectful training paves the way for an ideal sports experience.
Manipulating the child as a vehicle for fulfilling parents' dreams
A frequently observed phenomenon involves parents pushing a child toward achieving what they themselves missed out on during their younger athletic years. When such parents find themselves "participating in the competition", young athletes feel pressured to perform, quite possibly beyond their abilities or desires. A quality coach knows how to spot this and intervene appropriately so as to avoid injury, whether physical or emotional, to his charge.
The coach demonstrates awareness of a sport's potential for harm
Over the course of childhood/pre-teen development, bodies often meet with specific challenges due to excessive training loads. Parents can keep an eye out for scoliosis, fatigue, stress fractures, and nutritional deficiencies. On an emotional level, setbacks and championship losses may lead to burnout and/depression, particularly in a driven and over-achieving young athlete. Coaches, therefore, must either have undergone training specifically geared toward addressing these issues or have a list of sports psychologists to whom they can refer the families.
The coach forges a healthy relationship between the young athlete and their sport
The reality of competitive sports is that not every child reaches an elite level, regardless of his determination and hours of training. Armed with this truth, a quality coach must attempt to create a lifelong love of physical activity first and foremost, helping to cultivate a more realistic and wholesome outlook and habit as the child proceeds through adulthood.
The coach strives to create stable foundations upon which the young athlete can build as he or she readies themself to advance
Sports training must be focused on managing basic tenets as a springboard for successful competition. This requires teaching technique, rules, standards of behavior, and the tactical procedures necessary to excel while keeping in mind age-and level-appropriate motor skill development.
Safety, Health, and Biomechanics of Young Athletes
Athletes as young as seven years old can safely embark upon a strength training routine. A well-prepared coach will indicate the importance of first consulting with the child's physician, especially if there is a familial history or current evidence of ailments such as a heart condition, high blood pressure or seizures.
Most highly sought-after gyms use specialized youth-sized strength training equipment. A trainer/coach who demonstrates proficiency at utilizing such machines, as well as the patience and knowledge required to properly teach young athletes, will always set themself apart from the masses.
Unfortunately, a majority of parents fail to take into consideration the principles of sports biomechanics as they apply to young active bodies. They simply want the child to engage in training that looks like their sport of choice.  The demands of any competitive sport place considerable stressors on the body. A quality personal trainer recognizes the need to prepare the body for such demands and eases into training and skill-building on an appropriate timeline.
Personality, Perspective, and Group Dynamics
Just as we acknowledge that no two adult clients possess the same goals/abilities, the same holds true when coaching young athletic teams. Getting to know the players, both as a collective as well as individuals, can foster a deeper understanding of how each learns/processes new tasks and skills. The process takes time, patience and trust, but is well worth the effort. Only in this manner can a true leader understand what best motivates his team, thereby allowing each athlete to reach his full potential.
Team-building opportunities help players bond; this, in turn, fosters an internal structure of support for each individual. Successful youth coaches/trainers find ways to promote confidence and unity, all while enabling each young person to find his "physical voice" and rise to the level of his strengths. Coaches can cultivate parents' trust by setting aside time to meet, listening with a non-judgmental ear and always pointing them in a direction best suited for the abilities of each child.
The personal trainer who chooses the path of youth coaching can find personal fulfillment in shaping a budding athlete's competitive sports success. Attending competitions, and witnessing those moments of glory firsthand, is a lifelong win-win for both parties.

---
References:
www.momsteam.com/team-parents/coaching/general/ten-signs-of-a-good-youth-sports-coach
www.todddurkin.com/sport-specific-training-for-youth-athlete-and-parents-beware/
www.activekids.com/strength-training/articles/strength-training-guidelines-for-kids-of-all-ages
athleticperformanceacademy.co.uk/2017/06/what-is-sport-specific-training-and-how-much-should-kids-do/
www.fsps.muni.cz/emuni/data/reader/book-6/13.html