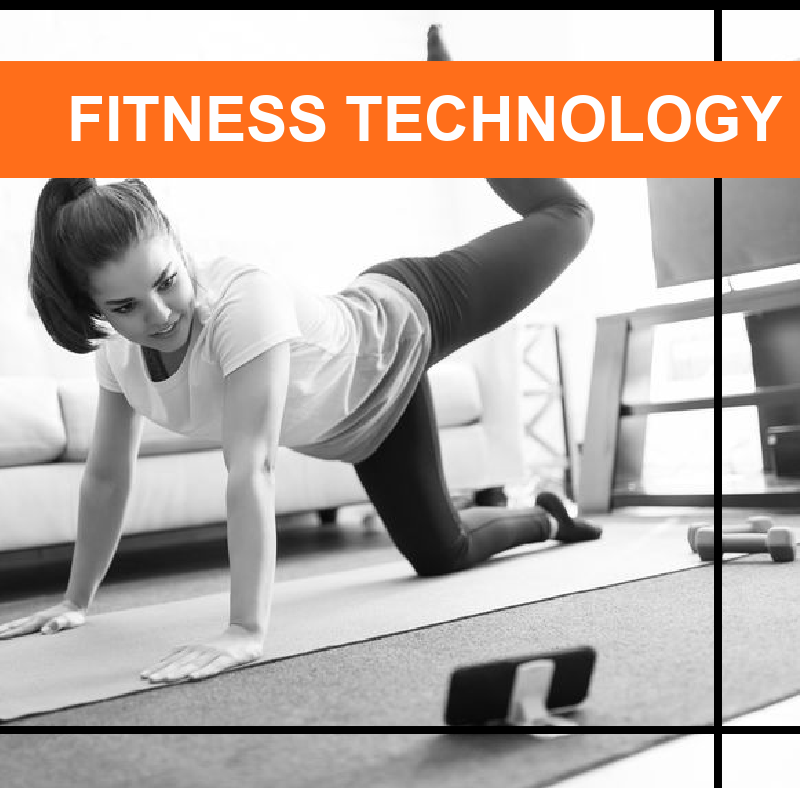 Whether you're just starting or you've been at it for years, fitness technology—and the many trends associated with it—has created a fiercely competitive landscape for personal trainers. But technology has also made it easier and more affordable than ever for you to provide incredible experiences for your clients. Never before has it been easier to market and sell your services, schedule training sessions, accept and process payments, enhance your clients' workouts, and much more.
The problem though, is that most personal trainers aren't embracing the technology that could make them an unstoppable force capable of motivating and enabling more people to make healthier, lasting lifestyle changes.
Why Startups Get All the Attention… and Trainers Don't
In the technological revolution that has brought—and continues to bring—new trends, such as fitness apps, on-demand training, and smart exercise equipment, independent trainers have been left out. Most people marvel at new digital startups, like Mirror or Peloton, instead of a new breed of trainers who could be better equipped than ever to deliver high-quality personal training services.
But why?
In short, many trainers tend to be old school. They focus on the wrong things, acting more like salespeople trying to make a quick buck than personal trainers dedicated to giving their clients an easy, convenient, and effective experience. 
How Trainers Need to Think About Technology
Here's a dirty little secret: You don't need a sophisticated and expensive studio management system or a robust marketing platform that's going to chain you to a computer and overwhelm you. Your clients can find you through word of mouth and social media. What you do need is an affordable, convenient and easy-to-use solution that allows you to do basic gym management on a smartphone.
Trainers need to focus on technology that leads to increased profitability and technology that's going to simplify and improve their business by reducing administrative work and enhancing the client experience. Drilling down further, you can think of technology in terms of its effect on the following two types of processes:
Client-facing processes:

this includes regular tasks like scheduling, making and processing payments, marketing and sales, facilitating virtual consultations, as well as the actual training experience.
Back-office processes:

regular tasks that are critical for running your business such as accounting and bookkeeping, marketing and sales support, maintaining insurance and business records, and more.
Whether you're an independent trainer or you run several gyms, using technology to simplify and integrate these two types of processes as much as possible will set you apart. Modern clients expect these processes to be convenient and intuitive. So the technology you use should help you meet and exceed those expectations.
Introducing The Bright App
As a busy trainer and the owner of two gyms, I often felt so encumbered by the time-consuming challenges and inefficiencies in scheduling and billing. I tried just about every software out there to help me with the endless routine of scheduling/rescheduling, billing, accepting payments, and communicating with clients outside of the gym, but with each complex solution I tested, I always came away disappointed. I created The Bright App to solve these common pain points and to help me run my business from the palm of my hand. Within a few months, all of the trainers I worked with were using it too, and by the end of the year, The Bright App, had amassed thousands of users.
How does it work?
The Bright App helps fitness instructors, personal trainers and boutique studio owners manage their clients and run more efficient, predictable, and profitable businesses. Within the app, you can organize and track client sessions, automate billing, ensure payments are received, garner new clients, and train virtually. Our online private training marketplace enables clients to find you based on your location, price, and specializations. Virtual and in-person training sessions can be booked and take place right from the app. If you're ready to improve client retention, increase efficiency, and attract new clients, check out The Bright App today.
Nerissa Zhang Co-founder & CEO of The Bright App
Nerissa is an elite trainer, a USAW Certified Sports Performance Coach and an owner of two private gyms in San Francisco. In 2019, she took her 10 years of experience training clients and managing multiple gyms and launched The Bright App to solve the industry's time-consuming challenges and inefficiencies in scheduling and billing. Nerissa holds a BA from San Francisco State University. She resides in California with her husband and three young boys and enjoys powerlifting, Olympic weightlifting, martial arts, and yoga.