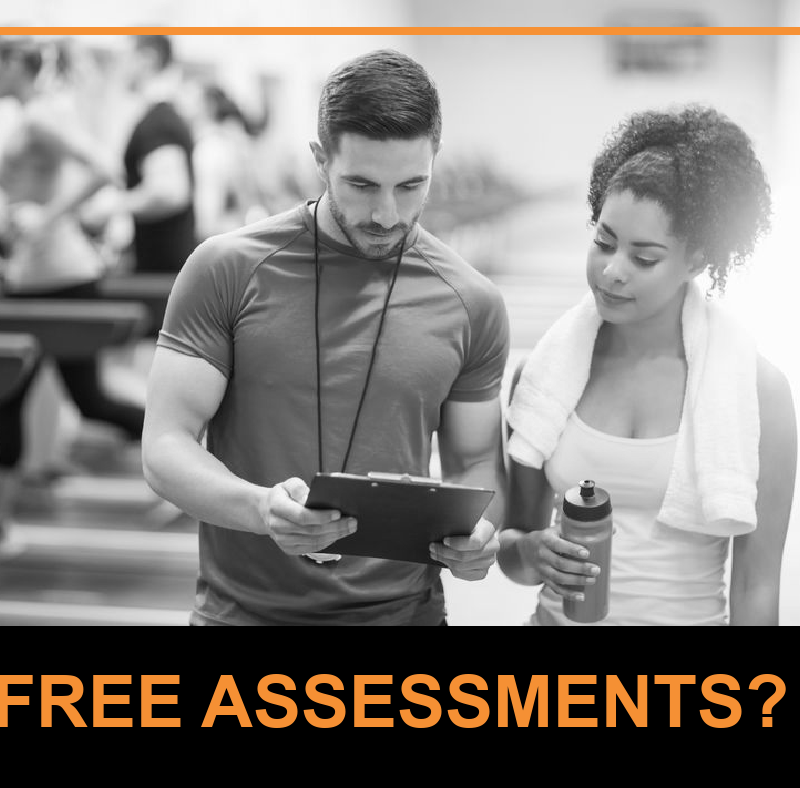 Approaches to fitness assessments are as varied as the individual assessments themselves. Every health and fitness professional will likely have their own approach to conducting fitness assessments and that's OK. However, many fitness professionals wonder if they should charge for such a service. The truth is, there's no one way to approach this aspect of personal training.
Fitness assessments serve a useful purpose; the results serve to inform the design of a client's fitness or workout program. Fitness assessment results establish benchmarks and provide progress feedback when conducted at regular intervals. Fitness professionals can assess resting measurements (heart rate, blood pressure, body composition, girth measurements, posture, mobility/stability, etc.), cardiorespiratory endurance, muscular strength, muscular endurance, and flexibility. They may even find a use for power and velocity assessments for their performance-oriented athletes and clients.
While all types of assessments provide valuable information, they are not generalizable or applicable to all fitness clients. Assessments should be tailored to each individual client, conducted to support a client's fitness goals, and thoughtfully selected and sequenced. Here are some thoughts to guide you as you develop your approach and refine your assessment philosophy.
Options for offering fitness assessments
Before you decide which assessments to conduct, give thought to if and how you may monetize this type of service. For existing clients, fitness assessments are naturally part of the work you do with those clients (and should remain as part of the services they receive for the duration of their contract). However, offering fitness assessments as an adjunct service may be a way to help you recruit new clients, build your business, and provide education.
One option might be to run "specials" during certain periods of the year. If you take this approach, be sure you provide some educational aspect as to what the results mean, what variables impact the assessment (such as water weight affecting BIA readings), and what steps a person can take to improve the results. You could pair this with a reduced-price training session (or a package of 2).

A second option might be a la carte. This means offering a variety of fitness assessments and pricing them individually. For example, a body composition evaluation using skinfold calipers and BIA may be priced at $20 and include a 20-minute educational aspect.
A third option might be to package assessments as a "choose three for the price of two" deal. Here, consumers could select from a menu of assessments and select three that are of the most value to them and their individual fitness goals.
Still, another approach could be to align fitness assessment services with different national health observances months. For instance, February is American Heart Month. At this time, you could promote cardiorespiratory fitness assessments for a reduced price.
Finally, if you have fitness clients that are in the maintenance stage and have "graduated" from their services with you, consider offering them an assessment or at quarterly intervals for a nominal fee. Perhaps they get two annual assessments free and anything above and beyond is worth X dollars.
Again, there's no "right or wrong". Ultimately, it's about addressing a need for consumers who are drawn to learning more about their physical health. Whatever ways in which you choose to offer fitness assessments as adjunct services, be sure to require the necessary paperwork and liability forms to protect consumers and your business.