To keep your fitness business up and running for 25+ years like ours, you need to have a few things straight. One of those things is realizing you are in a service-based industry. You and your business should be serving people. It should be your main goal. So, needless to say, having great service for your customers is key for your fitness business. I believe it has been one of the keys of the continued success of NFPT.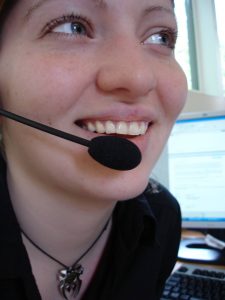 One of the things we here at NFPT pride ourselves on is our superb customer service. We constantly get compliments on our internal staff and the help they give. We have a dedicated staff who cares about our trainers and their careers. I believe that fact alone sets us higher then the rest of the certification companies out there. And I know others would say the same. Here we have one example of a satisfied NFPT affiliate:
"I'd like to say that I am DELIGHTED with NFPT's Customer Service. Every time I call I get a friendly, helpful, and knowledgeable staff member that is eager to help me. I highly recommend being certified through NFPT. My experience for the last two and a half years has been excellent."
–Rebecca Ruckle Diehl
You need to show your customers and clients that you actually care. It shouldn't be about a paycheck for you. It should be about the wellbeing, continued progression and the overall bettering of your clients. And this brings us to my last point in this series. You have to love what you do! Not everyone is meant to be a personal trainer. You need to want to help and serve others. If you are just in this industry for the money, you better pack up and leave because you won't make it long.