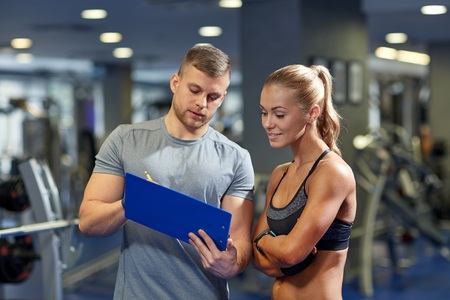 Nutrition is an intimidating topic to broach with clients. It's not because the topic is difficult for fitness pros to master or communicate effectively. The difficulty lies in the expectations our clients have of us. Not only are trainers, as viewed by the client, responsible for designing and executing safe and effective fitness programs, they are also responsible for developing solid nutrition plans and menus. Right? Well, that's not exactly true.
Why it Shouldn't Be So Tough
The truth – personal trainers can and should be discussing proper nutrition guidelines with their clients. It's no secret – nutrition either contributes to or detracts from the achievement of fitness goals. If we shy away from the nutrition talk, either because we are not comfortable with the material or because we are unsure of our scope, clients may seek answers through questionable means (random .com sites, non-scientific articles, etc.), which will ultimately interfere with their intended goals. In order to be successful and remain within your professional scope of practice when tackling nutrition subjects with clients, follow these guidelines.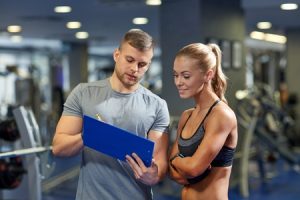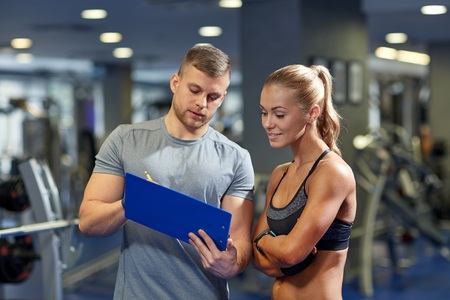 Developing a Comfort Level
Law Lingo: Research what your state says about scope of practice related to nutrition. Each state governs the scope of dietetics differently. For example, Wyoming requires licensure whereas Arizona requires none – no licensure, no certification, no registration (Muth, 2013). Incorporate this practice into continuing education efforts. As laws and statutes constantly evolve, refer to The Commission for Dietetic Registration website (https://www.cdrnet.org) for current and relevant information.
Know Your Scope. State laws (or lack thereof) aside, all fitness professionals are encouraged to share nutrition information from The Dietary Guidelines for Americans (www.dietarygudelines.gov) and MyPlate (www.ChooseMyPlate.gov). Further, you can feel safe in sharing the following types of information:
Principles of healthy nutrition/food preparation
Components of a balanced daily diet
Essential nutrients required by the body
How nutrients behave in the body
Effects of too much and too little of macro and micronutrients
Nutrition through the lifestyle
Nutritional profiles of foods or supplements (Muth, 2013).
Communicate Scope of Practice. Speaking strictly from personal experience as a trainer, I struggled when clients would ask me a question I knew was outside my fitness professional scope of practice. As I grew in my role, I modified the manner in which I shared my scope of practice with new clients. If you don't already, consider giving new clients information toolkits with a wide variety of resources. A personalized welcome letter is also helpful in which you can detail the full spectrum of your services. Hint: avoid using phrases such as medical nutrition therapy, nutrition counseling, meal planning, or nutrition assessment as these responsibilities should remain within the scope of a licensed dietitian (even if the state you live in does not regulate the field of nutrition – this is the ethical approach to take and it will reduce liability).
Strengthen Knowledge. If you do not possess a robust understanding of nutrition principles, further your education to build your knowledge and, thus, your practice. Seek out specialty certifications, continuing education workshops and classes, or even college level coursework in nutrition is useful.
Refer, Refer, Refer. One of the first rules to building a successful practice is to cultivate a network of like-minded professionals who possess skill sets beyond your own. If you do not have a referral network that includes a dietitian who can provide the more complicated and sophisticated nutrition services, seek out that relationship and bring that individual into your network. When in doubt, refer out!
Just as developing and executing safe and effective exercise programs is relative to each client, trainers will have their own individualized approach to developing themselves as professionals. These are only a few suggestions that may help you sharpen your skills and broaden your scope.
_____________________________________________
INCREASE YOUR KNOWLEDGE. INCREASE YOUR CONFIDENCE. BE A FITNESS NUTRITION SPECIALIST.


Article Reference
Muth, N. D. (2013). ACE Fitness Nutrition Specialist Manual. (D. Green, Ed.) San Diego, CA, USA: American Council on Exercise.
Related Articles