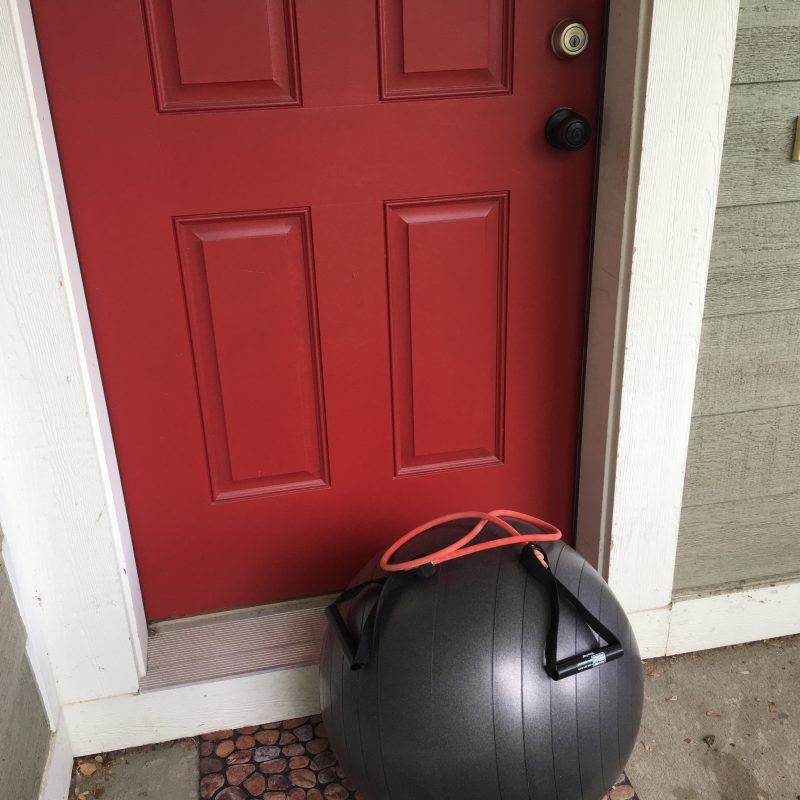 Every personal trainer has a niche market. Some cater to the recreational gym-goer, while others travel to their clients. Becoming an in-home personal trainer is a great way to target a market of individuals who prefer to exercise in the comfort of their homes, away from the crowds, while still having the benefit of expert guidance in the design and execution of a workout program.
While the basics of client recruitment and retention apply to all sectors of personal training clients, marketing to the in-home exerciser requires some "out-of-the-gym" thinking.  Here are six tips for success.
The Successful Six
1. Determine who your clients are
Those individuals looking for an in-home trainer may vary based on geographical location. For example, are you in a rural area where opportunities for physical gym locations are sparse? Or, is there a high population of work-from-home professionals? Is there an open opportunity for personal training services in local hotels, country clubs or apartment complexes?
Do your research and find out a little about the demographics and population and decide the type of client you wish to recruit. This is an important first step as it will help you craft your marketing message and execute your recruitment tactics more precisely. In other words, don't cast a line in empty waters.
2. Define your message and scope wisely
Once you define who your audience is, create a marketing message. What will be your catchphrase or memorable slogan to harness someone's attention? Are you a traveling trainer with a wide variety of equipment available? Do you specialize in HITT training? Do you work with those who have special conditions? Think about your target market and what they need from you and match that with what you can effectively, safely, and economically offer.
3. Get your marketing materials in order
It's impossible to market effectively and widely if you don't have the necessary nuts and bolts. This includes a clean, attractive, easy to navigate website, business cards, social media accounts (think about what types of media your target audience uses and leverage that outlet to recruit business), and any other print media necessary. You don't have to create a lot of materials – you just need effective ones that state your message and outline your services well.
4. Look for opportunities to market
Once you identify a target market, you can decide how and where to communicate your services to them. For example, if your target is stay-at-home parents, consider keeping a stack of business cards at playgroup locations, daycares, pediatricians' offices, etc. Or, if your target is the retired baby boomers, local gathering places such as coffee shops or social groups can offer prime opportunities to market and share your message and services.
5. Get the gear
If you're going to be a traveling trainer, chances are you will need some mobile and versatile equipment. I am not suggesting you purchase a full set of five to 75-pound dumbbells to cart around with you. I am, however, suggesting you have the basics available: some kettlebells, a mat or two, bands, medicine balls, body bars, a stability ball or BOSU ball. The type of equipment you use with each client will vary, but in your marketing efforts, you can define what tools are available.
6. Educate yourself
Be a learner of everything in your scope and niche. The best trainers, in-home, gym, cruise ships, wherever, are those who invest in furthering their pursuit of knowledge. Remain educated and you will have much more to offer your clients than great workouts.
Recruiting in-home personal training clients doesn't have to be an overly complicated process. A little research and some good faith efforts will pay off in big ways.