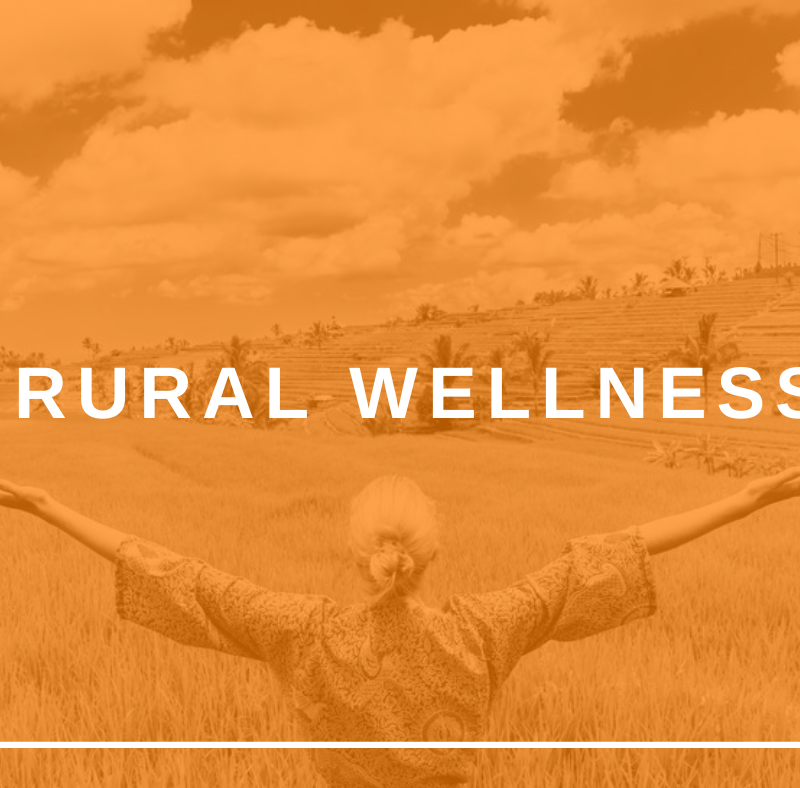 The state of health and wellness in rural America is in dire straits, and it seems, no one is talking about it. Health professionals are needed now more than ever to help the most vulnerable, especially with COVID-19 posing the greatest threat to our most disadvantaged.
My business journey has taken me in many directions these past four years. I started out wanting to focus on helping people manage chronic illnesses primarily gut health issues. I reside in a rural part of Virginia called the Tidewater Area. It is about 1.5hr-2hrs East/South East of Richmond. I am originally from Buffalo, but home is in Philadelphia. To say I love food is an understatement.
I've lived an active lifestyle all my life with the exception of six years in the corporate world. I quickly jumped off that track when I realized how fast my body reflected the sedentary lifestyle. As I started to make changes to return to an active, healthier lifestyle, I started hearing about the health issues people struggled with in my community, and finally relating, since they were not much different than my own.
Rural Food and Culture
The southern diet is very heavy. It is full of deep-fried, buttered, salted, and sugar-coated foods. It's comfort food. The food is part of southern culture. However, chronic health issues are the norm here. As a collective whole, it feels like these chronic health challenges are accepted as a way of life. They include:
Diabetes
Obesity
High Blood-Pressure
High Cholesterol
Arthritis, in its various forms
This is not solely a problem in the older population, the younger population is just as affected. It is especially concerning for women of childbearing age. A woman struggling with any one of the items is labeled a high-risk pregnancy. Due to the ruralness of the Tidewater region, there are no programs within the immediate area to help women manage these health issues. The only OB/GYN office is not able to adequately support these women from a health coaching perspective. Their clientele covers five and partially six counties.

Degradation of Healthcare in Rural America
What is not unique to rural Virginia, is the lack of maternity care. In 2005, many rural hospitals across the nation lost obstetrical services due to the low volume of deliveries in the hospital, difficulty staffing an obstetric unit, and financial vulnerability due to high proportions of patients on Medicaid. Per the 2012 census, there are roughly 28 million women of childbearing age that live in rural areas of the United States.
To put this into perspective, my practice went from helping the general population struggling with health issues to recognizing a need in women's maternal health, particularly postpartum. We have one area hospital that lost it's obstetrics services back in 2005. The hospital was privately owned at the time. It has since been bought by a bigger Medical establishment but still does not provide enough services, whether general or maternal.
If someone in the area suffers a major medical event: heart attack, bad car accident, boating accident, Medivac has to transport them to the nearest hospital that can handle the medical event. They are taken straight to Richmond's Medical College of Virginia (MCV). In the case of a moderate to a minor medical event that cannot be handled by the local area hospital, they are transported to the next nearest hospital which is still 1-hour away. There, the patient gets further care, stabilization, and then is further transported to Richmond if needed.
Pregnant Woman's View
Our pregnant women will receive their standard pregnancy care from the local OB/GYN office. However, there are no postpartum services offered through the OB/GYN office. If their health issues begin to pose a greater risk to their pregnancy, they are directed to the offices in Richmond and it's surrounding areas. However, it is up to the patient to decide which location they want. In most cases, the decision is based solely on whichever office is closest instead of the physicians available to meet the patient's needs.
It is the Mechanicsville location, a northern suburb of Richmond, that takes on the overflow from the Tidewater region, the resources of which are not necessarily the best option. The distance and uncertainty of working with a new physician add stress to an already stressful situation for these women managing high-risk pregnancies.
We have no doula or midwife practices. The doulas and midwives that may work in this area are singular providers. The only way to know of their existence is word of mouth. In my personal experience, I know of only one doula who is not closeby and I do not know of any working midwives.
How My Services Adapted
My practice has become about how to give women in rural America access to pre and post-natal health coaching services that cannot or are not provided by their local medical facilities, especially in post-natal support. The American College of Obstetricians and Gynecologists states:
"The weeks following birth are a critical period for a woman and her infant, setting the stage for long-term health and well-being. To optimize the health of women and infants, postpartum care should become an ongoing process, rather than a single encounter, with services and support tailored to each woman's individual needs."
You Are Needed
I write all of this to share how much one entrepreneurial practice has changed to meet the needs of the community in which it serves. If many of you were to look back on where you started to where you are now, it may look nothing like what you had initially envisioned.
In fact, you may be even more passionate about what you do in one particular niche. Maybe that niche has completely changed from when you started. My point is, we need health and wellness coaches in every field to further support our health. Our health-care system is turning into sick-care.
You the:
Help your clients move forward where the medical system may have failed them. You may be concerned about how some rural clients may be able to afford your services, particularly if they are in a low-income category. You might consider creating payment plans for such clients, sliding scale options, or even some pro-bono work which can only build your portfolio of experience, your reputation, of most importantly, provide a much-needed service. You are especially important to rural America even if you don't always feel like you're making a difference. You are making the biggest impact if you so choose to step in.