Niche marketing is the combination of both your strengths and your passions and sharing them with others. In order to have a successful niche market, you need to have both. Figure out where your passion for fitness lies. Maybe you enjoy working with elderly, children, certain types of athletes or those with physical disabilities. Find that passion and let it thrive in your niche. Next you will need to figure out what your strengths are. Wherever those two (strength and passion) match up, is a great place to start with your niche marketing.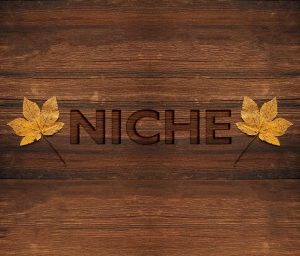 Another thing you need to take into consideration is what the current demand for such a niche is. If there are already 5 trainers in your area training those specifically on how to improve their golf swing, you may want to think of something else. Look at the area where you offer your services and find a gap in the services offered. Look for a gap and fill it with your particular niche.
The biggest aspect of starting a niche for yourself is making sure that others know about you and the niche you focus on. You need to be seen as the specialist in your area of work. Maybe people know you as the trainer who works with athletes? Or maybe you are the "local back expert"? Whatever it is, make sure to present yourself in that light and follow through with it. People want the best. If you are seen as the best in your area of expertise, they will come to you.
Keep in mind that you do not want to limit yourself to become a trainer with a very small specialization. Especially if you are just starting out. Once you become more established in the business, then you can step into more specific parts of fitness.
Check back next Monday when I'll be reinforcing the value of having a niche and how it can greatly excel you in your business!