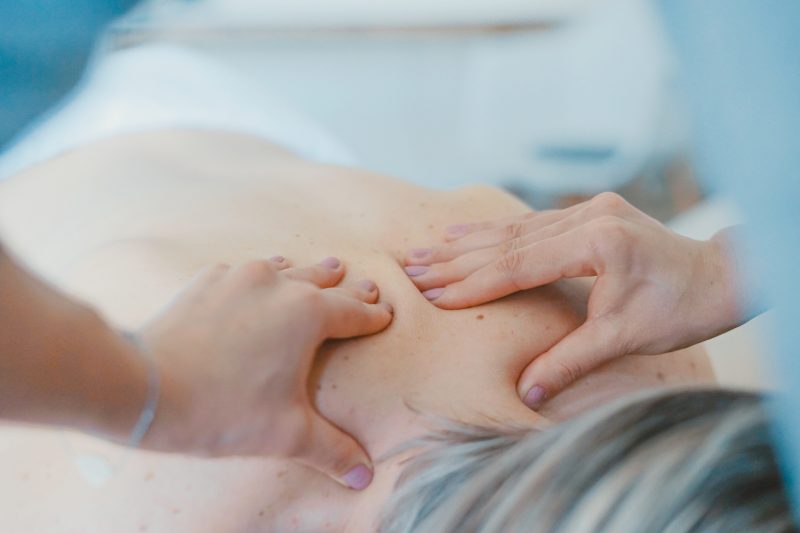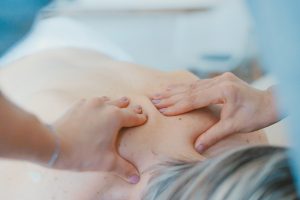 Can you massage personal training clients? A certain amount of physical touch is common practice when working with fitness clients. Cueing proper form during exercise often requires more than a verbal directive.
It's not unusual to adjust a client's body position by gently adjusting the client's shoulders, for example. Contact such as this is within the defined scope of practice or role of a personal trainer.
However, appropriate physical contact does NOT include giving clients massages or providing physical therapy.
Clients will often remark about their level of soreness, tightness, or discomfort that results from physical exertion and resistance training. That is to be expected. To help clients soothe their sore muscles, it's best to avoid giving a massage – even if the client requests it. Unless you are a licensed massage therapist, remember to refer out to someone else in your network who is.
Much like the scope of practice of nutrition, massage therapy "rules" vary by state. In some states, anyone can market their services as a massage therapist without training or legitimate certification or licensure. In other words, law authority rests with states to regulate certain professions that impact health, wellness, and nutrition.
Regulations do not occur through legislative action (at this point). This means it's especially crucial for you to always be mindful of your defined scope and avoid compromising the reputation of your business by stepping outside of it. If you use massage therapy without being properly trained, you can accidentally cause further injury, hurting your client and your training business.
Potential Risks Associated With Unlicensed Massage
Practicing massage without a license is risky in several ways. While personal trainers and massage therapists both have knowledge of functional anatomy and kinesiology, massage therapy training includes a greater in-depth and sophisticated examination of myology. There are also hygiene practices and infection control parameters specific to the massage therapy profession.
Further, an unlicensed and untrained individual can unintentionally cause injury or harm to his or her clients by using poor technique. This results in a legal slippery slope and can open the personal trainer up for a lawsuit.
Healing Alternatives
If, before an exercise session begins with your client, they complain of tightness in their lower back, the best course of action is to engage in an active and dynamic warm-up that is focused on the lower back. If the tightness persists and/or if you recognize that this is an on-going concern for your client, there are ways that you can help.
There are a number of suggestions personal trainers can make to clients who wish to seek a therapeutic modality related to massage therapy.
Refer to a licensed massage therapist in your network
Refer to a physical therapy clinic (those entities often employ licensed massage therapists)
Demonstrate self-myofascial release and foam rolling techniques (provided you have the knowledge and experience)
Provide at-home flexibility routines the client can perform outside of sessions with you.
Take the intensity of training down a notch if the client's soreness escalates
Encourage water aerobics
Massage Therapy Resources
Much like personal training, the field of massage therapy has national professional associates. To build your knowledge base of massage and the benefits of proper training and licensing, visit any of the following sources.
The American Massage Therapy Association
Associated Bodywork and Massage Professionals
Massage Therapy License Organization
Lastly, consider researching local community colleges or technical schools in your geographic area. If there is a massage therapy certificate program available, the students will often have a clinical hours component in which patrons can visit an on-campus clinic for free or at a reduced rate.
As with providing nutrition therapy, don't provide massage therapy without a license regardless of the absence of state regulations.


[info type="facebook"]Join the conversation on the NFPT Facebook Community Group.[/info]