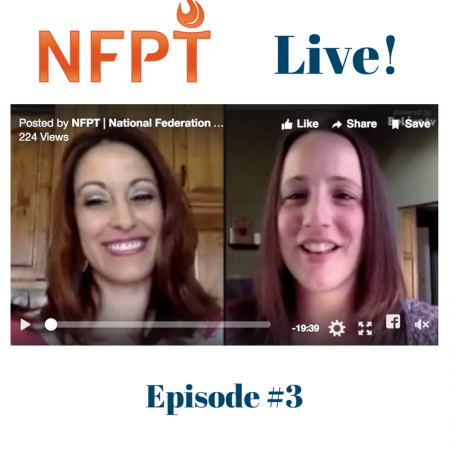 Get out there and build a high quality network – for fun, for business and for your life! We're back with our third episode of NFPT Live and NO tech issues this week. Hoorah! Third time is a charm.
In this episode of NFPT Live we talk about:
The value of a network and what it does for you (and them).
Who to collect for your network.
People who are in our networks and examples.
How to make contact with people and build a relationship.
Quality vs. Quantity and how it applies to your network.
Simple steps to help you make connections.
[info type="facebook"]Got a question we can answer on NFPT Live or a topic you'd like us to tackle? Come and tell us about it! If you're an NFPT trainer, join the Facebook Community Group. If you're not, come chat with NFPT here, like our page and get updates for when we go live weekly![/info]
Next Week: Episode #4 – Making connections with mentors