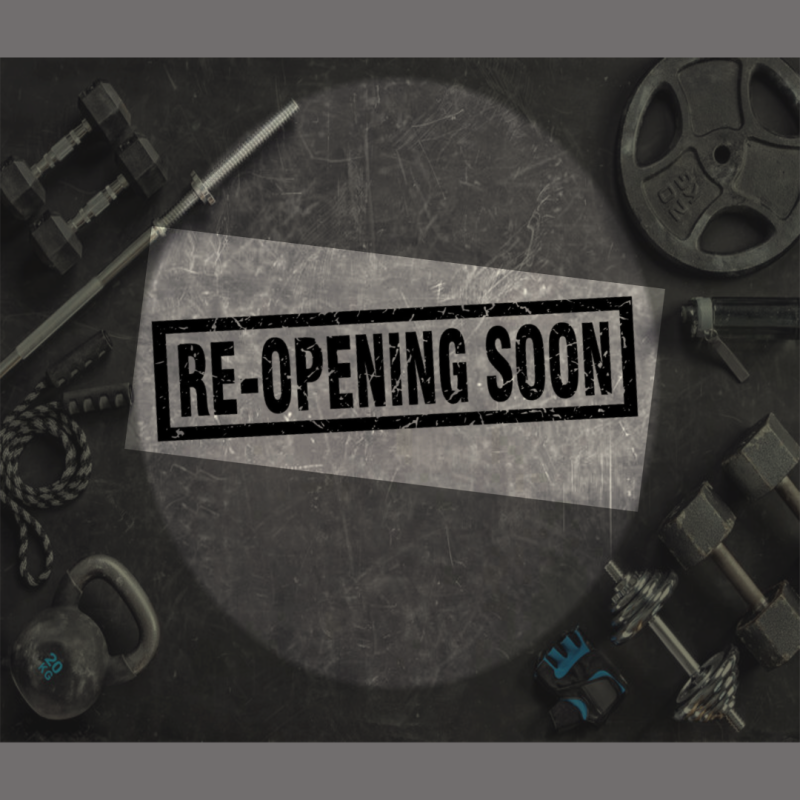 Sometimes gyms close temporarily and a plan to reopen can bring a sense of assurance as well as serve as an opportunity for improvement. During the pandemic, we have watched as our gyms had to close for an undetermined length of time. Some states are beginning to open gyms, but many are still waiting. Even during normal times, gyms also close for renovations or when there is a power outage, creating another temporary waiting period. This waiting time, whether it is short or extended, can be used positively to prepare for the eventual gym reopening.

While we can be creative with our workouts when we are not able to go to the gym, there are some other things we can do to be proactive. We can prepare for the glorious day when we walk through those fabulous gym doors again.
Five preparation ideas for gym reopening
1. Take advantage of equipment sales. Many gyms and yoga studios will offer discounts on equipment and props when they make replacements or renovations. Prices can be drastically discounted.

Be sure to inspect the items before purchasing to ensure they are still in good shape. Bands should not have any tears and grips should be secure. Balance, medicine and BOSU balls should stay reasonably inflated. Mats and straps should be intact. Look into warranties on larger pieces of equipment.

Disinfect your purchases. You do not want to bring germs home. Use disinfecting wipes or sprays to thoroughly wipe down equipment and mats. Wash anything that can be safely washed like straps and cloth purchases. Many manufacturers include cleaning recommendations on websites.

2. Evaluate your gear. See if your gym bag, workout shoes and exercise clothing need updating.

Gym bags might reek after lots of use. Handles might fray and the bags just wear out. Consider treating yourself to a new one.

Shoes can wear out and lose tread quickly for exercise junkies. Replace them to stay safe and comfortable.

Indulge in a few new outfits that make you feel good. Elastic wears out in waistbands and colors fade over time. Might as well stock up on new threads.

3. Ramp up your knowledge base. Look into Continuing Ed classes. Take a specialty course to add credentials to your certification. NFPT offers many options. Tune into webinars for online training and education. Watch exercise videos from reliable, credentialed sites. Read exercise-related articles, health books and training blogs (like this one). Absorb all you can to be better prepared as a trainer.

4. Create new playlists. This is a great time to get your music ready for training and for your own workouts. Music can motivate and can be a good distraction during a difficult exercise. Bob Marley said it best, "One good thing about music, when it hits you, you feel no pain."

5. Plan your training sessions. This does not mean to be a clipboard trainer. While sessions are best designed specifically for individuals, you can create a series of baseline sessions to later customize.

It is possible to play the waiting game and still be productive before reopening a gym. Once you have made your preparations, you will be armed with a ready supply to get moving inside the gym.