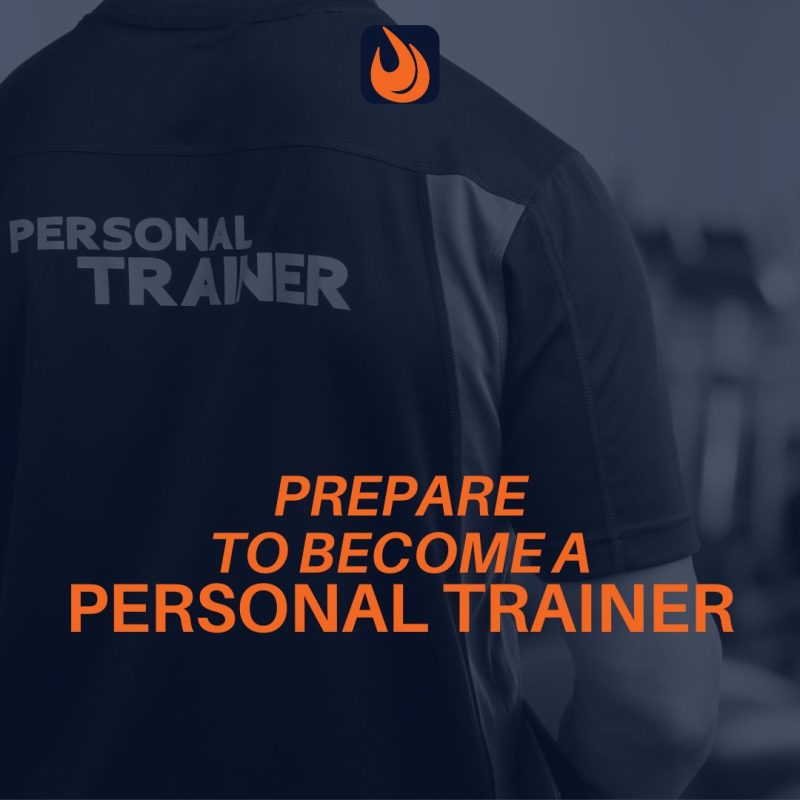 Congratulations! You took the first big step – you have decided to pursue a career in fitness and want to prepare to become a certified personal trainer. It can seem like an intimidating journey to some, but know that it is a journey more than worth taking. Be fully prepared so you will have a better chance of passing your exam the first time and move on to forging your new career in fitness. Here are 5 critical steps to take to prepare to become a certified personal trainer:
"By failing to prepare, you are preparing to fail."
1. Study-Time Management
Even though you might know that and feel resolute in your upcoming endeavor, be sure to match your actions to your intentions. Many prospective trainers believe they already know all they need to know about fitness, and therefore, neglect to read the material. Believe us when we say, there's much more to being a personal trainer than just exercise knowledge. As you begin your exam preparation journey, it's important to create a study plan and schedule appropriate time when you can focus your attention on the subject matter in an uninterrupted manner. Here are some tips:
Identify a quiet space with adequate lighting and little to no background noise (or wear sound-canceling headphones).
Start with one chapter or one section at a time. The amount of information in the study materials is significant, and expect much of it to be somewhat unfamiliar or perhaps, locked in your memory vault requiring re-introduction. Do not be consumed by it; take one step at a time.
Schedule time (even if it's an hour a day) in your calendar and make it non-negotiable.
Take notes, make flashcards, create pneumonic devices, recite passages out loud—know your learning style and study accordingly.
Review, review, review!
Take advantage of practice quizzes and exams – review the domains you feel less prepared for.
Expect to study for 2-3 months or about 60-70 hours (some may want more time).Eligibility
2. Eligibility
Check the exam eligibility requirements and ensure you meet all of them. To become an NFPT-certified trainer you must be 18 years old, have a high school diploma or equivalent, and agree to our code of conduct. Our certification handbook has all of the nitty-gritty details. Read it before applying. It's also wise to get your CPR/AED certification as many employers require it.
3. Market Research
Like it or not, you are starting a business now, and knowing your target market will help you grow that business. Research your geographic area and determine how many exercise professionals are in your immediate area. This will give you an idea of where you can target your services. From this research, evaluate pricing structures, niche training markets (i.e., postnatal women, active agers, etc.), and formats (hybrid, face-to-of-face, or virtual). Knowing this information ahead of time will help you prepare for your next steps after becoming certified.
4. Consider your next steps.
Give some thought to how you will start gaining experience and getting new clients. Getting used to "selling yourself" in the sense that, you are confident in your skills and the service you want to offer, will become an invaluable asset as you grow as a fitness professional. Reach out to local fitness centers, gyms, studios, or those who own their own fitness businesses. But also, talk to your friends and family about your new endeavor. Set up a new social media identity separate from your private life and create content that reflects who you are and how you plan to help your target market.
5. Schedule the exam.
Schedule your exam in advance–ideally, once you begin studying. This gives you a "due by" date and encourages accountability for staying on track with your studies. With NFPT, you can schedule at a testing center near you or take the exam via remote proctor. Be sure to review the exam FAQ's and let us know how we can help prepare you to become a certified personal trainer and a member of our NFPT #fitfam.