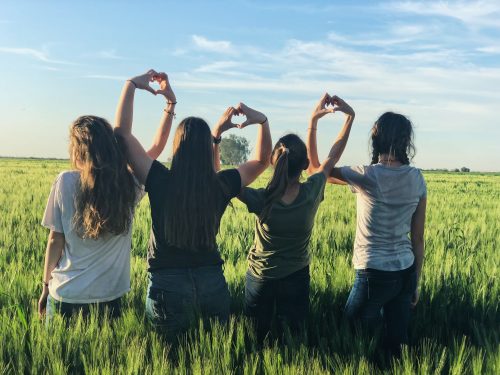 A workout buddy, an encouraging friend, a running club, or positive family member, – call it what you wish, but these are all forms of what we call social support.
Social support is an important factor in the prediction of success and goal achievement. Social support is also a strong motivator and can positively influence and help build an individual's self-efficacy (ACSM, 2017).
Defining Social Support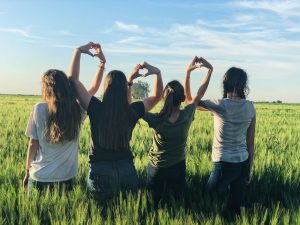 Social support is defined as the available assistance or help individuals receive from others. If we examine the Transtheoretical Model of Change, social support is synonymous with helping relationships.
Sources of social support can include a client's significant other, family members, coworkers, friends, social media groups, or other networks. Social support does not have to be someone that exercises or attends fitness classes with clients.
Support can come from a client's trusted friend who holds him or her accountable to desired exercise and health goals. You, as your clients' trainer, provide support. However, for a client to be successful in his or her pursuit of changed lifestyle, a variety of social support is ideal.
The Value of Social Support
A large body of research, past and present, indicates those individuals who have a solid support system in place are more likely to meet their lifestyle change goals and maintain their achieved success than those individuals who lack a support system.
In short, insufficient social support can lead to poor outcomes for those wanting to make a positive lifestyle change.
A lack of social support can also be a risk factor for the development of depression (ACSM, 2017). If a client isn't feeling supported, any progress will decline and participation in continued efforts will cease.
Potential benefits of establishing a social support network include:
Influences perceptions of changing behavior
Influences social norms
Increases self-efficacy
Increases action planning and coping planning
Helps with cognitive restructuring
Enhances motivation
Decreases stress and elevates mood
(Brehm, 2014)
Humans are by nature social creatures and we are subject to influence by others – both in positive and negative ways. Therefore, the element of social support is powerful in that it has the ability to motivate an otherwise ambivalent client to adopt positive change.
For example, if you have a client come to you because he or she was told by a physician to change lifestyle or "else", that client may not be intrinsically motivated since the "force" came from the outside. This client is likely in a pre-contemplation (not really interested in changing) or the contemplation (considering making a change) stage.
This means you have an opportunity to help the client seek and establish resources that will provide social support and encouragement throughout the change journey. The presence and influence of those resources may shift the decisional balance from "I am concerned about making a change because of X, Y, and Z" to "I am going to make a change because of X, Y, and Z."
Encouraging Social Support
As much as fitness professionals are exercise and performance scientists, we are also investigators and observers with a natural curiosity to understand not only why our clients come to us but who our clients are as individuals. We are naturally positioned to ask questions and seek the truth about what motivates or de-motivates a client.
As part of learning about a client, ask what his or her social network is like. This can be as simple as including as saying: "Share with me what your social network is like?" In doing so, your client could reveal both negative and positive influences.
In that conversation, you may learn that the client's eating habits are heavily influenced by the coworker who brings in donuts every morning. That's an opportunity to troubleshoot with the client.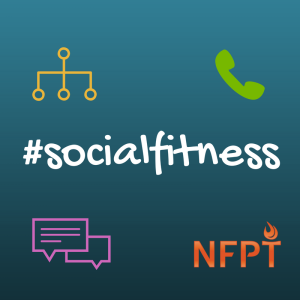 Learning the barriers clients face opens the door for you to help the client identify reasonable solutions. For example, if a barrier for a client is childcare affordability, help the client identify a source of support such as a trusted friend or neighbor who may watch the child while your client fits in a 30-minute jog. You may also be able to design a fun and effective workout that your client can do at home with kids.
You also have an opportunity to establish natural support groups within your own studio or club. Leverage social media or design a "discussion board" for clients to share their progress and encourage others.
There's power in numbers and in the use of positive psychology. Look for ways to integrate this into your daily practices. Social support can be a powerful tool or a limiting factor depending on its source and/or presence. Prioritize helping your clients establish that element of "social fitness" to achieve their goals.
How do you encourage social support with your clients?
[info type="facebook"]Join the conversation on the NFPT Facebook Community Group.[/info]
Resources:
Brehm, B.A. (2014). Psychology of health and fitness.Philadelphia, PA: FA Davis.
Bushman, B. (2017). ACSM's complete guide to fitness & health. Champaign, IL: Human Kinetics.