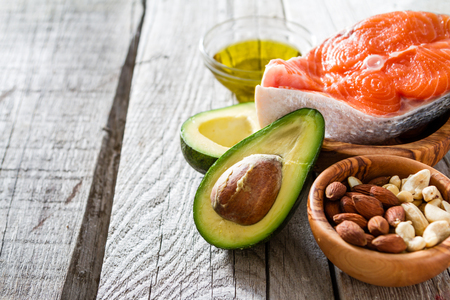 Dietary fats have been vilified for causing weight gain, heart disease, and several other issues. Not anymore. Research evolved and newer discoveries indicate that the right dietary fats are more darlings than demons.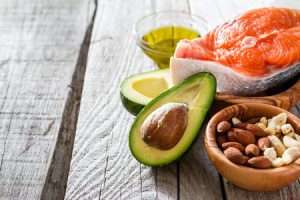 Despite what the current body of research says, there's still a misconception that consuming fat will result in weight gain and increased body fat. When clients come to you for nutritional insight and guidance, it's important that you be able to confidently answer questions and provide educational tools that allow clients to integrate beneficial fats into their daily dietary habits.
Some Quick Fat Facts
• Dietary fat is not the same thing as body fat
• Not all fats are created equal
• Fats provide structural building blocks of the body (the brain is 60-70% fat!)
• Cholesterol plays a role in hormone development
• Fats are necessary for growth and development
• Fats are a usable energy source for the body
• Different types of fats have different effects on the body
Eating fats will not result in making you or your clients fat. That said, as with anything, it's important to focus on the bigger balanced picture – a healthy eating style that matches the needs of each client.
Focus on the Relevant Information
To educate clients (or any audience), present the information in such a way that it is salient and relevant. Clients want to know why the information is important and how they can apply it and integrate it into their daily lives.
Some tools you can use to help you convey the message and application of information include cooking demos, grocery shopping tours, food journals, recipes, research studies and/or position statements. Consider client personality and determine what tools might be the most effective.
Educating about Fats
While it isn't within your certified scope of practice to offer nutrition counseling or therapy to clients, it is within your licensed responsibilities to discuss why fats are important and how they benefit the body and fuel performance. Some topics you might consider include:
• Differences in the types of fats (saturated, unsaturated, trans fats)
• The role fats play within the body
• Food sources of the various types of fats
• Evaluating food labels for fat content and cholesterol
• The difference between Omega-3 and Omega-6 fatty acids
• Selecting quality oils for cooking and baking
Examine the following scenario
Your client, Jim, brings in his food log from the day before and it looks as follows.
Breakfast
Oatmeal with 1 ounce of walnuts and 2% milk
Banana
3 slices of bacon
Vanilla Latte (16 oz.)
Lunch
Sausage Lasagna (4 slices)
Mixed green salad with 4 tablespoons ranch dressing, croutons, and shredded cheese
Water
Apple
Dinner
Prime Rib (20 oz)
Roasted winter squash w/ olive oil, salt, and pepper
Mashed potatoes with butter
12 ounces of red table wine
Snacks
1 oz raw almonds
Carrots with hummus
Ritz crackers with sunflower butter
Ice cream
As Jim's trainer, you can evaluate this food log and you can suggest some things to help Jim make healthier choices. For example, for Jim's breakfast, he could add a leaner protein source, or reduce the number of strips of bacon, that he's eating for breakfast. He could swap out 2% milk for 1%. Or, if he must have his latte, he could choose a smaller size and use low-fat milk or a milk alternative.
Think about what you would you suggest for Jim's lunch, dinner and snack choices.
Fats are a misunderstood food. Helping clients clear up the misconceptions is part of helping them establish healthy habits and attitudes about wellness.
Come share your ideas for Jim with us.
[info type="facebook"]Join the conversation on the NFPT Facebook Community Group.[/info]