If you are in business for yourself, you are, in fact, in sales. Many argue that we are all salespeople in our everyday lives no matter what. I agree with that way of thinking. Sales comes into play at a job interview, when convincing a friend to see the movie you want, or even when discussing with a spouse where to vacation. Somehow, though, in business it's easy to forget these well-practiced skills. It's easier still to neglect honing them for business purposes.
If you've been ignoring your inner-salesperson, read on for three tips to help you tap into the sales mindset and get more paying clients.
$100 (because a dollar sign is sometimes better than a bullet point. And $100 is better than $1)
Know that if you don't ask, you don't get. It's a great quality to be humble, and it goes against politeness to pressure someone into buying. You don't have to go against that to be great at sales. But just know that if you are too shy to even ask for business, you might just go without.
A great sales manager at a previous job of mine put it like this: You're already starting at no, so you have nothing to lose by asking for the sale.
After spending time answering questions, explaining services, prices, fitness plans, and your general awesomeness, the client might simply need to be lead to the next step. Don't leave them hanging. Ask them to register, attend a session on (insert specific date). Let them know that questions are fine, but the fitness journey does not start until they do!
$200
Understand that clients are buying into you. Gyms abound and many have a roster of personal trainers on the payroll. There is now online training and…well, you get the gist. There is competition. The good news is that you have the ability to set yourself apart from the others just by being your own well-informed, professional, and continuously-educating self.
Like the job description hints, it's a personal relationship that you develop with your clients. They need to feel comfortable sharing their fitness issues with you, and equally confident that you have the expertise to help them.
You're not just selling the training; you're selling the personal. Once you do that, you become indispensable. And referred!
$300
This point is last but of the highest value. Ignoring it costs money, and someone out there will be glad to take your place. Don't let those folks be glad at your expense!
Here it is: Follow up, or someone else will.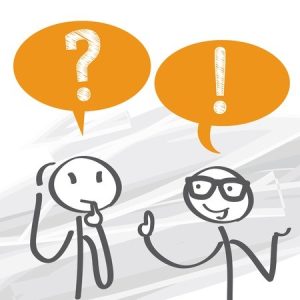 You asked for the business. You talked about the trainer-trainee relationship…and your prospect said…no. It'll happen a lot.
One of the best feelings in the world of self-employment is when work done in the past pays off today. It happens when one follows up.
Technology is such that there is no real excuse to not follow up! A quick email can do the trick, (you got contact info, right?). If you find a topic on the NFPT site, for instance, that is relevant to a prospect, send them the link! Follow-up is not always the time to shout Register! Register! Register! But since we always ask for business…
I'll say that this message has worked fine for me: "I came across this article, and it reminded me of our conversation last week. I hope you find it helpful, so let me know what you think. Remember, boot camp is at 7am! I'm ready to get started when you are!"
Want more? We've got you covered. Check out the NFPT marketing archive for great tips and advice!
________________________________