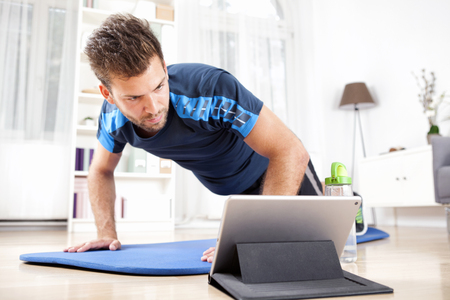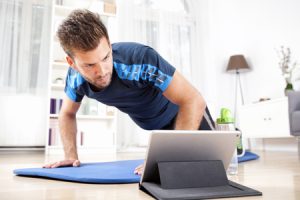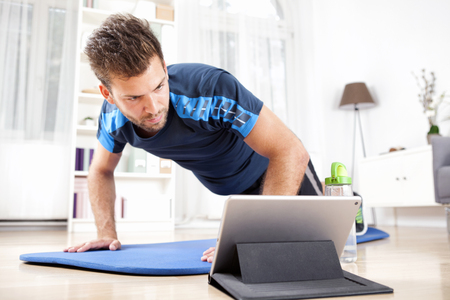 Virtual training is the next fitness revolution. It's convenience based fitness for clients to access a trainer or instructor online instead of commuting to a facility. The potential is limitless.
The advent of the internet and social media has connected the world in ways that were not possible just decades ago. We can obtain full degrees, certifications, and teach – all online. Even fitness classes are available virtually and on-demand.
In the past, the expectation of the fitness industry was to entice members of the general public to seek its many services. Now, the fitness industry is being called to deliver its services and make its professionals available to the general public in a new way – virtually and "on demand". If you haven't thought about bringing your business online, here are some key characteristics to know ahead of time.
What is virtual fitness training?
Virtual fitness training takes many forms. It can be a collection of streaming videos that are pre-recorded (or live) and shared through a platform or app. Or, it can include live training and coaching sessions offered in a variety of ways. There are even some hybrid versions where coaching is blended with in-person and online activities.
Virtual training can also take the form of exercise program design and instruction. In other words, virtual fitness training is not a limited part of the industry. What can you imagine offering in a virtual world?
How much do online fitness coaches charge?
Establishing a price point for your services is always a challenge no matter the platform. Many clients find the online environment less cost prohibitive in terms of time and actual dollars. Clients do not need to travel to a gym or physical location, can connect with their coaches through a variety of social media avenues, and online coaching sessions are generally less per hour than the face-to-face version.
Two things that make virtual fitness coaching less costly is the flexibility of the service and the fact that the professional isn't tied to the same types of fixed costs that are otherwise associated with owning a physical studio or office (rent, building insurance, certain utilities, laundry services, etc.).
That said, there is still great variability in what fitness coaches charge for the virtual experience. Some coaching is by the hour while others choose to package their services. A typical breakdown is anywhere from $50-$100/month.
Services like Trainerize and NudgeCoach can help you determine how to determine your unique price point.
How do you find virtual clients?
When it comes to recruiting virtual clients, the biggest limiting factor will be your own creativity (and potentially, budget). Fortunately, spreading the word and getting your services noticed in the online world is not as costly as print advertising and media.
Rule number one: if an individual is seeking an online/virtual coaching experience, he or she is already online. Leverage that convenience and do some strategic marketing and digital media advertising (you'll need to figure such costs into your overhead/expenses, though). Spend time where your ideal clients are, perhaps on social media platforms like Facebook or Instagram.
Also, many professional associations offer a "find a trainer" or "locate a pro" service as part of a certified membership package.
Just as there are services available to help you establish pricing, there are businesses that connect clients directly to trainers (outside of your professional association). GymGo is one of many examples.
Virtual fitness training and health coaching are exploding in popularity and demand. Are you ready to transform your business into e-training?
[info type="facebook"]Join the conversation on the NFPT Facebook Community Group.[/info]