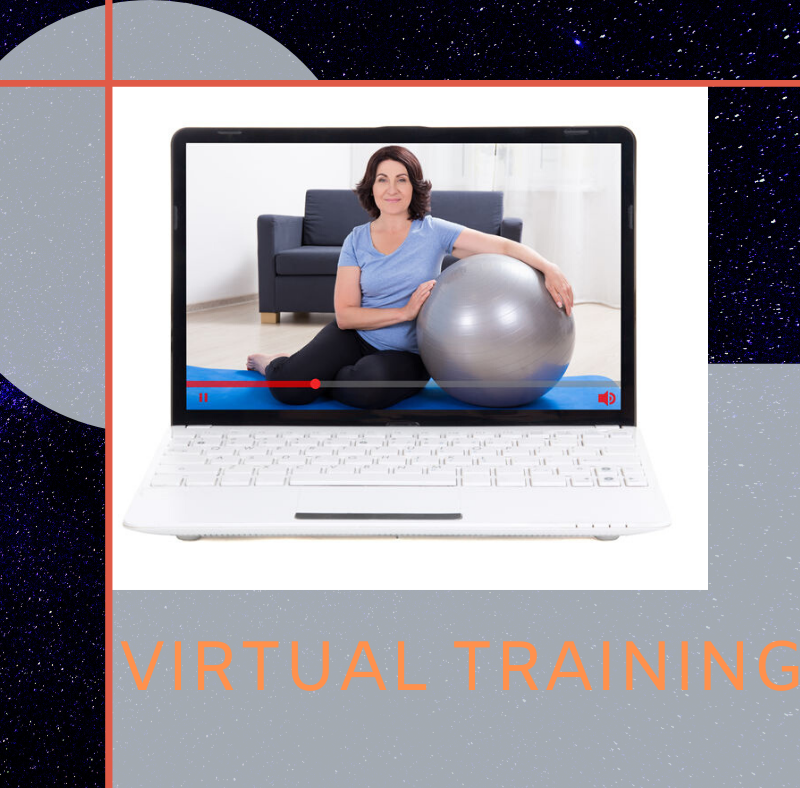 Modifying exercises can be simple enough if you know what to look for. However, hosting virtual personal training sessions and then modifying exercises can seem overwhelming. As with all new things you try, there will be a learning curve, but ultimately modifying exercises online will be the same as doing so in an in-person session — if you know how to set things up and if you know what to look for. Here's how to modify virtual training workouts for at-home exercise.
Step 1: Help Your Clients Set Up Their Space
Believe it or not, this is the single most important step in this process (assuming you're already familiar with how to modify the exercises themselves). Ask your client to set up for the session, and then when they say they're ready, assess their setup.
It's helpful to instruct them ahead of time to wear clothing that will not blend in with their background and also to not be "backlit" by standing in front of a window.
Make sure you can see their entire body. Ask them to set up for plank at a side view, then ask them to stand up in a frozen "jumping jack" position to ensure you can see the tips of their fingers and their feet in the same frame.
It's only when you can see your client's entire body that you can suggest modified exercises for them.
If you have a very tall client in a small space, seeing their hands and feet with arms overhead may not be possible. Just do your best to assist the client in capturing as much of their body as possible.
Step 2: Demo the Exercises — But Don't Exercise with Them
If you fluctuate between group fitness classes and personal training, the temptation to demonstrate or even perform the exercises with your client is high. In some ways, doing the exercises with your client can make them feel less self-conscious and that they have a professional workout partner. This can work for clients who are already familiar with the exercises you'll be trying out and who don't need much direction.
However, clients who need modifications will require your full attention. Show your client how the exercise should look and then set up in front of your screen to watch them try it themselves. Now that they're in full view, it should be easy to see if they have poor posture or are struggling.
Step 3: Instruct Your Clients to Use the Tools They Have
It's easy to succeed as a fitness instructor when you're in a gym setting. You and your clients can take advantage of the equipment, including cardio and weight-training machines, mats, weights, mirrors, and more.
Unless your client is particularly passionate about fitness, it's not very likely that they have all of these items on hand. You'll need to instruct your client to use what they have around the house to help them modify their exercises.
Here are some things you can suggest:
Use thick books as weights.

Ask your client to weigh the books to ensure both are roughly the same weight. They can use these in place of dumbbells or weight plates (perfect for bridge dips).

Water for weight. For stronger clients they can carefully fill buckets of water to use for deadlifting.
Use stairs for cardio.

Who needs a stair master when there are actually stairs at home?

Use a towel in place of a resistance band. Towels can be great tools to improve flexibility and strength.
Good luck out there and stay safe!