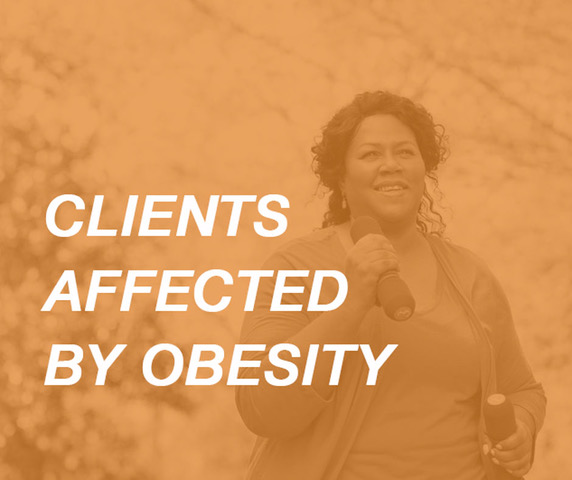 As personal trainers, we are called to serve a variety of clients, including and most often, clients affected by overweight and obesity. As part of our work, we must exercise sensitivity and cultural competence whenever a client is in our care regardless of their health status, experience level, or exercise history. This is one reason (of many) we take an individualized approach in all our efforts. Clients who experience obesity are no exception and, if anything, require a unique approach with fitness assessments and exercise programming. Here are some factors to keep in mind when working with clients presenting with overweight or obesity.
Girth Measurements and Body Composition Assessments
Clients who are affected by overweight and obesity are not clients you need to subject to a full battery of tests and physical assessments. Doing so may have the opposite impact and only serve to degrade self-esteem and create self-doubt in the mind of the client. Clients impacted by this condition already know they are carrying extra weight (you don't need to put them on a scale to verify unless they want to) and are not in the best physical shape (avoid putting them through exhausting physical tests to ascertain metrics of performance).
Instead, exercise careful thought and consideration when deciding which information is the most valuable and motivating to the client (not for your records). For example, skinfold is not an appropriate tool to use on this type of client. Instead, consider in place of a tape measure with visible numbers, using a ribbon. You can still get an idea of a benchmark without attaching a hard and specific number to that measurement. The client can make physical progress, lose weight, and reduce body fat. When you reassess girth using that same ribbon, the client will be able to see the progress they've made and you will avoid making the client uncomfortable.
Joint Concerns Associated with Obesity
Individuals carrying additional body fat and weight often experience joint discomfort and reduced mobility. When programming for exercise, at least in the earliest stages, avoid extremely jarring exercises (plyometrics, jumping, bounding, etc.) and high-intensity interval training that involves high-impact movements that may exacerbate existing issues and/or facilitate injury.
Size of Machines
Not all weight machines fit all clients equally – the same is true for smaller-framed clients and children. Consider the ease or difficulty with which any client may experience in getting into and out of each machine you have available. For example, a hip sled or leg press machine may not be appropriate for someone affected by obesity. Same with a prone leg curl exercise. However, a chest fly or military press machine may work just fine. Provide clients (and this goes for all clients) with a facility tour in which you demonstrate how to use each machine. Your clients will ultimately be able to decide which offers the greatest combination of comfort and functionality.
Learn more in our Functional Training Specialist as a part of our Continuing Education Course Series.


Floor Exercise Considerations
Evaluate the need for floor exercises with clients who are impacted by excess body weight. Given that joint issues may be a concern as well as negatively impacted mobility, it can be extremely difficult (and thus embarrassing) for these clients to be subjected to floor exercises as getting up and down is uncomfortable. Perform as many seated and standing exercises as possible. There are ways to work the core and other major muscle groups without being supine or seated on the floor.
Thoughtful Movement Planning (AKA avoiding "jiggle")
Activities such as jumping jacks, cross country skiers, side shuffle, or other more dynamic exercises create excess movement in the body. Including these highly dynamic exercises, though valuable for caloric expenditure and elevating the heart rate, can make clients affected by obesity uncomfortable and self-conscious. If your client is interested in "upping the intensity", you can certainly encourage them to try specific exercises in the comfort of their home versus in an open gym environment. Alternatively, you can train them over Zoom or another digital platform where the client is not in the presence of other gym-goers or clients.
It's always prudent and important to approach client assessment and exercise programming judiciously and thoughtfully no matter the type of client you serve. Extra sensitivity and concern should be exercised when working with clients who have specific conditions or challenges. Keep these tips in mind as you make adjustments for your clients.