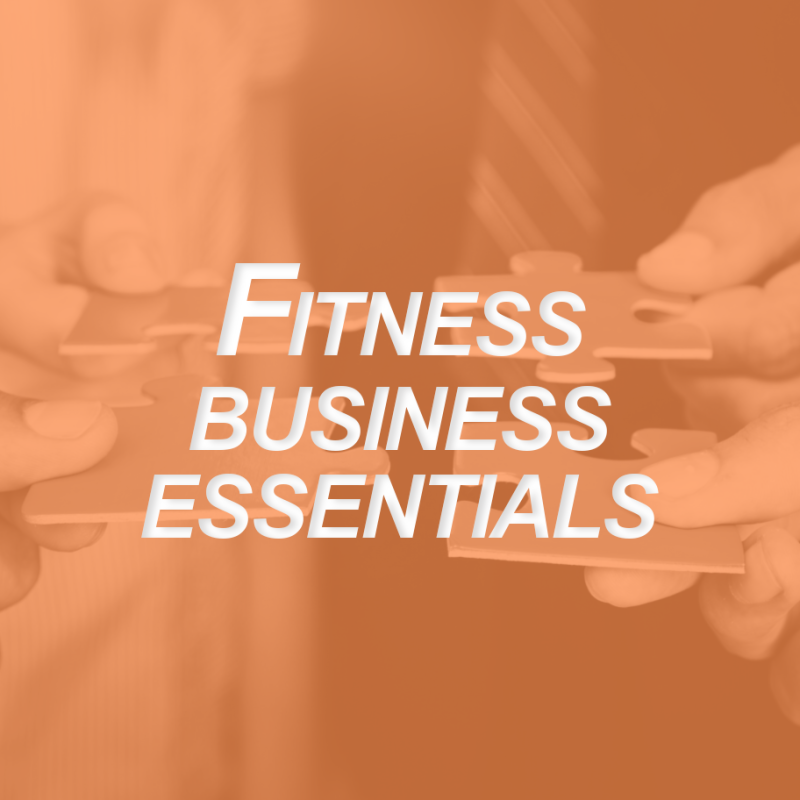 Owning a business is a huge undertaking, even if the business is small. It is important to make sure you cover your bases and ensure all moving parts of your business are in sync. If I could go back 20 years and mentor myself, these are seven non-negotiable fitness business essentials you need to have in place from the beginning to be most successful.
Insurance. Liability insurance is a must. This type of coverage used to be simple for our industry, but now there are different ways to train clients – privately, in-home, virtually, as a contractor, outdoors, etc. This is a good problem to have because it means you can expand your reach and impact more clients; however, this also means you must take extra care in securing the right coverage. This includes asking the right questions. For example, if you are going to train clients in their homes, you will need to ensure you have a first aid kit, check if their homeowner's insurance covers anything related to potential injuries should they occur, and if your insurance will cover you if anything happens. Another example, if you are training clients virtually, check to see if your insurance will cover any liability associated with training clients who live in a different state or location. Lastly, always seek legal counsel for any contracts and questions you have before taking on clients.
Cancellation Policy. Cancellations are going to happen. You can safeguard your time (and income) by having a specific cancellation policy in place that is communicated in your contracts. As cancellation policies go, there is no specific "rule" to follow. Clearly outline what you require for a cancellation (24 hours in advance in non-emergent cases, for example). Include in this policy a consequence for no-shows. This might look like charging the client for half the session or the full rate. It really depends on what you need to have a healthy bottom line. Whatever you decide, spell it out, and verbally explain it to your clients.
Weekly Plan. It is impossible to plan every single aspect of the next week's activities or events. That's ok. Here's where a loose weekly plan is valuable. At the end of each week, block out an hour or two of time to create a weekly plan. Note when your clients are scheduled, any upcoming personal appointments you have, any educational activities you will be engaging in, etc. A word of caution – do not pack yourself so tightly that you do not have room to move and practice self-care.
Process for Client Check-ins. Client check-ins are part of the process, but to make these valuable to both you and your client, you need a system or process for checking in with all your clients. Typically, this depends on the client's preferred method of communication and/or what you offer in the package they selected. In your weekly plan, block out an hour to get these check-ins accomplished and make a note in your clients' files that it was completed and what response you received. This helps you know what to discuss at the next session.
Referral Network. The work we do in the industry requires a team approach. A personal trainer's scope of practice is limited and it's necessary for us to have complementary professionals in our network so that we can connect clients with an appropriate provider when the time comes. Evaluate who you have in your referral network and fill in any gaps as necessary.
Referral System/Process. Related to a referral network, you also need to have a process through which you refer clients to complementary professionals. It works well if you bridge the gap by introducing your client to the other professional. This does two things, reduces any intimidation your client might feel in approaching an unfamiliar individual, and it supports the client in seeking additional help rather than referring the client and directing them to contact the individual on their own. This helps with follow-through and accountability.
Savings Account for Taxes. This is huge. If you are being paid by a facility, this might not be applicable (depending on if you are employed or contracted). Self-employment taxes are pricey (and somewhat annoying). Open a specific account for these financial obligations and plan to set aside 25-30%. You also have the option to pay quarterly instead of once a year (the hit might come more frequently, but it will be less "sticker shock). Plan for taxes. They are coming for you, and it will alleviate a tremendous amount of stress if you are prepared for it mentally and financially.
Of course, these seven aspects are not the only things you need to have in place to run or manage a successful business. However, these seven are what I wish I would have been better prepared to address and include when I first started in the industry. If you don't have some of these (or any of these) in place, it's ok. No time like now to put the puzzle pieces together.