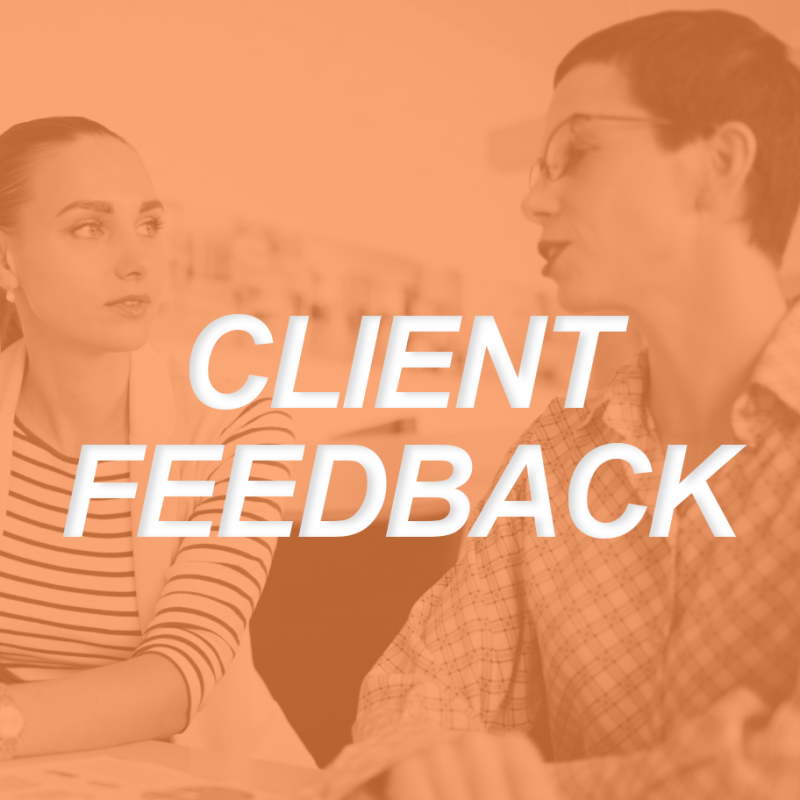 Client progress, whether it's physical or mental, is feedback that informs program design, changes, and direction. However, clients have a story to tell, a narrative that can reveal even more about how they are progressing, how they want to progress, what new barriers are present or emerging, and new approaches they would like to try. Gauging progress requires applicable and relevant data collection and intentional conversation with those you serve.
Starting Point
It can be overwhelming to consider "the best approach" to gathering insight from your clients. The question becomes – where do I start?
One thing to consider, just as you would ask clients their likes and dislikes about different styles of exercise and activity, ask them how they prefer to communicate outside of sessions and how they like to provide feedback. You can easily incorporate those questions into your client intake and pre-screening process. Once you have that, you can easily tailor how you ask for their feedback from that point forward.
Possible Feedback Channels
Thanks to social media, email, Zoom, and tons of industry-oriented apps, the possibilities for collecting client data are endless. That is a good problem to have as it means you have a choice to make with your client. Here are possible avenues – and keep in mind, you can always use more than one.
Client Management Apps/Software: There are multiple industry app options available from TrueCoach to Practice Better. All platforms have unique features, some more robust than others but most have an avenue through which to gather client feedback asynchronously. I highly recommend selecting an app to use to manage client data, files, programs, invoicing, and payment even if you use a different method for gathering feedback.
Feedback Forms: Many professionals choose to do monthly Survey Monkey-type forms where open and closed-ended questions are asked.
Qualitative Conversations/Check-ins. I find these types of interactions to be the most valuable because they are organic nature. I appreciate how this allows for conversations to evolve and new ideas to be shared. I do this every 6-12 weeks (depending on the client's program, needs, etc.). If you choose this as one of your methods, have some specific questions ready you want your clients to answer. These can be conducted on the phone or via a video conferencing platform. I advocate for video because you can see the nonverbal body language (facial expressions, etc.) that may reveal more than you would expect.
Email Dialogues: These work well for simple questions and for clients on a limited availability schedule with work, family, etc. If the thread becomes lengthy, however, the information you are seeking can become difficult to manage.
Text: Texting offers a quick option to "check-in" with your clients and ask them two or three general questions. Like email, if the thread becomes lengthy and/or there's too much back and forth, information and intention can be lost. Make sure you record the comments/sentiments in your client data files.
Social Media Channels: If you have a specific channel you use for your business or some type of business page that is connected to a form or questionnaire, you can leverage this as an option to engage with your consumers.
Tips for Gathering Quality Feedback
Platform or channel selection aside, there are five key components to making the feedback you gather worth your time and your clients'.
Know your purpose and the type of information you are seeking. Ask intentional questions that achieve that objective.
Actively seek opportunities to gather feedback on a consistent basis.
Use the feedback you receive. The act of gathering feedback is one thing, implementing it with intention and purpose is another. Don't collect feedback and let it sit on a shelf (or in an app). Apply it!
Ask questions that relate to your client's effort and level of satisfaction.
If you are using a survey/poll type of system, make sure you leave space for write-in responses and other comments.
You are the expert in the field; clients are the experts on themselves and engaging them in conversation via relevant channels will reveal insights, struggles, interests, and ideas that hard data will never highlight. Thoughtfully use the insights and information you receive to carve a path forward that will lead to client success (and your business success).