Cancer is a growing part of our everyday world. According to the CDC, about 14 million people every year learn that they have cancer. Approximately 8 million people die from the disease each year. Most everyone knows of a family member or friend who has battled this disease. As a fitness professional, you will work with people of all ages and fitness levels. Your career will bring you in contact with many people who have suffered from the side effects of cancer surgery and treatments – YOU can help the healing process! An essential component of the recovery process for these clients is to improve their quality of life through exercise.
A goal of many people recovering from surgery is to be able to return to the things that they enjoy. Cancer patients often have a difficult time recovering and develop frozen shoulder, stiffness, and numbness due to surgery and treatments. After surgery, it is important to build strength and flexibility in the chest, shoulder, abdomen, and back.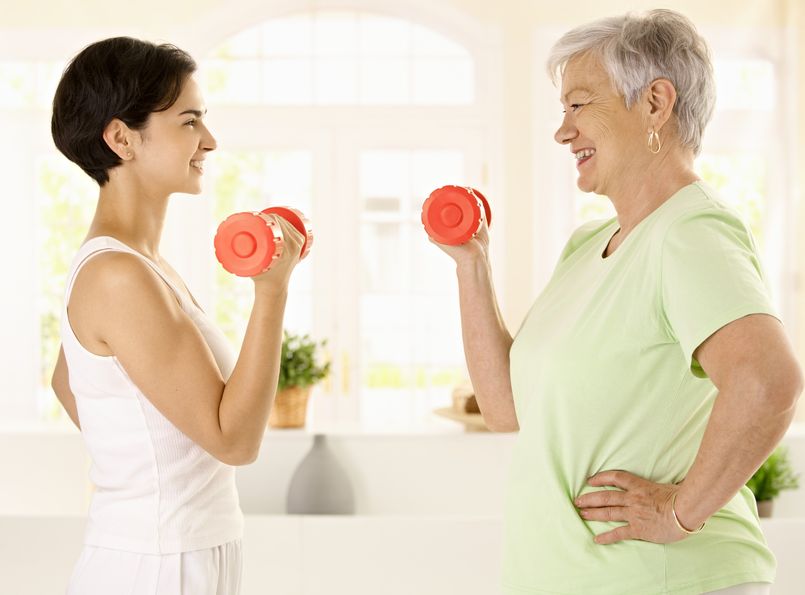 Sometimes, patients are so overwhelmed by their diagnosis that they do not comprehend the specifics of the chemotherapy or the exact details of the surgery. Reconstructive surgery, such as TRAM flap (Transverse Rectus Abdominis Myocutaneous) and LAT flap (Latissimus Dorsi Tissue), changes muscle location. It is important to strengthen certain muscle groups that will have to compensate for the changes that have occurred during the surgery. Cancer survivors need these corrective exercises. It is imperative for them to reach a fitness level that provides confidence and peace of mind.
The value of adding a fitness professional to the patient's team is finally receiving the acknowledgment that it deserves by the medical community. So I, together with the team of training professionals at NFPT, have developed a course that will help you, the trainer, to work with this courageous group of people, cancer survivors. Many of the side effects of treatment can be prevented through proper exercise. In this course we'll teach you to implement a series of stretches and strengthening exercises to help eliminate or minimize these side effects. NFPT supports trainers. They do it by collaborating with experts and equipping you with the very important tools and resources for learning and growing – and, in this case, the opportunity to help cancer survivors to exercise properly and safely to make an impact on a deeper level.