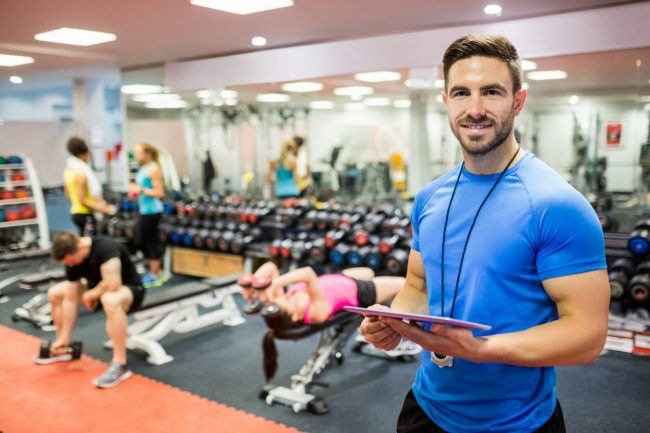 San Diego, CA (February 1, 2017) – ClubConnect and National Federation of Professional Trainers (NFPT) are announcing their joint effort to bring a foundational learning approach to personal trainer certification prep. Health clubs who use the ClubConnect educational platform have the option to access NFPT's personal trainer education material and assessment demonstration videos for the purpose of learning and growing in the personal training profession. Use of these materials also adds confidence to certification preparation with the opportunity to sit for the accredited national certification exam and achieve the NFPT-CPT credential. NFPT education material is designed for a comprehensive back-to-basics approach that reinforces goal-oriented training methods that get results safely and effectively, for the long term. NFPT education is accessible and effective for the aspiring CPT, as well as existing CPTs who wish to expand on their knowledge base and credentialing.
NFPT's Certification Director, Angie Pattengale, says, "we [NFPT] are excited to partner with ClubConnect because we know that their organizational priorities are in line with ours. At NFPT, we think about the user experience and the customer first in every decision that we make. We want our product and our people to be accessible and available, not only when someone starts our program but after they finish it too. We're here to hear. We take what we hear and what we learn, and implement that into a process and product that people can easily use. We're not here to help our up-and-coming trainers memorize stuff for a test; we're here to help a learning process and to take the frustration out of tech in a tech-driven world. The team at ClubConnect shares the same sentiment for service, growth and development that starts with the needs and wants of the user first. At NFPT, we don't try to be a one-stop-shop for everything personal training because we work instead to master the certification process and the tools needed to accomplish that specific goal. However, we do collaborate with partners that allow us to bring the one-stop-shop to our trainers and colleagues. We're excited for this collaboration with ClubConnect as we look forward to working together in a like effort to support the needs of health clubs and their trainers."
Jason Davis, President of ClubConnect (an Inspire360 company), says, "NFPT is seen as a leader in the personal training education space and we are thrilled to have them as a ClubConnect Education Partner. ClubConnect users now have the great added value of being able to access NFPT's comprehensive resource for understanding fundamental exercise science and fitness training concepts. By including their education on ClubConnect, fitness professionals at over 4,500 locations will have 24/7 access to their best in class content. "
The easy-to-use ClubConnect platform puts the club owner, manager and staff trainer in the driver's seat. It offers the convenience of an educational hub where the user chooses the type and style of education that they need, when they need it. Staff certification and continuing education needs are met in an ala carte styled approach that provides access to personal trainer certification prep, continuing education courses and a variety of learning activities that meets the individual needs of the club and club staff. NFPT and ClubConnect recognize the privilege that it is to serve these very specific needs and look forward to growing the offering as partners of the clubs that it serves.