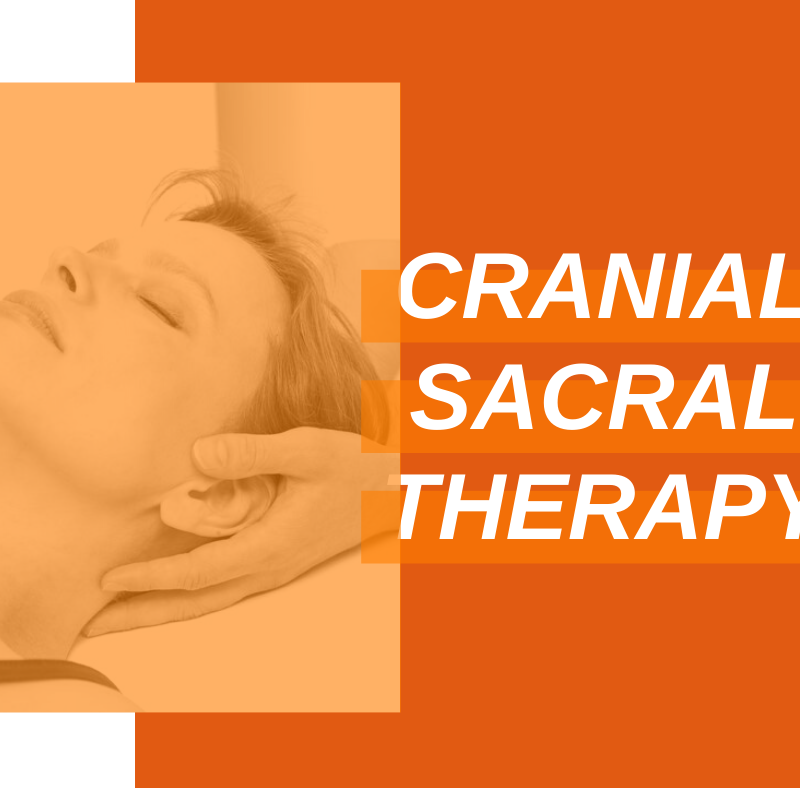 There are so many great modalities out there for athletes to tap into these days, especially with regard to injury prevention and treatment. Many have been around for decades, and even centuries such as
Acupuncture
,
TCM
,
Naturopathic Medicine,
PRP  Therapy
, Stem Cell Treatment, and
Cryotherapy
. Here's one more modality that's might be a little lesser known, but not short on results: Cranial Sacral or Craniosacral Therapy.
Craniosacral Therapy (CST) was pioneered and developed by osteopathic physician John E. Upledger following extensive scientific studies from 1975 to 1983 at Michigan State University, where he served as a clinical researcher and Professor of Biomechanics.
How Does Craniosacral Therapy Work?
Craniosacral Therapy is a gentle, hands-on approach where the practitioner is trained to evaluate the human body's craniosacral system. This system is made up of the membranes and cerebrospinal fluid that protect and surround the brain and spinal cord. Practitioners do this by "listening" to the craniosacral system, the joints, and their fluids.
These fluids and the craniosacral system can become restricted and imbalanced as a result of training, overtraining, stress, injury, and/or chronic conditions. There are important chemicals in these fluids such as neurotransmitters that impact the nervous system once restrictions and imbalances set in. By using a soft-touch approach (generally no more than 5 grams or approximately the weight of a nickel) in a safe space, such restrictions and imbalances can be alleviated and released thus improving the functioning of the Central Nervous System (CNS) and stimulating the body's natural healing process to occur.

Understanding the CNS and the Craniosacral System
The brain and spinal cord are two of the main structures in the human body that have a major influence on the healthy functioning of the CNS. The CNS is heavily impacted by the craniosacral system (the membranes and fluid surrounding, protecting, and nourishing the brain and spinal cord). The body endures stresses and strains on a daily basis that it must recover from.
Sometimes, compensations occur as a result of the stress; these changes can cause tissues to distort the craniosacral system. These compensations and distortions can cause tension to form around the spinal cord and brain, resulting in restrictions that create a barrier to healthy performance of the CNS, potentially cascading into every other body system.
The restrictions can be detected and corrected by utilizing simple methods of touch. The CST practitioner uses his or her hands with light touch to evaluate the craniosacral system. By gently feeling various locations of the body, the practitioner can test for the ease of motion and rhythm of the cerebrospinal fluid pulsing around the brain and spinal cord. The practitioner then uses soft-touch techniques to release restrictions in any tissues influencing the craniosacral system. By doing so, the environment around the brain and spinal cord begin to normalize thereby enhancing the body's ability to self-correct and treat a myriad of conditions.
CST can be used by athletes for:
Recovery days after training
Chronic neck and back pain
Orthopedic problems
Migraine headaches
Concussion and traumatic brain injury
Complementing post-operation rehabilitation
It's also used as a preventive health measure to improve resistance to disease boost the immune system.
CST is also effective for other conditions associated pain and dysfunction:
Motor-coordination impairments
Colic
Autism
Central nervous system disorders
Alzheimer's disease and dementia
Spinal cord injuries
Scoliosis
Learning disabilities
Emotional difficulties
Stress and tension-related problems
Fibromyalgia and other connective-tissue disorders
Temporomandibular Joint Syndrome (TMJ)
Neurovascular or immune disorders
Post-Traumatic Stress Disorder (PTSD)
Post-surgical dysfunction
Infant and childhood disorders
Brain and spinal cord injuries
ADD/ADHD
*This list is not all-inclusive and/or exhaustive but rather a good general start. It's not meant to replace proper medical assessment and care by a licensed professional.*
Learn more in our Functional Training Specialist as a part of our Continuing Education Course Series.


Contraindications for CranioSacaral Therapy
Conditions where a variation and/or a slight increase in intracranial pressure would cause instability:
Acute aneurysm
Cerebral hemorrhage
Other preexisting severe bleeding disorders
Treatment length
Since the range of conditions that can be addressed by CST is so wide and response to CST varies from person to person and condition to condition, there is no set treatment length, per se. It's like asking a Fit Pro how long a client will need to work with you. It depends, right? On their goals, body comp, resources, and progress.
So goes it with CST. Sometimes people just need a session or two for very specific reasons, sometimes they have more involved situations, and sometimes they just keep having the sessions for long-term maintenance and results.
Legal Considerations
I'll try not to get into the legal weeds with this one. As the attributed founder of CST, Dr. Upledger created the Upledger Institute. Only graduates from the program offered there have the legal right to refer to this work as CST and themselves as CranioSacral Practitioners. However, there's a broader category of medicine referred to as bioenergetics. Many bioenergetic schools have variations of soft-touch approaches that are similar. These schools have their own accreditations, names, and titles.
Further, contemporaries of Upledger and people who have followed this work have their own schools. They may refer to the modality as Cranial Unwinding. For example, the Southwest Institute of Healing Arts is nationally accredited and offers a Certificate of Excellence in Cranial Unwinding. That is the credential I currently hold.
The schools and field are many, about as many as the conditions CST can address. Also, every state varies on scope of practice for this work and its practitioners.
If you're really interested in referring clients to this modality, do the research like you would with any referral. Consider the accreditation of the school that the practitioner studied in, the level of certification, the scope of practice laws in your state/locale, and any other relevant item you'd want to know before referring a client.
Sometimes experience helps too! If you've got access to a practitioner of this work in your area, try a session!

---
References:
https://my.clevelandclinic.org/health/treatments/17677-craniosacral-therapy#:~:text=Craniosacral%20therapy%20(CST)%20is%20a,and%20boosting%20health%20and%20immunity.
https://www.upledger.com/therapies/faq.php
https://swiha.edu/cranial-unwinding-programs/