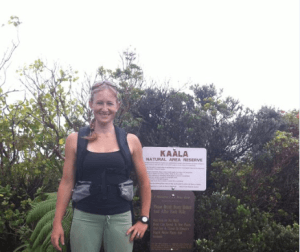 Congratulations to NFPT CPT/Master Trainer Crystal Haney on her new title and on her life-long commitment to changing lives through fitness.
On June 9, 2012 Crystal competed in the INBA Ms. Fitness Hawaiian Islands competition located in Waianae, Oahu, Hawaii and won first place. She also placed in three other divisions: 1st Place – Sports Model, 2nd Place – Ms. Figure and 3rd Place – Bikini Divas.
Background
Crystal adopted an active lifestyle early on in her life. She has been a cheerleader, a triathlon athlete and has competed in rodeos, crew, motocross and judo. As a NFPT CPT/Master Trainer, Crystal is devoted to helping others achieve a lifestyle of wellness.
Crystal is the Lifestyle Manager/Personal Trainer at Haney Lifestyle Management. In 2011, Crystal and her husband established Spring Haney, Inc. to address lacking aspects of the Wellness and Maritime consulting community.
Why Crystal is a Personal Trainer
"I want to show everyone, especially women, that the body they desire is within their grasp; weight rooms and gyms are not a scary place; you don't need to have an eating disorder to be lean and fit. Personally, I love the ambiance, smells and sounds of a gym. It has always been a place for me to retreat from the world for a while and to build myself physically into what I desire – paralleling the studying and exploration of both literature and technical publications that build my mind while creating a mental reprieve."
Way to go Crystal!