We have many amazing affiliates that we get to work with and talk to on a daily basis. Most fitness professionals will stay in the personal training aspect of the industry from 3-5 years. Here at NFPT, we have been fortunate enough to have a bunch of trainers maintain their certification with us for 20 or more years! This year being our 25th Anniversary, we would like to publicly recognize those trainers who have been faithful and loyal to us from the very beginning. Today we would like to recognize Carlos Dejesus.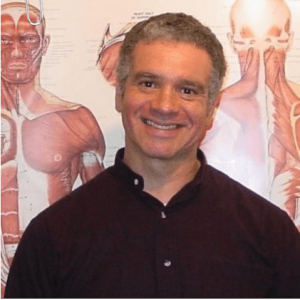 How long have you been certified with NFPT?
I was first certified in 1992.
Why did you choose NFPT when you were first starting out?
When I was looking for an organization to become involved with, I liked what the NFPT stood for and taught. As a competitive athlete I saw that the principles that were taught were sound and very different than that which was the common wisdom of the day.
Why stick with NFPT?
Because they have continued to grow and adjust with the changing times, demands and expectations of the industry.
What has motivated you to be a personal trainer for so long?
I just like helping people.
What made you decide to become a personal trainer to begin with?
As a world champion (drug-free) bodybuilder, I wanted to make sure I had a solid foundation of  the knowledge of exercise and nutrition for those who came to me with questions and for my help.
What changes have you seen in the industry since first coming into it?
The amazing amount of knowledge that is now available pertaining to health, fitness and sports training.
What has been your hardest challenge as a personal trainer?
Believing the excuses people give for not exercising.
What has been your most rewarding experience as a personal trainer?
How life-changing exercise and nutrition can be if it is practiced regularly.
Any funny stories from throughout the years?
In 1992 I partnered up with a Chiropractor and we opened up a Therapeutic Fitness Center that he named Mom's Gym here in Richmond, VA. He would send me his patients and I would design exercise programs for them around their challenges. Over time most of them were introduced to a circuit training program which they named "The Workout From Hell", which of course (by extension) I was affectionately dubbed "The Trainer From Hell". Fortunately everyone knew what that meant, and it was a good thing. When I asked about my title I was promptly informed that when the village names you, you don't get a vote!
Any advice for those who aspire to stay in this industry as long as you have?
This is a win-win vocation. If you like people and delight in the success of others, you will live every day what Confucius said:  "Choose a job you love, and you will never have to work a day in your life."