Last week we defined and discussed the importance of marketing. This week I wanted to expand upon the idea that your advertising should be a very small percentage of your strategy. Advertising should take up such a small part of your overall marketing effort because it is a blanket and obvious attempt to get people to spend money. With an ad you are simply asking them to spend their money with you. There is no development of trust.
Creative marketing says, "Welcome". Advertising says, "Spend." Creative marketing cleverly brings curious and open-minded prospects to your door. Advertising brings you people who are carefully guarding their purses and wallets.
You may be asking yourself, what else is marketing? Place the pro shop in a location where inventory can be displayed with outside window visibility. That's marketing. Invite a celebrity to work out in your club while he or she's in town. That's marketing. Make Friday "Free Guest Day" and send Free Friday invitations to every local newspaper editor. That's marketing. Offer free blood pressure checks once a week in the local mall. That's marketing. Conduct research surveys in the parking lot of the supermarket and offer a free visit as a "Thank You For Participating". That's marketing. Tell people about your business in casual conversation. Yup! That's marketing too!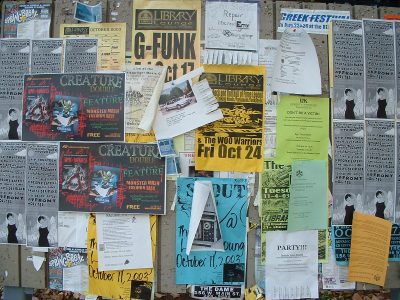 Sure, your ads can be a worthwhile investment, but they also bring with them inherent risk. Sometimes the timings not right. Sometimes you're hitting the wrong market. Ads get old, they become outdated. They may be ineffective with poor placement or they may even be overshadowed by competitors' ads. Inspire people to walk inside your front door, to schedule a consultation for your services or to examine your product. That's successful marketing!
My intention here is not to suggest that you don't advertise. Advertising can and should be a valuable arm of your marketing attack. The ideal business, however will be one in which a profit can be shown without need for excess expense. Brainstorm some practical things you or your club can do to market in your community. What are some things you can try?